VILLEHARDOUIN, Geoffroy de (Charles du Fresne DU CANGE, editor).
Histoire de l'empire de Constantinople sous les empereurs françois, divisée en deux parties, dont la première contient l'histoire de la conquéte de la ville de Constantinople par les François et les Venitiens … reveuë et corrigée en cette edition sur le manuscrit de la Bibliothque du Roy, et illustrée d'observations historiques, et d'un glossaire, pour les termes de l'auteur, à present hors d'usage … La seconde contient une histoire generale de ce que les François et les Latins ont fait de plus memorable dans l'empire de Constantinople, depuis qu'ils s'en rendirent maistres, iusques à ce que les Turcs s'en sont emparez: iustifiée par les ecrivains du temps, et par plusieurs chroniques, et autres pieces non encore publiées.
Paris, Imprimerie Royale, 1657.
Two parts in one volume, folio, pp. [xxviii], 370, [7]; [xii], 331, [1], 86, [1]; with engraved royal arms on titles, engraved head- and tail-pieces and engraved initials; a good copy in contemporary mottled calf; rebacked preserving spine label, new endpapers.


£1400

Approximately:
US $1833
€1594
First collected edition, comprising the third edition of Villehardouin's chronicle, edited and translated by Du Cange, and the first edition of Du Cange's history of the Latin empire in the Levant. The original and modern French versions of Villehardouin's chronicle are printed on opposite pages. Following it is an extract from the Chronique rimée of Philippe Mouskes.

Villehardouin's La conquête de Constantinople is one of the most important eye-witness accounts of the Fourth Crusade (1202–4). 'As a member of the elite inner circle of the crusade leadership, Geoffrey was party to most of its key meetings and his memoir provides unparalleled insight into its workings. He boldly claimed the veracity of his text: "the author of this work … has never, to his knowledge, put anything in it contrary to the truth". Some historians have been less convinced and view him as an apologist, concealing facts that could reflect badly on the crusade (such as the full details of the sack of Constantinople) and covering up any hint that there was a possible plot to divert the crusade to Byzantium. More commonly, however, he is regarded in a more positive light and as a man saturated in the values of his warrior class. As a result he may express distorted judgements and omit certain episodes, but he is generally judged to be without any sinister purpose' (Jonathan Phillips, The Fourth Crusade and the sack of Constantinople pp. 48–9).

In the second part Du Cange relates the history of the Latin empire in the Levant from 1198 to 1380.

Blackmer 501.
You may also be interested in...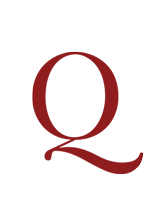 THE IRONMASTER OHNET, Georges.
The Battles of Life. The Ironmaster. From the French of Georges Ohnet … by Lady G[eorgiana] O[sborne]. Authorized Translation …
First edition in English. Le maître de forges (1882), one of a series of novels published by Ohnet under the title 'Les batailles de la vie', was a bestseller of French nineteenth-century sentimental fiction, and no less successful in England. Another English translation, by Ernest Vizetelly, published by his father Henry, appeared the same year.
DEFEAT FOR THE OTTOMANS [ESZTERGOM, siege of.]
Distinta relatione del glorioso acquisto dell'importante città di Strigonia; ottenuta dall'armi Cristiane nell'Ungheria li 27 Ottobre 1683 contra l'armi Turchesche: con altri ragguagli degli accidenti in questi giorni occorsi.
An unrecorded printing of this newsletter reporting on the capture, in October 1683, of Esztergom, in northern Hungary, by the armies of Charles V, Duke of Lorraine, and John III Sobieski, King of Poland and Grand Duke of Lithuania. Esztergom was first captured by Suleiman the Magnificent in 1543, and had been in Ottoman hands since 1605.