[VILLENEUVE, Daniel Jost de].
Le Voyageur philosophe dans un pais inconnu aux habitans de la Terre … Par M. Listonai. Tome premier [– second].
Amsterdam, 'aux depens de l'éditeur', 1761.
Two vols, 12mo, pp. xxiv, 339, [1] errata; vi, 384; titles printed in red and black; some light browning, but a good copy in contemporary mottled calf, extremities rubbed, short crack to joints at head and foot, spines stamped gilt in compartments, with contrasting gilt morocco lettering- and numbering-pieces.
£2250

Approximately:
US $3151
€2539
First edition. In this account of a dreamed lunar citadel, Sélénopolis, the author (of whom little is known) explores a classic theme of Enlightenment thought – the comparison between the natural and the social state of man. The work is particularly notable for its ideas on technology, aviation and space travel. Volume II consists of discourses on a variety of subjects germane to the voyage.

Hartig, 'Essai de Bibliographie', in Hartig & Soboul, Pour une histoire de l'utopie en France, au XVIIIe siècle, p. 57; Negley 1141; Quérard, Supercheries littéraires dévoilées [1965] II, 791. See Versins, p. 540.
You may also be interested in...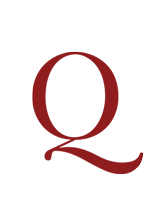 EPICUREANISM DIOGENES LAERTIUS.
[Greek title] De vitis, dogmatis & apophthegmatis eorum qui in philosophia claruerunt, libri X. (Edited by Henri Estienne).
First Estienne edition of The Lives of the Philosophers, a very important edition in the original Greek, "in which appear for the first time many passages discovered in manuscripts by Estienne. The volume also contains 36 pages of important textual annotations by Henri Estienne and 3 pages of notes on the Fragments of Pythagoras by Willem Canter" - Schreiber, 178.
UNPUBLISHED GERMAN LECTURE NOTES BY 'ONE OF THE MOST EMINENT OF GERMAN ECONOMISTS AND STATISTICIAN HERMANN, Friedrich Benedict Wilhelm von (1795-1868), German economist and statistician.
Manuscript lecture notes entitled 'National-Oeconomie unter Hinweisung auf seine Schrift "Staatswirthschaftliche Untersuchungen" München 1832 vorgetragen von Professor Dr Herrmann', made by Rudolf Dietz.
An unpublished manuscript constituting an important source for the development of Hermann's progressive economic theories between the two editions of his influential work Staatswirthschaftliche Untersuchungen (Investigations into political economy). First published in 1832, the Untersuchungen established Hermann's reputation: 'The book was organized around the simple but appealing idea that all economic variables are the outcome of the forces of demand and supply, so that economic analysis consists essentially of an investigation of the factors lying behind demand and supply ... Together with Rau, Hermann thereby laid the foundations on which Mangoldt and Thünen were soon to build a German brand of classical economics. No wonder Marshall much admired "Hermann's brilliant genius" and frequently quoted Hermann's treatise in his own Principles of Economics' (New Palgrave). Throughout his career Hermann updated and revised the contents of the Untersuchungen, at the end of his life dictating to his son the alterations to the second, enlarged edition, which appeared in 1870.