[VIVANT DE MEZAGUES].
Bilan général et raisonné de l'Angleterre, depuis 1600 jusqu'à la fin de 1761; ou Lettre à M. L. C. D. sur le produit des terres & du commerce de l'Angleterre.
[Paris, n.p.,] 1762.
8vo, pp. [iv], 260; some spotting and light foxing, a little heavier to the title, but a good copy in contemporary mottled calf, scraped in places, spine decorated gilt in compartments, with a gilt lettering-piece.
£1750

Approximately:
US $2459
€2002
First edition, very rare: 'The object of the "letter" is to show that the wealth and trade of England were not greater than that of France. With this view the author examines into the balance of trade between England and other countries (including Ireland), the national income and debt, exchanges, imports and exports of bullion, war expenditure, etc. He concludes that England, after having been a gainer by her trade during the 17th century, was in 1761 a loser from a monetary point of view. He supports the argument by statistics from official and the best private estimates, and carefully considers objections. He calculates that the "territorial income" of England about 1760 was £20,000,000 sterling; also that from two-fifths to a third of the national debt was held by foreigners' (Palgrave).

The work appeared in English as A General View of England … in 1766. According to the translator, Vivant de Mézagues was at the head of his country's finances in the 1750s. We can discover nothing more about him, but Higgs notes that Blanqui classes him a Physiocrat.

Goldsmiths' 9743; Higgs 2770; INED 4468 bis; not in Kress; OCLC locates the University of Wisconsin copy only.
You may also be interested in...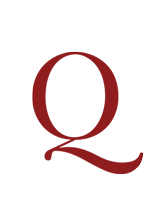 [PORTUGAL.]
Memorias economicas da Academia Real das Sciencias de Lisboa, para o adiantamento da Agricultura, das Artes, e da Industria em Portugal, e suas Conquistas ... Tomo I [-V].
First edition. The long period of publication accounts for the rarity of complete sets of this important periodical, containing articles on industry, agriculture, political economy, statistics and general social and geographical matters. They exhibit the continued influence of Physiocratic ideas after the spread of classical, Smithian ideas in western Europe. Among the contributors were most of the founding fathers of independant Brazil: Manuel Ferreira da Camara, Joachim de Amonim Castro, Jose Bonifacio de Andrade e Silva, and Vicente C. de Seabra da Silva Teleo. Other significant contributors include Domingo Vandelli, Sebastio Mendes Trigoso, Antonio Henriques da Silveira, and Antonio de Vila Nova Portugal.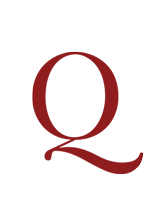 EUROPE'S FIRST MAJOR STOCK MARKET BOOM AND COLLAPSE [LAW, John].
Extrait du registre de la Compe. des Indes aujourduy 22 feurier 1720 [and copies of other items relating to Law's Mississippi System].
A contemporary manuscript by an anonymous copyist reproducing some of the key documents surrounding John Law's Mississippi system and the Visa instituted following its collapse. In just four years, Law completely transformed the French monetary system to a paper money/bank credit system and substituted shares in the Compagnie des Indes (the Mississippi Company) for the national debt. Having won great personal wealth and risen to the position of France's finance minister, Law was forced to leave France in December 1720 following the collapse of his system.