[VIVANT DE MEZAGUES].
Bilan général et raisonné de l'Angleterre, depuis 1600 jusqu'à la fin de 1761; ou Lettre à M. L. C. D. sur le produit des terres & du commerce de l'Angleterre.
[Paris, n.p.,] 1762.
8vo, pp. [iv], 260; some light foxing to title and last leaf; a very good copy in contemporary mottled calf, spine gilt in compartments with gilt lettering-piece, red edges, marbled endpapers; light wear to boards and edges.
£250

Approximately:
US $326
€276
Added to your basket:
Bilan général et raisonné de l'Angleterre, depuis 1600 jusqu'à la fin de 1761; ou Lettre à M. L. C. D. sur le produit des terres & du commerce de l'Angleterre.
First edition, a nice copy. 'The object of the "letter" is to show that the wealth and trade of England were not greater than that of France. With this view the author examines into the balance of trade between England and other countries (including Ireland), the national income and debt, exchanges, imports and exports of bullion, war expenditure, etc. He concludes that England, after having been a gainer by her trade during the 17th century, was in 1761 a loser from a monetary point of view. He supports the argument by statistics from official and the best private estimates, and carefully considers objections. He calculates that the "territorial income" of England about 1760 was £20,000,000 sterling; also that from two-fifths to a third of the national debt was held by foreigners' (Palgrave).

The work appeared in English as A General View of England in 1766. According to the translator, Vivant de Mézagues was at the head of his country's finances in the 1750s. We can discover nothing more about him, but Higgs notes that Blanqui classes him a Physiocrat.

Goldsmiths' 9743; Higgs 2770; INED 4468 bis.
You may also be interested in...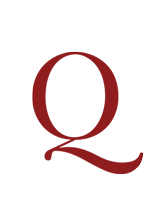 'THE DREAMS OF A FRIEND OF MANKIND' [ISELIN, ISAAK].
Träume eines Menschenfreundes. Erster Theil.
First edition, part one only (very rarely to be found complete with both parts), of the most mature expression of Iselin's anti-Rousseau republicanism, a social 'dream' of great articulation and -arguably- applicability, residing confidently on the borderline between utopia and reformism, and the author's principal work on physiocracy.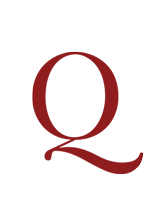 FROM REPUBLICAN TO MONARCHIST PRYNNE, William.
A seasonable, legal, historical Vindication and chronological collection of the good old, fundamental liberties, franchises, rights and laws of all English Freemen. Their best inheritance, birthright and only security, irrefragably evinced by parliamentary records, proofs and presidents, during all the Britons, Romans, Saxons, Danes, Normans and English Kings reigns, to this present. Collected for publique benefit …
'Second edition', i.e. the second collected edition and the first posthumous appearance of Prynne's (1600-1669) radical tract, 'corrected and inlarged by the Author in his lifetime'; the first part appeared in 1654, published by Edward Thomas.