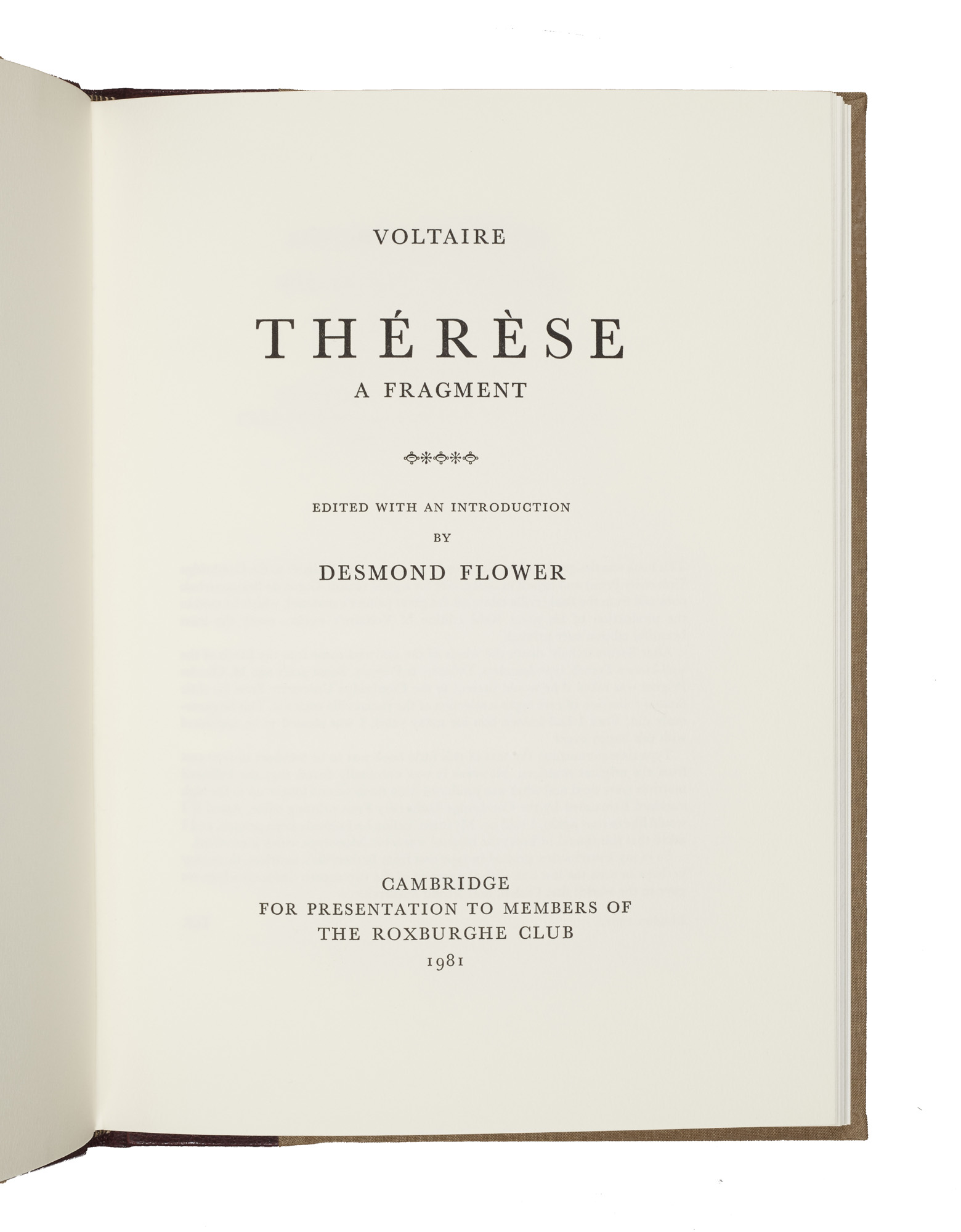 VOLTAIRE. FLOWER, Desmond, ed.
Thérèse, a fragment.
The Roxburghe Club, 1981.
£60

Approximately:
US $84
€68
Edited with an introduction by Desmond Flower. The Roxburghe Club, 1981. A facsimile reproduction, with transcription, of the eight pages of autograph manuscript which are all that survive of Therèse, a play written when Voltaire was nearing the height of his powers. Desmond Flower's introduction outlines the circumstances of the play's creation and considers why it was never publicly performed.
You may also be interested in...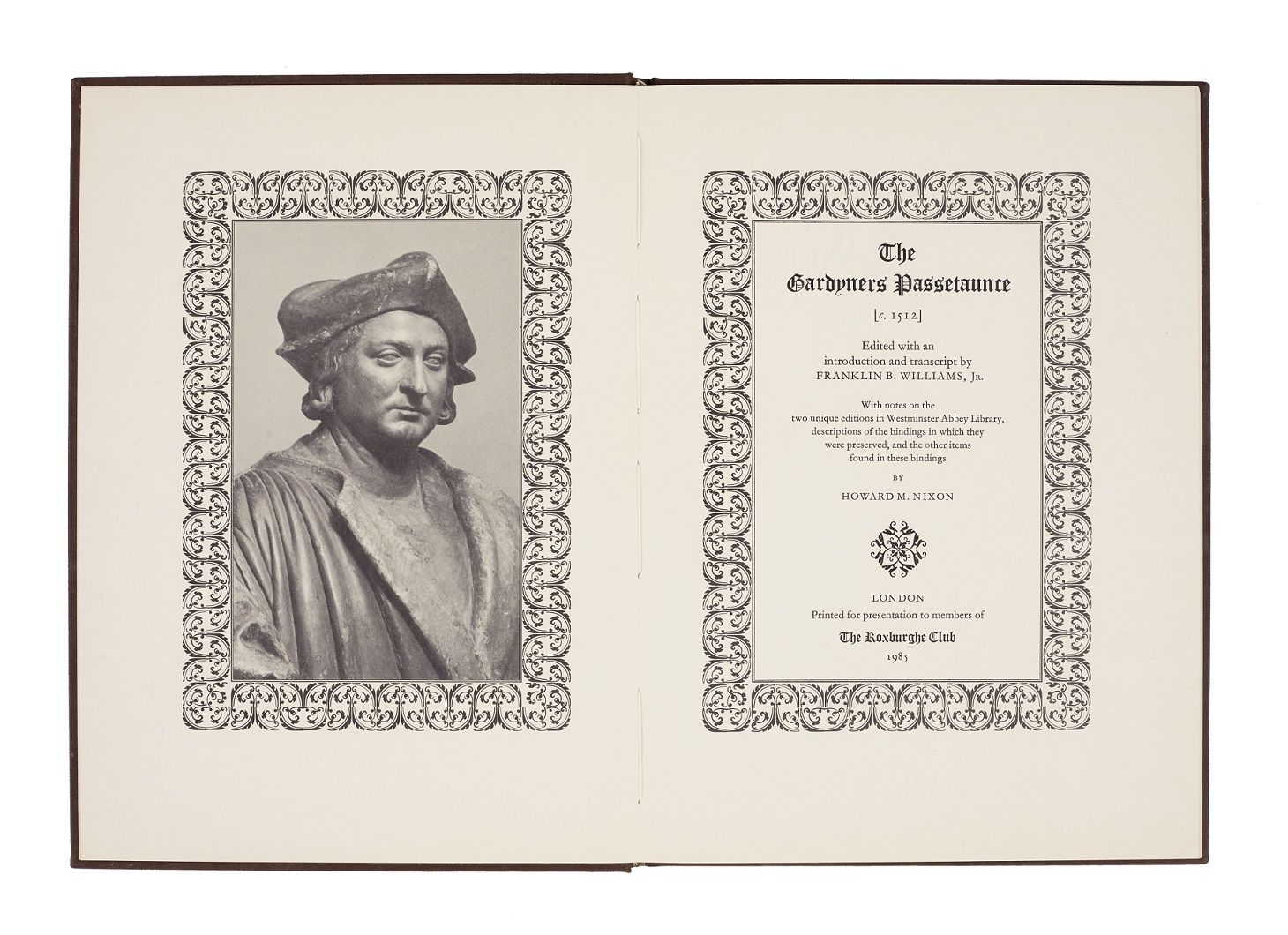 WILLIAMS, Franklin B., ed., with introduction and transcript by.
The Gardyners Passetaunce (c. 1512). With notes on the two unique editions in Westminster Abbey Library by Howard M. Nixon.
The book contains notes on the two unique editions in Westminster Abbey Library, descriptions of the bindings in which they were preserved, and the other items found in these bindings by Howard M. Nixon. I t has an image of a bust of Henry VIII by Torrigiani as frontispiece, facsimiles of the Pynson edition in full and the existing fragments of the Goes edition, images of bindings and other fragments in the text.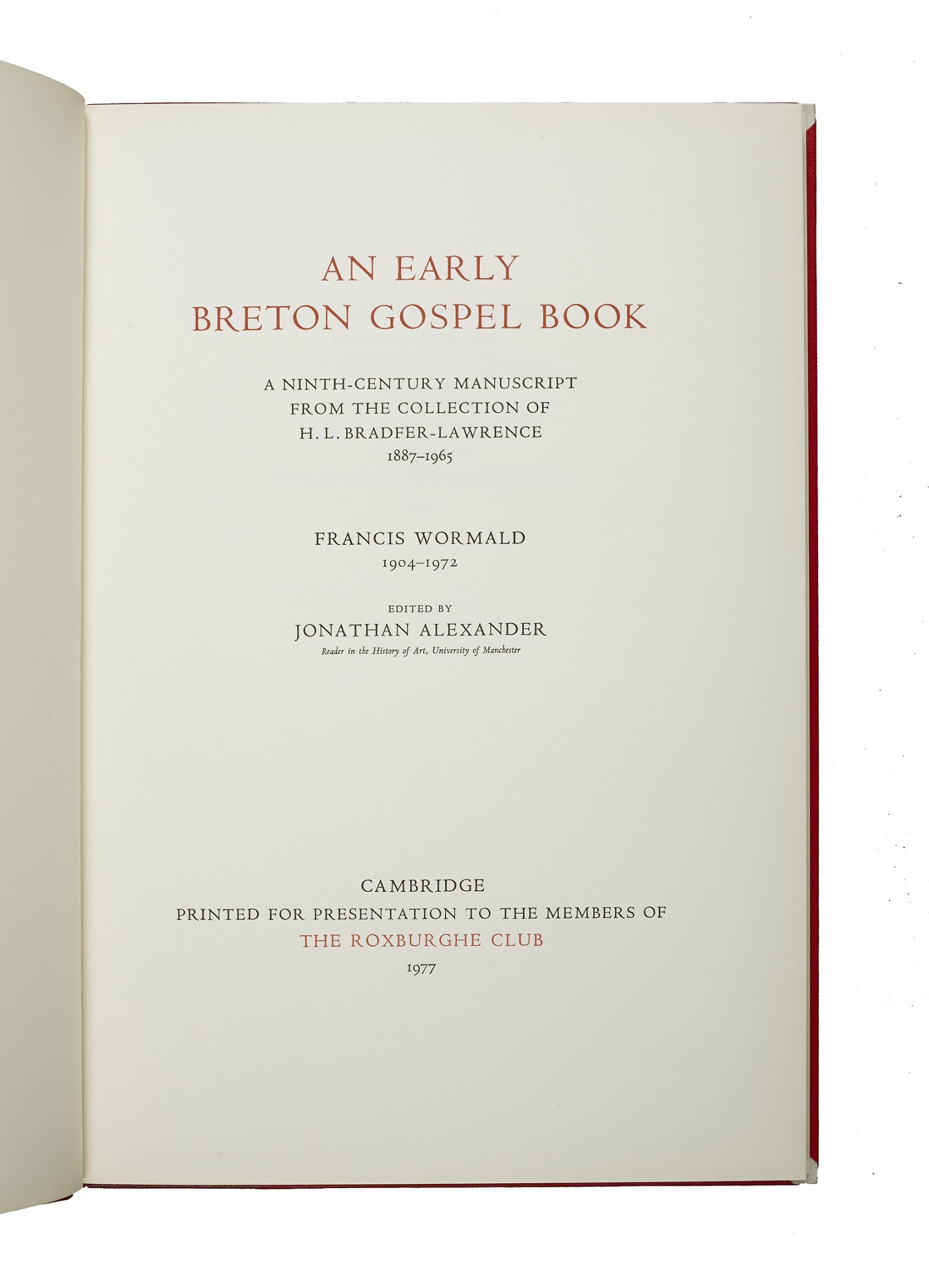 ALEXANDER, Jonathan, and Francis WORMALD, eds..
An Early Breton Gospel Book. A Ninth-Century Manuscript from the Collection of H. L. Bradfer-Lawrence.
This ninth-century manuscript was the oldest and most important in the collection formed by Harry Bradfer-Lawrence. The book was begun by Professor Francis Wormald. He discusses the manuscript's antecedents, both Carolingian and Merovingian, and the marked influence of Tours that points to a Breton origin, and notes the Anglo-Saxon additions made in the tenth century. The death of both owner and author left the task unfinished.