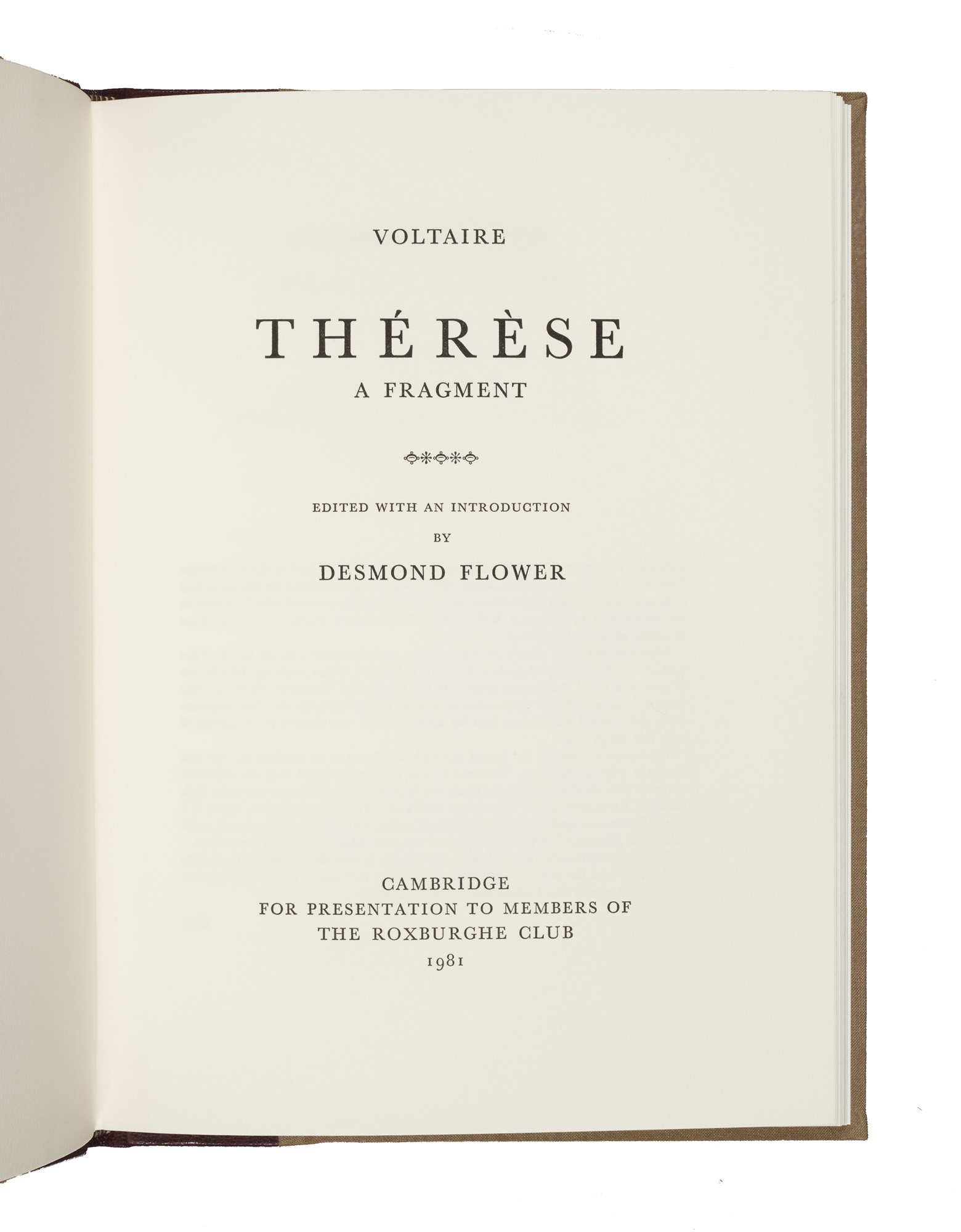 VOLTAIRE. FLOWER, Desmond, ed.
Thérèse, a fragment.
The Roxburghe Club, 1981.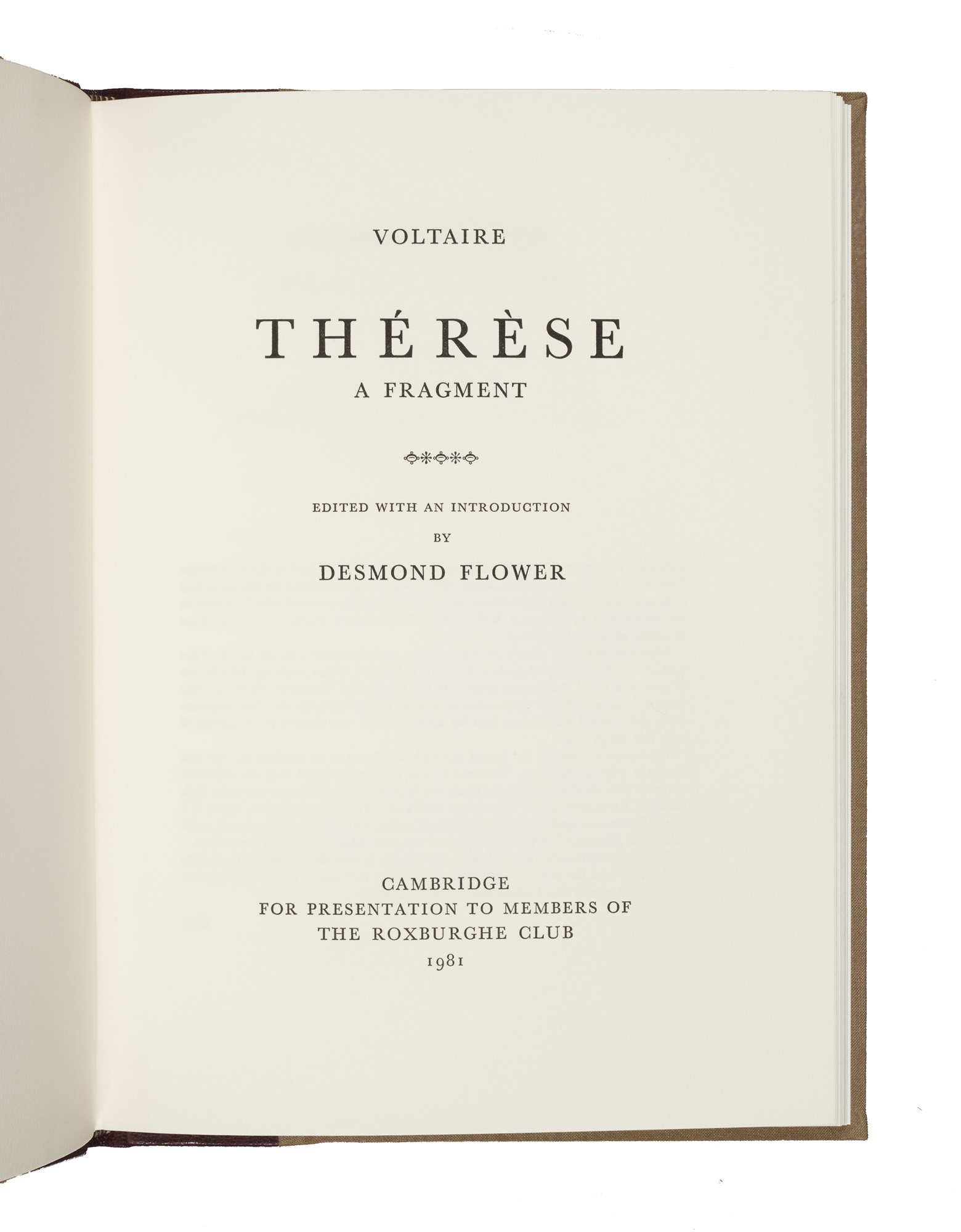 Added to your basket:
Thérèse, a fragment.
Edited with an introduction by Desmond Flower. The Roxburghe Club, 1981. A facsimile reproduction, with transcription, of the eight pages of autograph manuscript which are all that survive of Therèse, a play written when Voltaire was nearing the height of his powers. Desmond Flower's introduction outlines the circumstances of the play's creation and considers why it was never publicly performed.
You may also be interested in...
RELIGIOUS INSTRUCTION FOR THE GRAND DAUPHIN GOBINET, Charles.
Instruction sur la vérité du Saint Sacrement, contenant en abregé les principaux motifs de la créance Catholique sur le Saint Sacrement de l'Eucharistie ...
Scarce first edition thus, containing an explanation of the Eucharist and a defence of transubstantiation by the French writer and teacher Charles Gobinet (1613–1690), a lovely copy bearing a stamp found on bindings executed for Louis de France, the Grand Dauphin (1661–1711), eldest son of Louis XIV.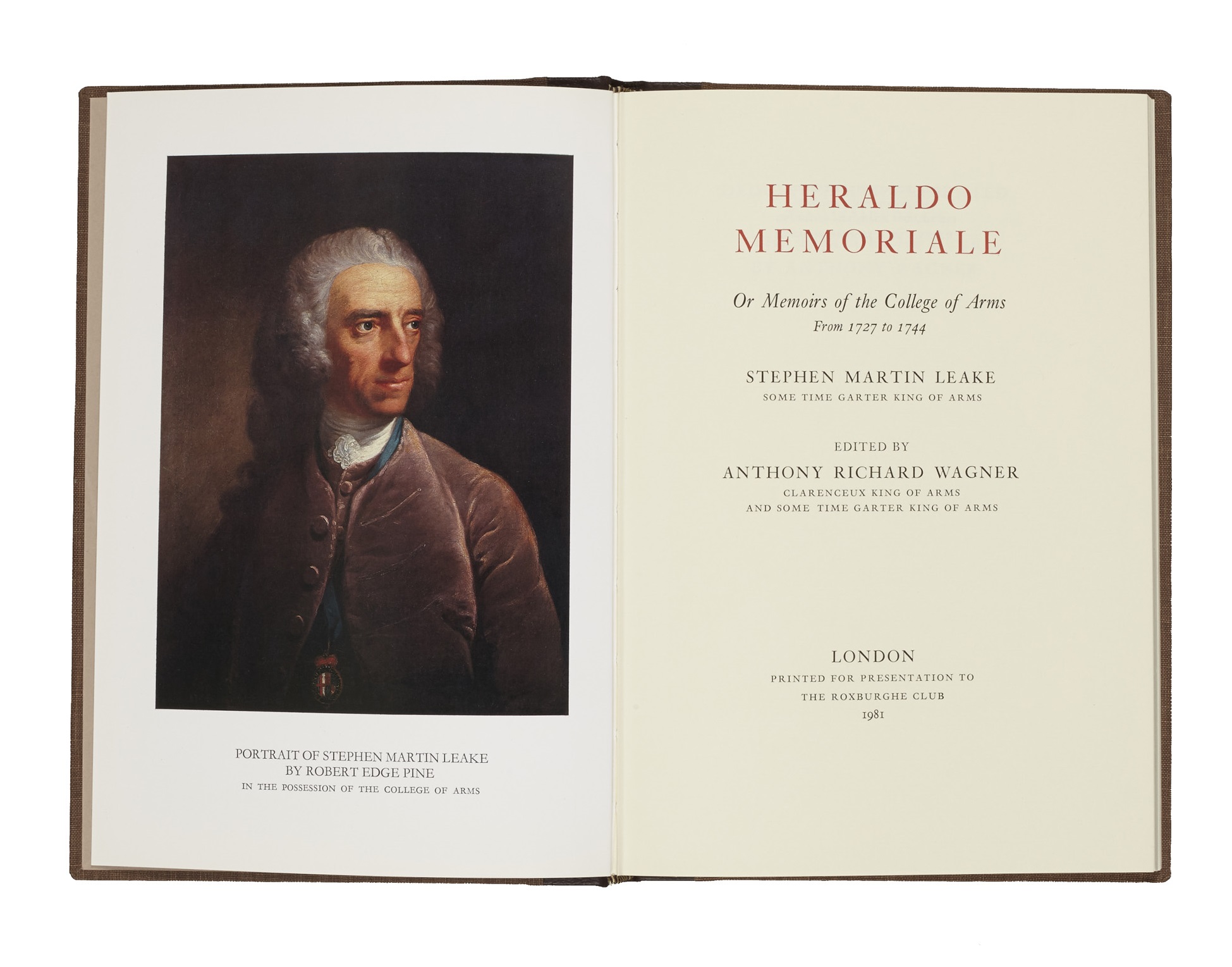 LEAKE, Stephen Martin.
Heraldo Memoriale, or Memoirs of the College of Arms from 1727 to 1744. Edited by Anthony Richard Wagner.
Stephen Martin Leake was Garter principal king of arms from 1754 to 1773. The three volumes of his extensive manuscript journal, Heraldo-Memoriale, are preserved in the College of Arms.