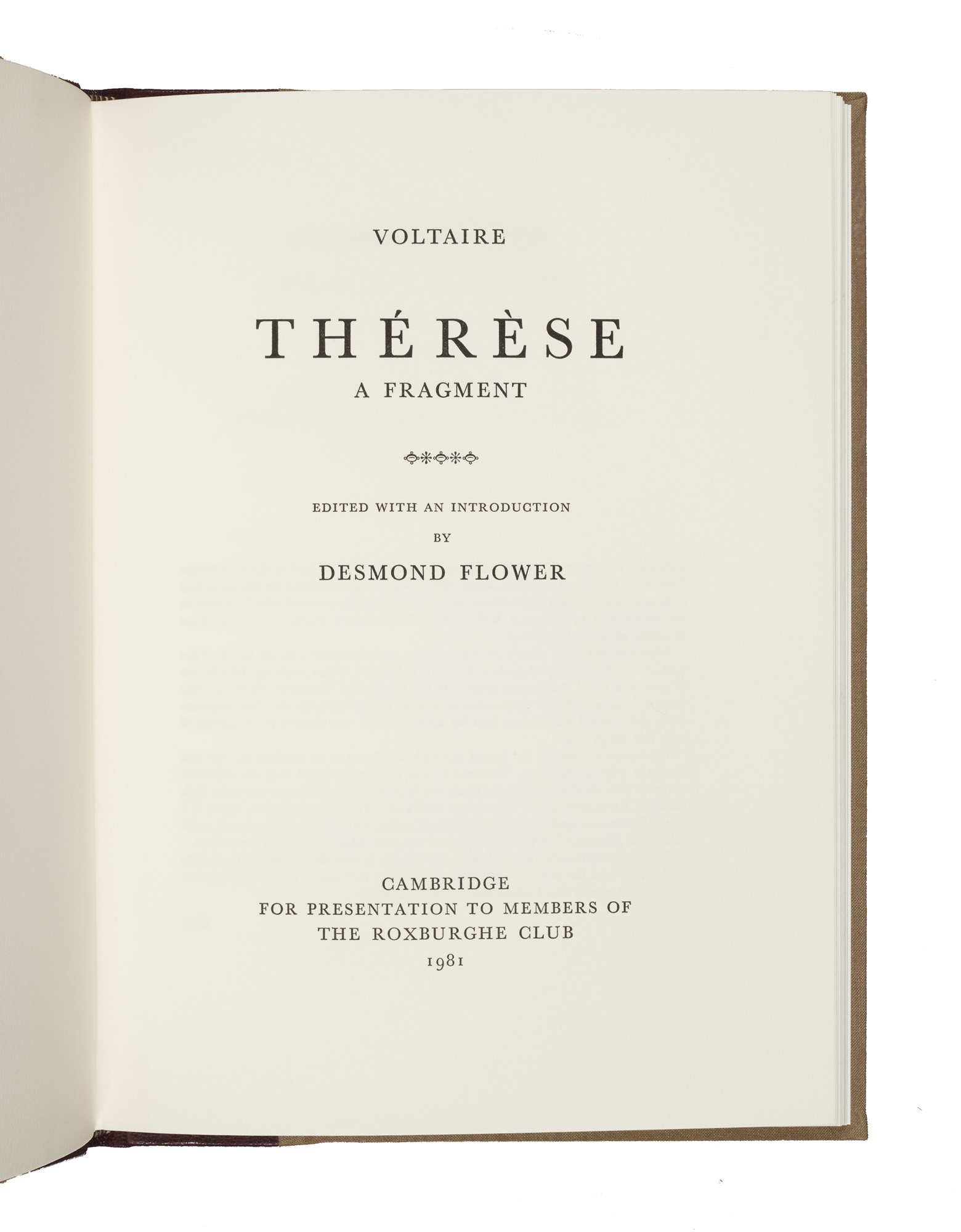 VOLTAIRE. FLOWER, Desmond, ed.
Thérèse, a fragment.
The Roxburghe Club, 1981.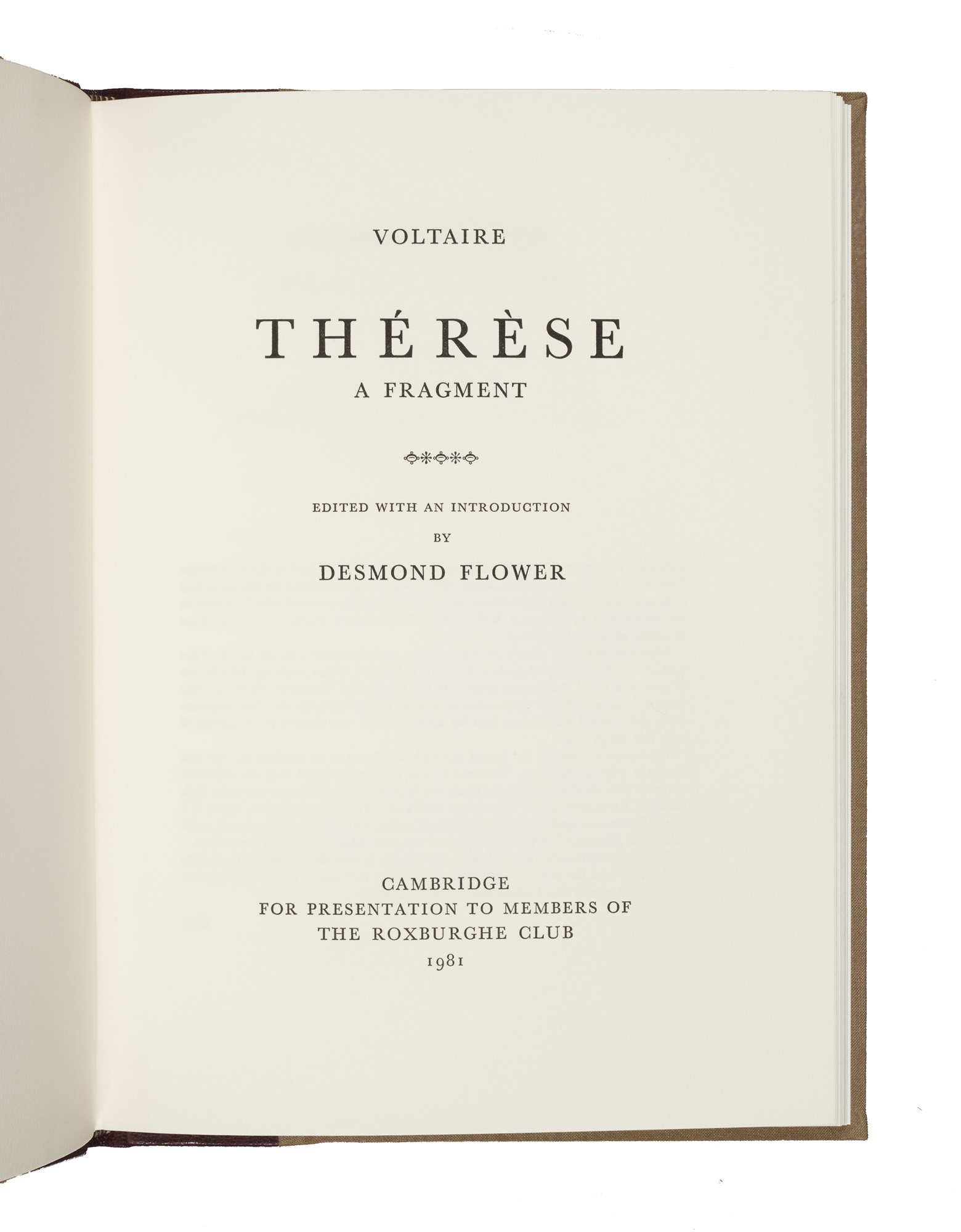 Added to your basket:
Thérèse, a fragment.
Edited with an introduction by Desmond Flower. The Roxburghe Club, 1981. A facsimile reproduction, with transcription, of the eight pages of autograph manuscript which are all that survive of Therèse, a play written when Voltaire was nearing the height of his powers. Desmond Flower's introduction outlines the circumstances of the play's creation and considers why it was never publicly performed.
You may also be interested in...
[DRESS – SUMPTUARY LAW.]
Ordonnance du Roy pour le reglement & reformation de la dissolution & superfluité qui est és habillemens, & ornamens d'iceux: & de la punition de ceux qui contreviendront à ladicte ordo[n]nance. Publié en Parlement de vingtneufiesme jour de Mars, l'an mil cinq cens quantre vingts trois.
A rare example of one of the early attempts by the French authorities at sumptuary law relating to clothing, prohibiting the wearing of certain types of adornment and dress by the vast majority of the population. Similar prohibitions had been made by Henri III's predecessors, and one of his first acts was to enforce these before proposing more, firstly in 1577 and finally the present ones in 1583; more were issued under Louis XIII in 1629 and 1633, although in all cases (as might be imagined from the repeated attempts) they were barely enforced and hardly observed.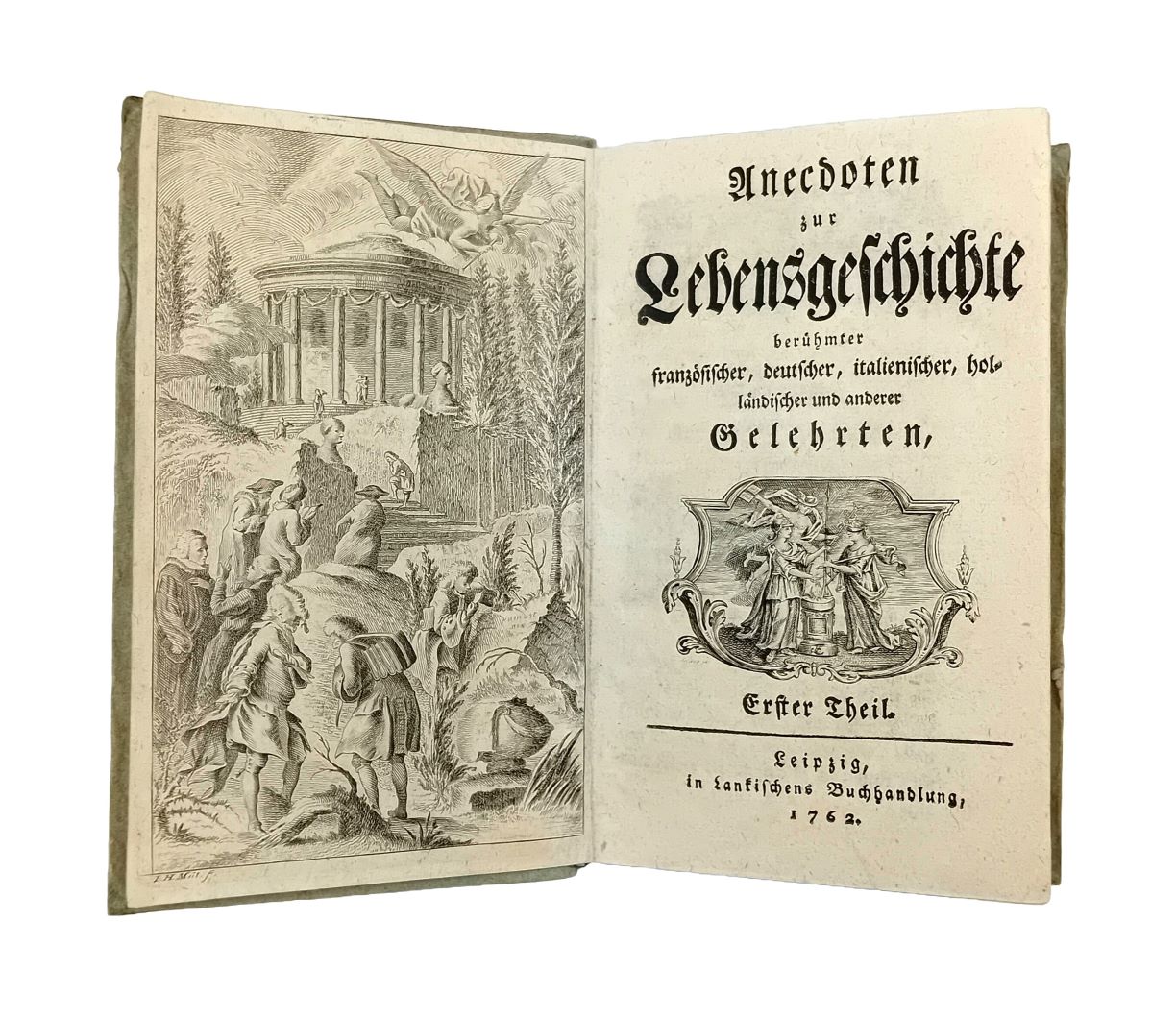 [HILLER, Johann Adam, editor].
Anecdoten zur Lebensgeschichte berühmter französischer, deutscher, italienischer, holländischer und anderer Gelehrten, erster [-zweyter] Theil.
Scarce first edition of Hiller's two-volume collection of literary, philosophical and historical anecdotes. The editor's note at the end mentions the contemporary publication of a French work of similar inspiration, and states the editor's intention to translate it and publish it as a sequel to his original collection. Thus, the sequel came out in the following two years as volumes III and IV, but with the different title Merkwürdigkeiten zur Geschichte der Gelehrten, und besonders der Streitigkeiten derselben, vom Homer an bis auf unsere Zeiten; Aus dem Franzosischen übersetzt.