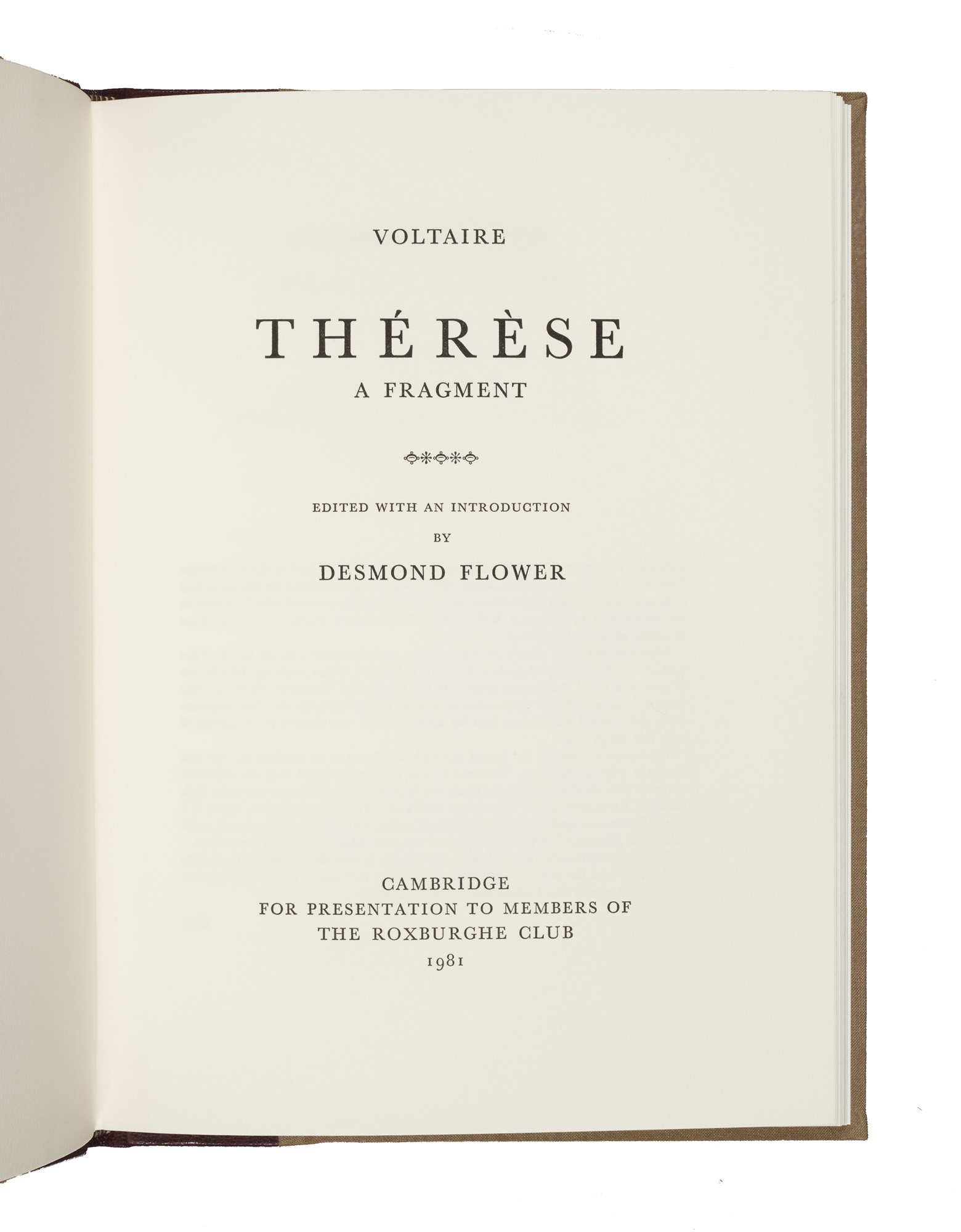 VOLTAIRE. FLOWER, Desmond, ed.
Thérèse, a fragment.
The Roxburghe Club, 1981.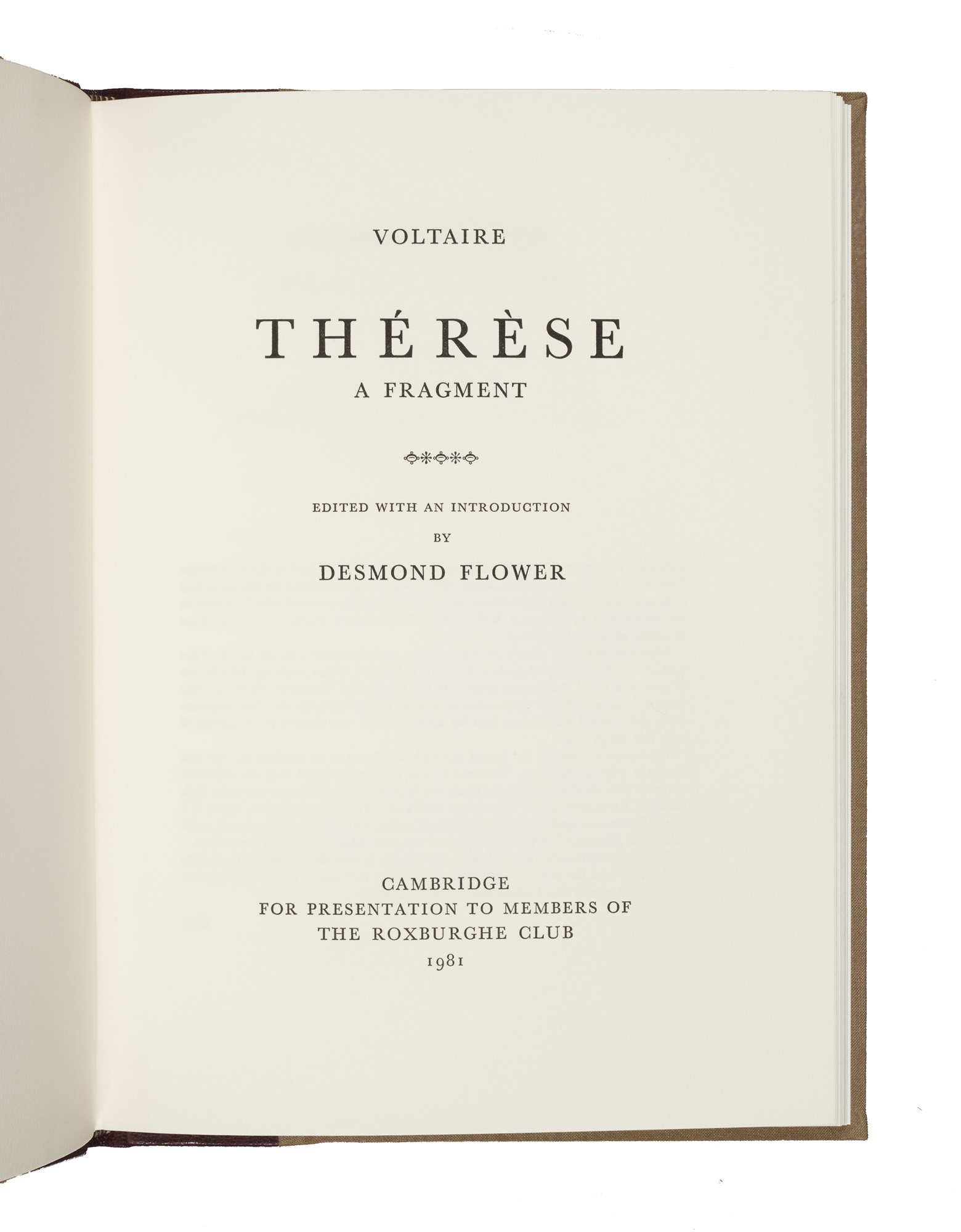 Added to your basket:
Thérèse, a fragment.
Edited with an introduction by Desmond Flower. The Roxburghe Club, 1981. A facsimile reproduction, with transcription, of the eight pages of autograph manuscript which are all that survive of Therèse, a play written when Voltaire was nearing the height of his powers. Desmond Flower's introduction outlines the circumstances of the play's creation and considers why it was never publicly performed.
You may also be interested in...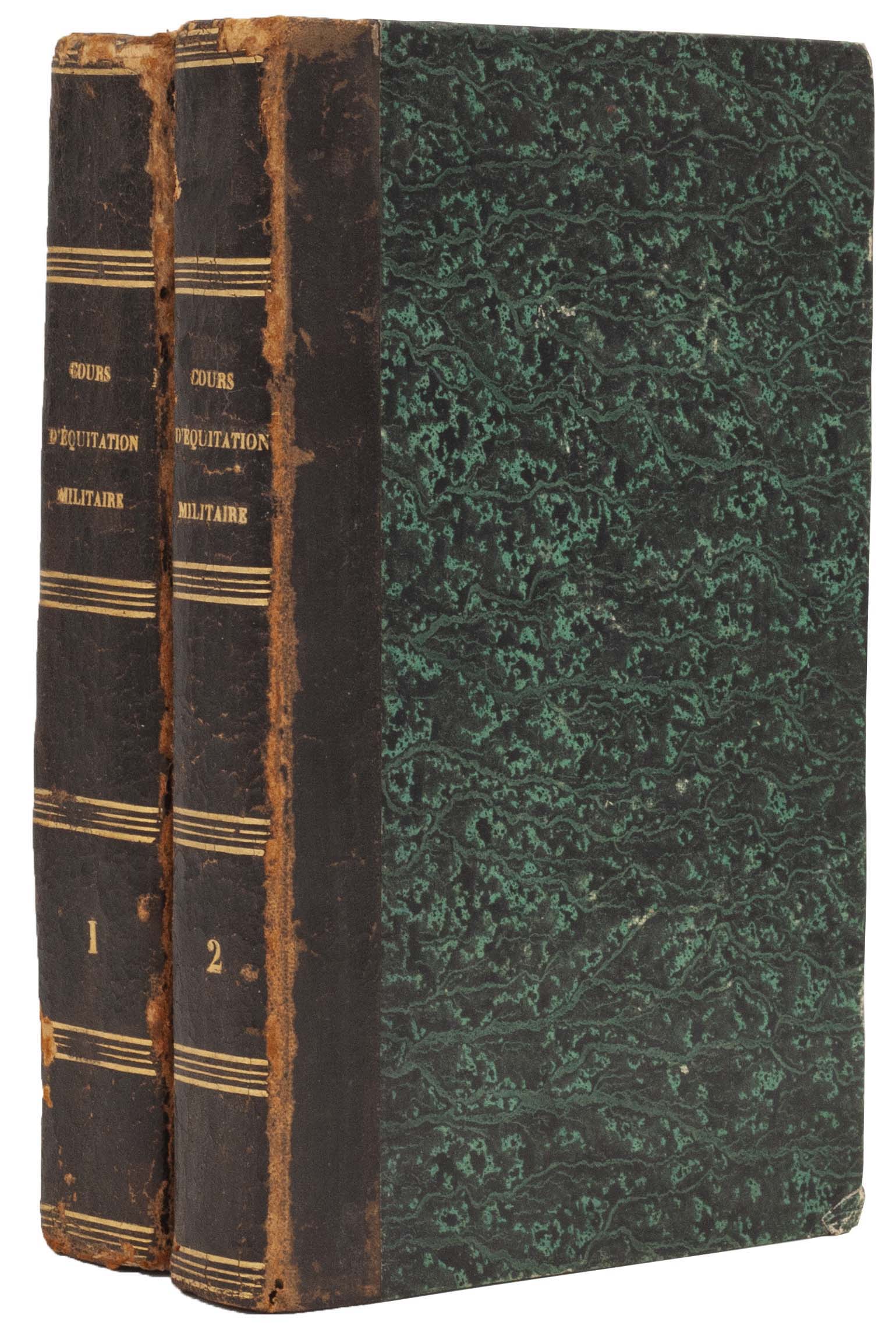 [CAVALRY.]
Cours d'équitation militaire, a l'usage des corps de troupes a cheval, approuvé par s. exc. le ministre de la guerre.
First edition of an encyclopædic work on horsemanship for the use of the French cavalry, with the suite of plates. 'L'ouvrage est en effet une veritable encyclopédie hippique : hippologie, extérieur, emploi à la selle, au trait et au bat, alimentation, hygiène, maladies et accidens, haras et remontes. Dans les ouvrages postérieurs, cette confusion a disparu et on a séparé avec raison l'Equitation de l'Hippologie et de l'Elevage du cheval.' (Mennessier de la Lance).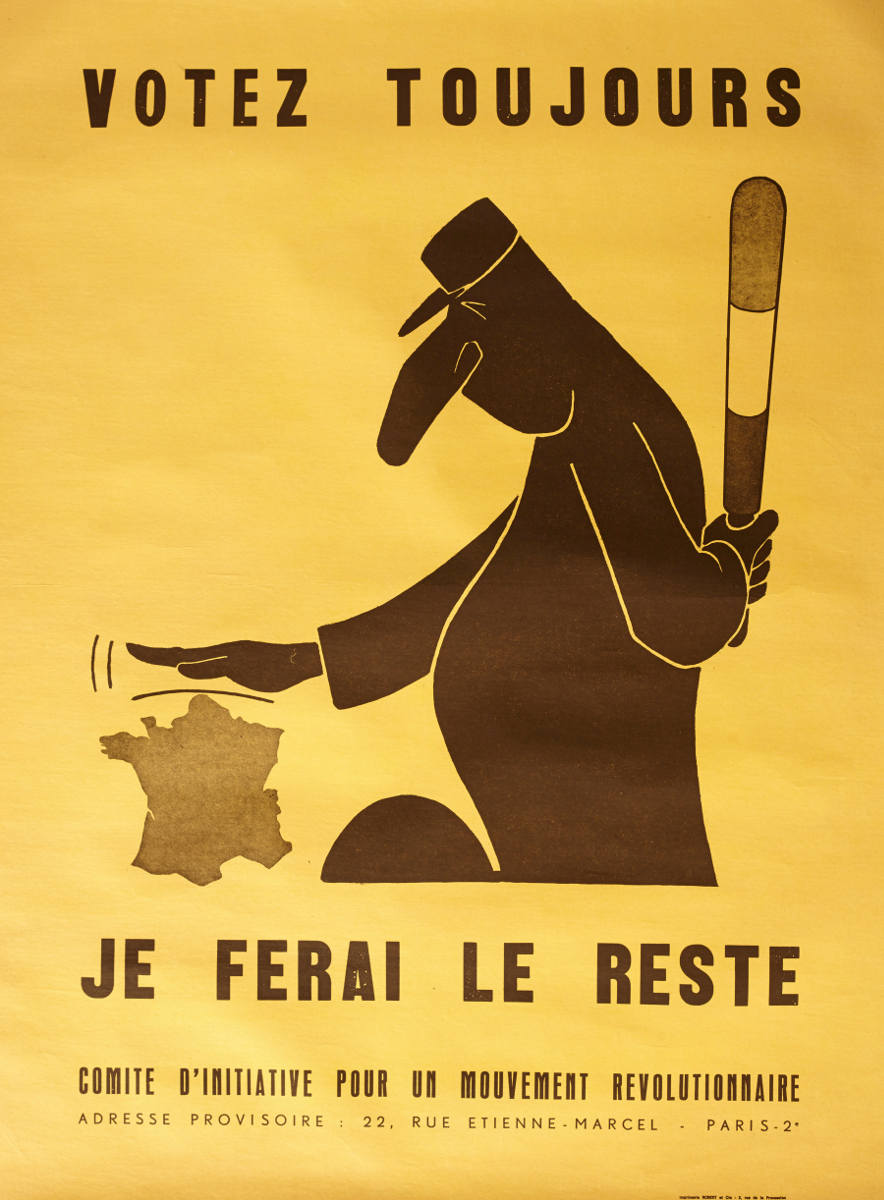 [PARIS UPRISING.]
Votez toujours. Je ferai le reste [Always vote. I'll do the rest].
First edition. A striking image of General De Gaulle patting France on the head for obediently voting, a baton cunningly concealed behind him. 1968 was a year when passions were flying high in France. The communist and socialist parties had formed an alliance in February with a view to replacing the De Gaulle administration. The ensuing student occupation protests coupled with wildcat general strikes of over 20% of the French population seriously destablized De Gaulle's government, and for some time it seemed likely that it would fall. Having fled briefly to Germany, however, De Gaulle called elections for June 1968, and emerged with an increased majority.