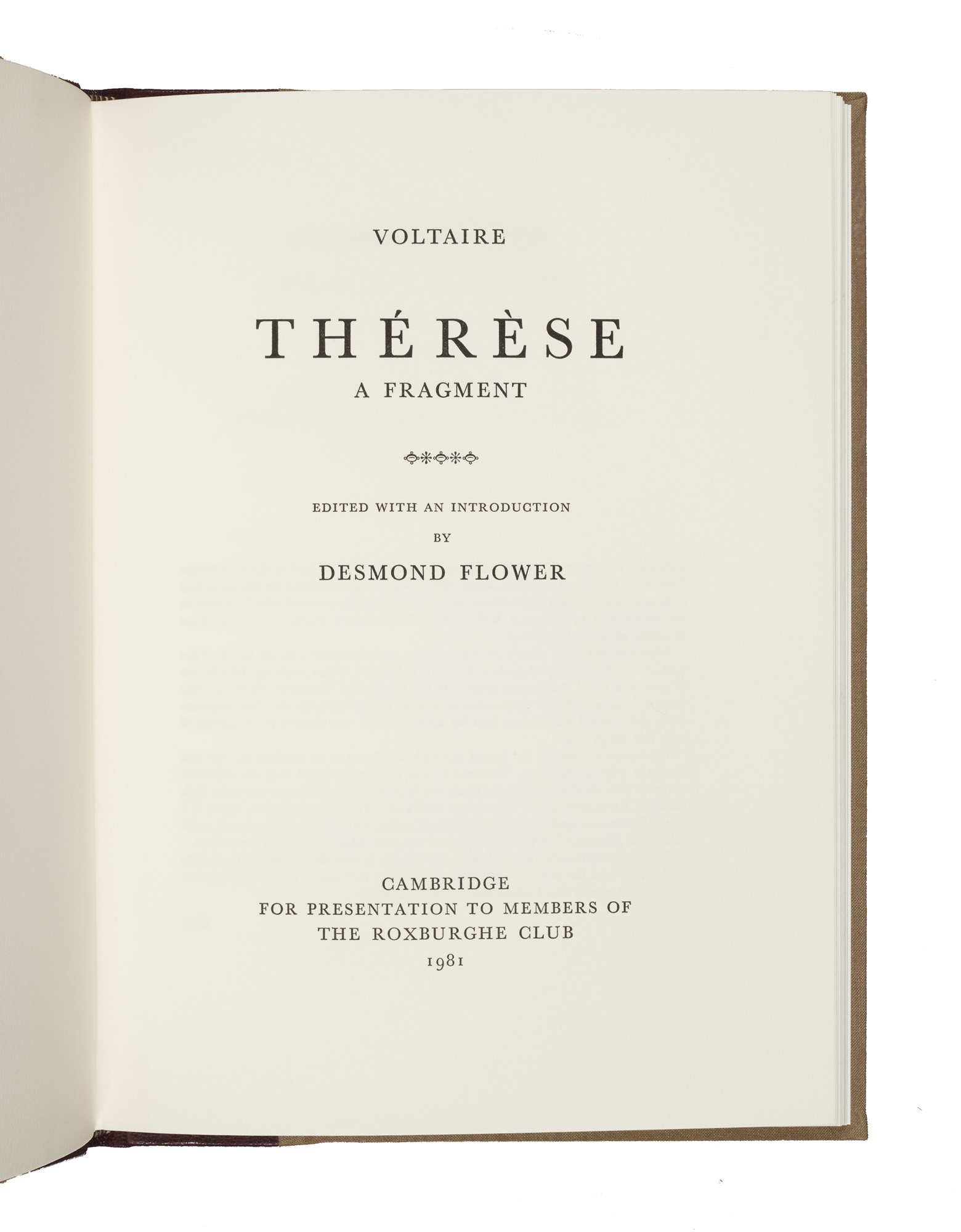 VOLTAIRE. FLOWER, Desmond, ed.
Thérèse, a fragment.
The Roxburghe Club, 1981.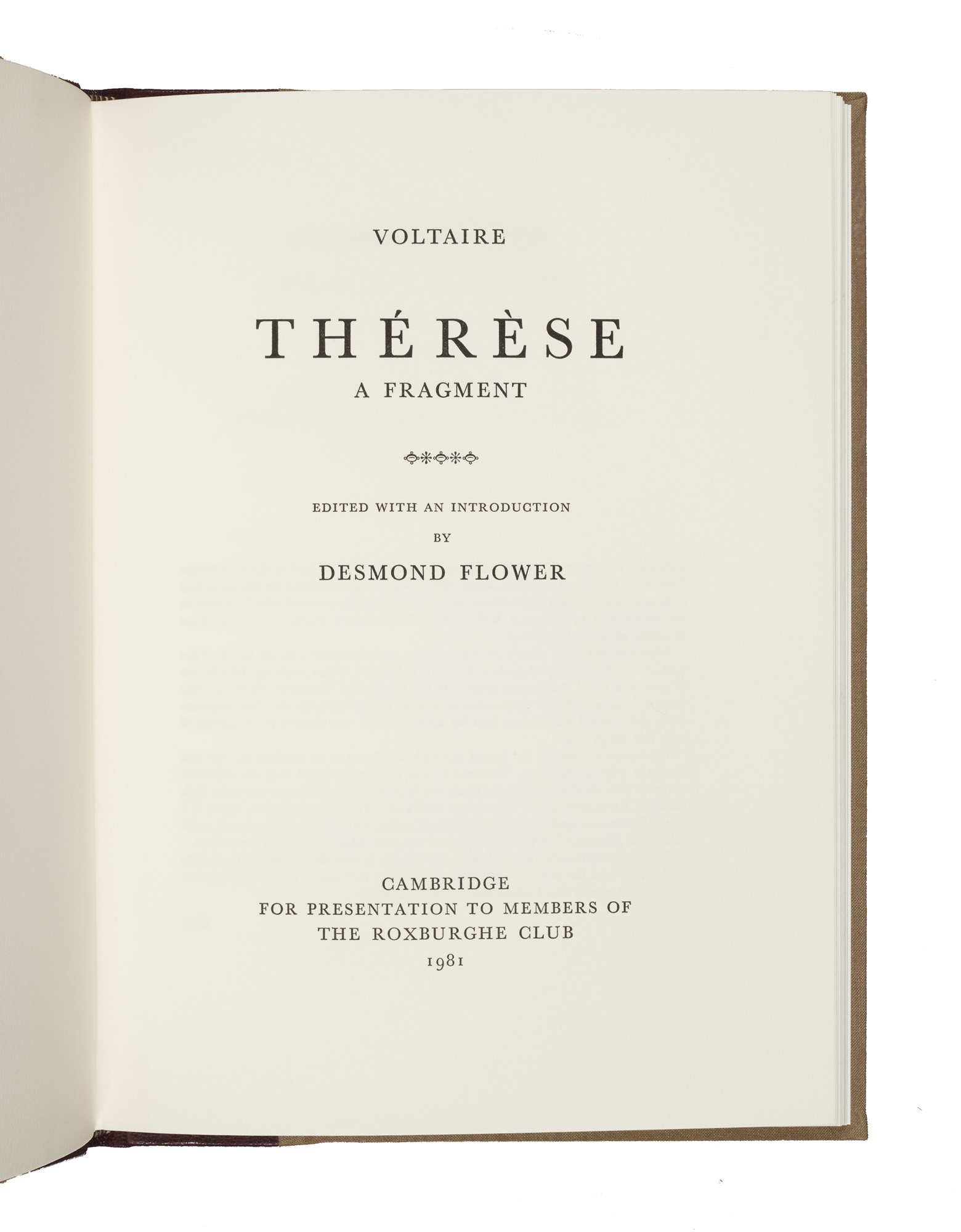 Added to your basket:
Thérèse, a fragment.
Edited with an introduction by Desmond Flower. The Roxburghe Club, 1981. A facsimile reproduction, with transcription, of the eight pages of autograph manuscript which are all that survive of Therèse, a play written when Voltaire was nearing the height of his powers. Desmond Flower's introduction outlines the circumstances of the play's creation and considers why it was never publicly performed.
You may also be interested in...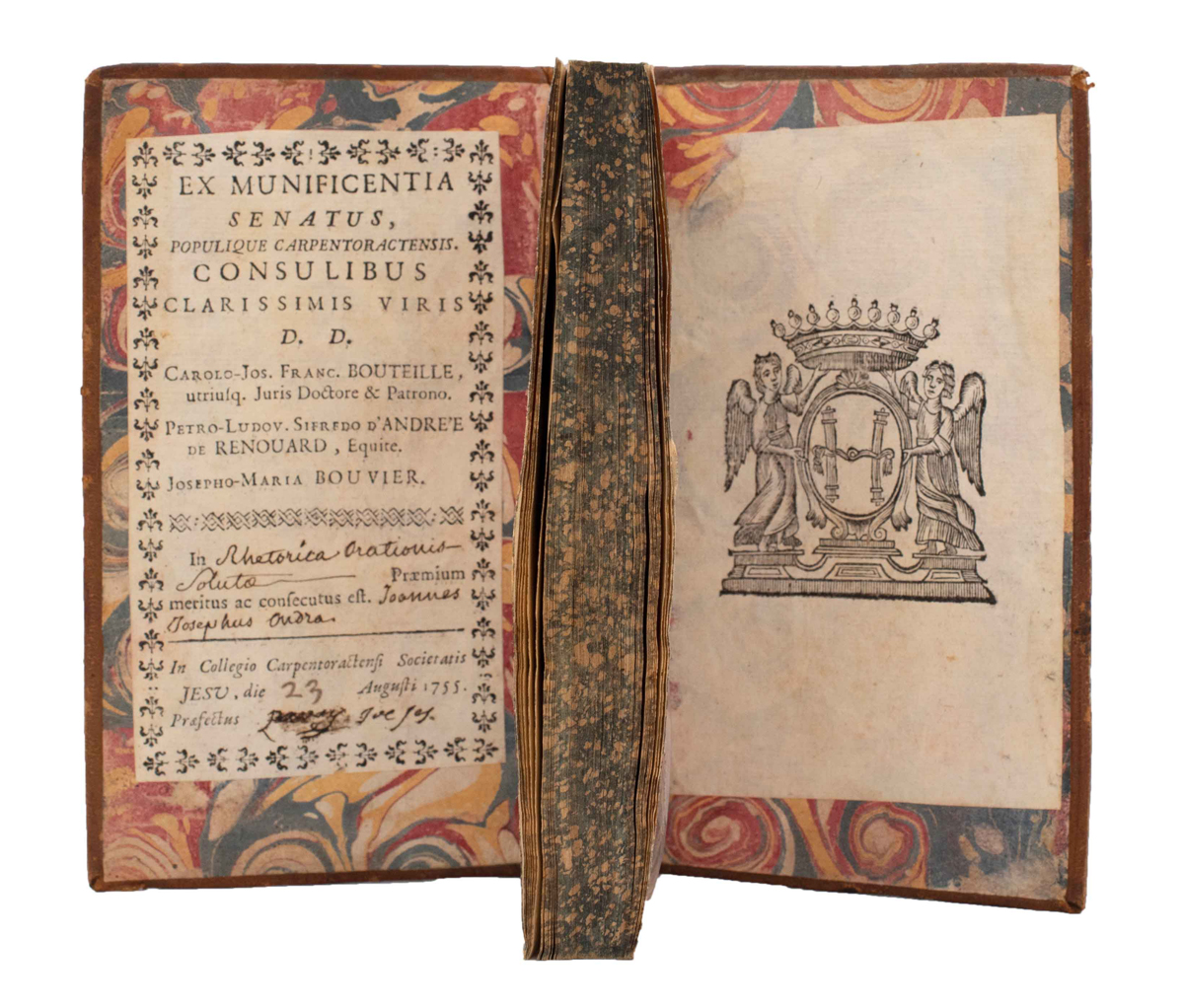 A PRIZED COPY PELLISSON, [Paul]. 
Histoire de l'Academie Françoise par M. Pelisson [sic], nouvelle edition, augmentee des deux discours de M. l'Abé [sic] de St. Pierre sur les travaux de l'Academie. 
An attractive prize copy of Pellisson's history of the Académie française, with a printed presentation label from the Jesuit college in the Occitan town of Carpentras, outside Avignon.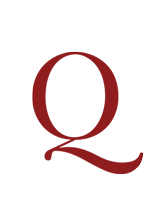 KINCAID, Sir John.
Adventures in the rifle brigade, in the Peninsula, France, and the Netherlands, from 1809 to 1815 . . . Third edition.
First published in 1830. Sir John Kincaid (1787–1862), second son of a Scottish laird, went to Spain in 1810 with the 95th foot's first battalion. He took part in numerous actions in 1810 and 1811, and led a detachment of the storming party at the siege of Ciudad Rodrigo in January 1812. He fought at Salamanca and entered Madrid with Wellington in August of that year, and in 1813 saw action at San Muñoz and San Millán, Vitoria, in the Pyrenees, on the Nivelle and Nive rivers, and near Bayonne in December 1813. He also took part in the final battle of Toulouse in April 1814. Subsequently he fought at Quatre Bras and at Waterloo, where his horse was killed under him.