WAGNER, Adolph.
Die russische Papierwährung. Eine volkwirthschaftliche und finanzpolitische Studie, nebst Vorschlägen zur Herstellung der Valuta.
Riga, N. Kymmel, 1868.
8vo, pp. xv, [1] blank, 292, [3] errata, [1] imprint; a very good copy, uncut and unopened in the original printed wrappers.
£300

Approximately:
US $419
€342
First edition in book form: the work first appeared in the Baltische Monatschrift 1867–8; a Russian translation by Bunge, later minister of finance, was published in Kiev in 1871.

Adolph Wagner (1835–1917) numbers amongst the most important economic theorists and social scientists in the second half of the nineteenth century. He 'tried to steer a middle course between the historical school and its theoretically oriented opponents. At a time when economic theory was neglected in Germany, it was to Wagner's merit that he helped avoid its almost complete disappearance from economic discussion' (The New Palgrave). Wagner began his career as an expert on money and banking; the present work gave an impetus to other writers on the question of paper money in Russia.

'Paper money (assignaty) was introduced in 1769, and inevitably public confidence in it fell fairly rapidly: by 1801 a paper ruble was worth 66k in silver, by 1817 after the outlays of the Napoleonic war, only 25k … For a time, gold and silver were the basic means of exchange, but the huge debts of the Crimean War were again covered by the issue of assignaty. Another attempt at monetary reform in the early 1860s ran aground on the expense of suppressing the Polish rebellion' (Geoffrey Hosking, Russia: People and Empire 1552–1917, p. 106).

Einaudi 5946; Masui, p. 840; Menger, col. 386; Stammhammer, p. 221
You may also be interested in...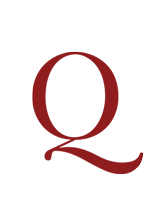 PECCHIO, Giuseppe.
Storia della economia pubblica in Italia, ossia epilogo critico degli economisti italiani, preceduto da un' introduzione …
Third edition (first, Lugano, 1829) of a companion piece to Custodi's monumental Scrittori classici italiani di economia politica, published in 50 volumes, 1803–16. With this work Pecchio supplies a biographical account of each author, as well as a historical introduction, chapters devoted to the Tuscan and the Neapolitan schools, and one chapter on the economic reforms of the eighteenth century. 'Though written with a strong national bias, it may on the whole be reckoned a pretty fair, as well as a rapid and spirited, sketch of the works of the Italian economists' (McCulloch, p. 31).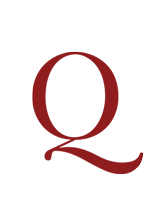 POSTLETHWAYT, Malachy.
Great-Britain's true system: wherein is clearly shewn, I. That an increase of the public debts and taxes must, in a few years, prove the ruin of the monied, the trading, and the landed interests. II. The necessity of raising the supplies to carry on the war, within the year. II. That such a design, however seemingly difficult, is very practicable: with a sketch of various schemes for that purpose. IV. An expedient which will support the public credit, in all times of public distress and danger. To which is prefixed, an introduction, relative to the forming a new plan of British politicks, with respect to our foreign affairs, and our connections on the continent. …
First edition of the last published work of that eighteenth-century British Mercantilist 'whose vision was undiluted by vestiges of humanitarism', most famous for his Universal Dictionary of Trade and Commerce (1751-1755), which was twenty years in the making (The New Palgrave).