WAGNER, Adolph.
Die russische Papierwährung. Eine volkwirthschaftliche und finanzpolitische Studie, nebst Vorschlägen zur Herstellung der Valuta.
Riga, N. Kymmel, 1868.
8vo, pp. xv, [1] blank, 292, [3] errata, [1] imprint; a very good copy, uncut and unopened in the original printed wrappers.
£300

Approximately:
US $393
€335
First edition in book form: the work first appeared in the Baltische Monatschrift 1867–8; a Russian translation by Bunge, later minister of finance, was published in Kiev in 1871.

Adolph Wagner (1835–1917) numbers amongst the most important economic theorists and social scientists in the second half of the nineteenth century. He 'tried to steer a middle course between the historical school and its theoretically oriented opponents. At a time when economic theory was neglected in Germany, it was to Wagner's merit that he helped avoid its almost complete disappearance from economic discussion' (The New Palgrave). Wagner began his career as an expert on money and banking; the present work gave an impetus to other writers on the question of paper money in Russia.

'Paper money (assignaty) was introduced in 1769, and inevitably public confidence in it fell fairly rapidly: by 1801 a paper ruble was worth 66k in silver, by 1817 after the outlays of the Napoleonic war, only 25k … For a time, gold and silver were the basic means of exchange, but the huge debts of the Crimean War were again covered by the issue of assignaty. Another attempt at monetary reform in the early 1860s ran aground on the expense of suppressing the Polish rebellion' (Geoffrey Hosking, Russia: People and Empire 1552–1917, p. 106).

Einaudi 5946; Masui, p. 840; Menger, col. 386; Stammhammer, p. 221
You may also be interested in...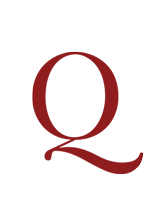 SAY, Léon.
[cover title: ] La Société coopérative est la meilleure des caisses d'épargne.
First edition. Léon Say (1826–1896), grandson of Jean-Baptiste Say, 'became one of the most prominent statesmen of the French Third Republic. He served as Finance Minister from 1872 to 1879, and again in 1882, overseeing the largest financial operation of the century – payment of war reparations in Germany. His financial policies were directed toward a decrease in public expenditures and the removal of barriers to internal trade. A brilliant speaker and debater, he railed against socialism from the left and protectionism from the right … Upon leaving the Cabinet, Say returned to his seat in parliament, assuming the leadership of the free trade party. He was at one time considered for the presidency of the republic, but was gradually set apart from his constituency by a rising tide of radicalism' (The New Palgrave).