WAGNER, Adolph.
Die russische Papierwährung. Eine volkwirthschaftliche und finanzpolitische Studie, nebst Vorschlägen zur Herstellung der Valuta.
Riga, N. Kymmel, 1868.
8vo, pp. xv, [1] blank, 292, [3] errata, [1] imprint; a very good copy, uncut and unopened in the original printed wrappers.
£50

Approximately:
US $65
€55
Added to your basket:
Die russische Papierwährung. Eine volkwirthschaftliche und finanzpolitische Studie, nebst Vorschlägen zur Herstellung der Valuta.
First edition in book form: the work first appeared in the Baltische Monatschrift 1867–8; a Russian translation by Bunge, later minister of finance, was published in Kiev in 1871.

Adolph Wagner (1835–1917) numbers amongst the most important economic theorists and social scientists in the second half of the nineteenth century. He 'tried to steer a middle course between the historical school and its theoretically oriented opponents. At a time when economic theory was neglected in Germany, it was to Wagner's merit that he helped avoid its almost complete disappearance from economic discussion' (The New Palgrave). Wagner began his career as an expert on money and banking; the present work gave an impetus to other writers on the question of paper money in Russia.

'Paper money (assignaty) was introduced in 1769, and inevitably public confidence in it fell fairly rapidly: by 1801 a paper ruble was worth 66k in silver, by 1817 after the outlays of the Napoleonic war, only 25k … For a time, gold and silver were the basic means of exchange, but the huge debts of the Crimean War were again covered by the issue of assignaty. Another attempt at monetary reform in the early 1860s ran aground on the expense of suppressing the Polish rebellion' (Geoffrey Hosking, Russia: People and Empire 1552–1917, p. 106).

Einaudi 5946; Masui, p. 840; Menger, col. 386; Stammhammer, p. 221
You may also be interested in...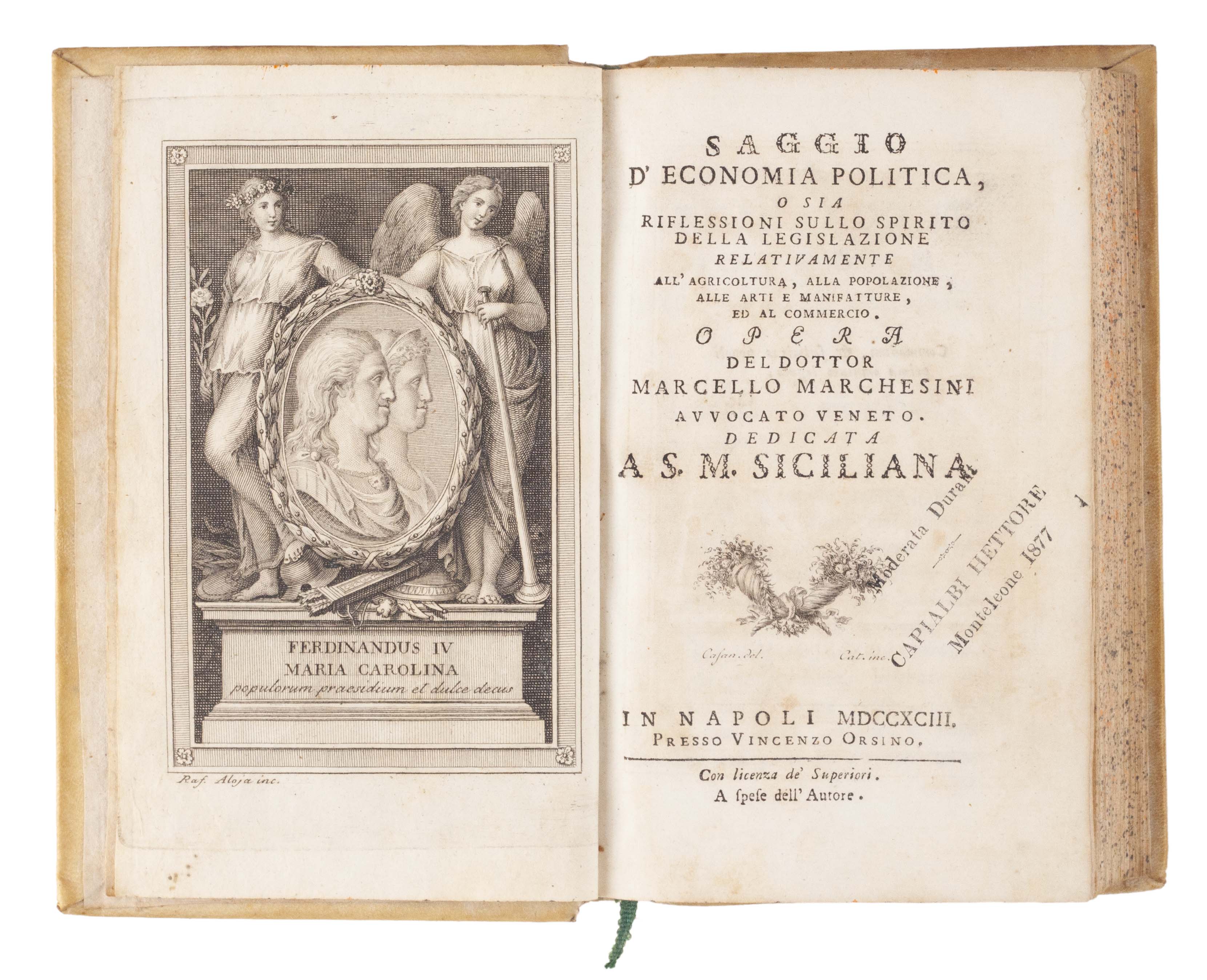 A 'SPIRIT OF THE LAW' FOR ECONOMICS MARCHESINI, Marcello.
Saggio d'economia politica; o sia, Riflessioni sullo spirito della legislazione relativamente all'agricoltura, alla popolazione, alle arti e manifatture, ed al commercio.
Very rare first and only edition of a book on economic and social policy by Marcello Marchesini, a scholar from Istria who, having been trained in Venice, took the chair of Political Economy in Naples after Genovesi. Marchesini declares in the title that his book should be regarded as a 'Spirit of the law as it concerns agriculture, population, the arts and manufactures, and trade'. It must be the aim of all monarchs, he writes, to build a legislation which favours the 'sources of the wealth of a nation': a detailed program of enlightened agricultural policies of modernisation (agriculture being the foremost and primary source of a nation's wealth), of incentive to industry and of free trade. Marchesini's political outlook recoils from the 'excesses' of contemporary French revolutionary antimonarchism, as the dedication to King Ferdinand implies. His is a mature, little-known work embedding the most modern economic notions within the political framework of enlightened absolutism.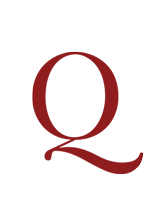 FROM REPUBLICAN TO MONARCHIST PRYNNE, William.
A seasonable, legal, historical Vindication and chronological collection of the good old, fundamental liberties, franchises, rights and laws of all English Freemen. Their best inheritance, birthright and only security, irrefragably evinced by parliamentary records, proofs and presidents, during all the Britons, Romans, Saxons, Danes, Normans and English Kings reigns, to this present. Collected for publique benefit …
'Second edition', i.e. the second collected edition and the first posthumous appearance of Prynne's (1600-1669) radical tract, 'corrected and inlarged by the Author in his lifetime'; the first part appeared in 1654, published by Edward Thomas.