DODGY AGENTS AND PODIUM TANTRUMS:WAGNER IN LONDON
[WAGNER, Richard.]
Wagner Festival. Royal Albert Hall, May 1877. Selections from the German texts of Der Ring des Nibelungen, Rienzi, Tannhäuser, Der Fliegende Holländer, Lohengrin, Die Meistersinger, etc. With English versions by Dr. Hueffer, Alfred Forman, Esq., J. P. Jackson, Esq., and John Oxenford, Esq.
London: [The Elzevir Press for] Hodge and Essex, [1877].
Large 4to, six parts: pp. [2], 30; [3]-37, [1 blank]; [3]-27, [1 blank]; [3]-54; [3]-26; [3]-40; wood-engraved initials, head- and tail-pieces; a very good copy in original publisher's crimson blocked cloth, gilt, title to front board within elaborate border in black and gilt, with medallions depicting: a ship; fasces; swan; harp; ouroboros; and a bust of Wagner; rear board blocked in blind; spine gilt, lower joint entirely split revealing printed waste to spine; rubbed at head and foot of spine and at corners, else good; loosely inserted programme notice for the fourth concert, somewhat dusty, with creases; scattered contemporary manuscript notes in pencil to concerts 4-6, detailing instrumentation, adding comments ('!!!!! Tremendous'), and recording the sections cut from concerts 5 and 6 in performance; notes to flyleaves detailing the programmes for the 7th and 8th concerts.
£2500

Approximately:
US $3461
€2882
Added to your basket:
Wagner Festival. Royal Albert Hall, May 1877. Selections from the German texts of Der Ring des Nibelungen, Rienzi, Tannhäuser, Der Fliegende Holländer, Lohengrin, Die Meistersinger, etc. With English versions by Dr. Hueffer, Alfred Forman, Esq., J. P. Jackson, Esq., and John Oxenford, Esq.
First edition, very rare, an attractive volume collecting the separately-issued programmes for the initial run of six concerts during the first Wagner Festival at the Royal Albert Hall in May 1877, with a general title-page. The texts are printed in German and English in parallel – the first appearance of the texts in English.

Wagner came to London in the hope of recouping some of the losses incurred by the inaugural Bayreuth Festival of 1876, which was a major financial disaster. This trip would only refresh memories of the minor humiliations endured during his 1855 visit to England (Cummings, p. 429), which he derided as the "land of the oratorio". However, thanks to the efforts of his disciples (several of whom had adopted England as their home, ending their days in places such as Hastings) Wagner had already gained some musical ground in England. One of the 'rehearsals conductors' in this programme, Edward Dannreuther (1844–1905) had been instrumental in forming the early foundations for Wagnerian taste in England. He was a member of a private musical group called the Working Men's Society, formed in 1867, and had guided its members through the score of Wagner's Tristan (ibid., p. 406). He was also the principal conductor for the London Wagner Society, whose first concert was in 1873 and was the first all-Wagner concert in London (ibid.). In addition to Dannreuther's efforts, the Prussian conductor August Manns (1825–1907) had conducted excerpts from Rienzi, Tannhäuser and Die Meistersinger at the Crystal Palace concerts in the 1860s and early 1870s. 'Manns even performed an extract from the Ring, the "Ride of the Valkyries," at a charity concert for the blind as early as 1877' (ibid., p. 406).

Another disciple already in England was August Willhelmj (1845–1908), leader of the orchestra in London as he had been in Bayreuth. It was possibly Willhelmj who first suggested the idea of a London festival; it was certainly Willhelmj who hired the dodgy agents Hodge and Essex (on whom more later). The third and most important disciple to come to London was Hans Richter (1843–1916), who conducted the Ring at Bayreuth in 1876, leading to an immediate appointment as conductor of the Vienna Hofoper. His new job put Richter in a very uncomfortable position when Wagner began calling his disciples to London, and his new employers proved to be quite as bloody-minded as 'the Master'. After threatening to cut all ties with Vienna, Wagner eventually promised the rights to a production of the Ring in Vienna in return for Richter's absence (ibid., p. 403). 'It was the beginning of a glorious English career for the young maestro, as remarkable for its longevity as for its many musical triumphs. Surely no one at that festival could have divined that this dedicated Wagner disciple would become a mainstay on England's podiums for the next three decades', including the inaugural conductorship of the London Symphony Orchestra (ibid., p. 395).

Wagner was due to conduct the first half of each concert, with Richter managing the Ring sections in the second half. During rehearsals, this arrangement was jeopardised by podium tantrums of Wagnerian proportions, no doubt caused in part by the prospect of poor ticket sales due to the continued bungling of Hodge and Essex, who were also repeatedly defaulting on the deposit of £1500. Richter was always welcomed to the podium with cheers from the frustrated orchestra, a motley crew of some two hundred musicians from England and the Continent, which only blackened Wagner's mood (ibid., pp. 411-414). It was not the first time Wagner had blown his top and been replaced by Richter during dress rehearsals – he had previously done so before a celebratory performance of Wagner's father-in-law Liszt, with the composer embarrassingly present – but crucially on this occasion the programme was all Wagner (ibid., p. 415). Richter was inadvertently seizing control, and in the end Wagner would conduct only small sections of the Festival programme.

The Festival did not by any means achieve what Wagner had hoped, i.e. making back his losses on Bayreuth: the measly profits of £700 were only assured after extending the programme from six to eight concerts (the extra nights not being featured in this programme). This necessitated making cuts to the contents of the fifth and sixth concerts – changes which are noted by a contemporary annotator here. The poor acoustics of the newly-built Royal Albert Hall and the indisposition of the Bayreuth singers necessitated programme changes, only added to Wagner's woes. The London Wagner Festival was however of enormous significance for the appreciation of Wagner in England. His welcome was not just confined to Camberwell musical societies of exiled German socialists (ibid., p. 411), but extended to the English intelligentsia: Robert Browning, G.H. Lewes and George Eliot (ibid., p. 416). Prices at the opening concert were as high as five guineas for boxes in accordance with the promise of royal attendance (ibid., p. 417), though in the end Queen Victoria never turned up. Above all, the programme gave English premieres to some of Wagner's most recent works, the best received being the significant portions of the Ring. The long-term effects of the Festival, which included a general improvement in orchestral standards, especially for brass instruments (ibid., p. 438), were due to Hans Richter, the 'rehearsals' conductor of the festival who settled in England and 'never again worked for or with Richard Wagner', even if his discipleship remained undiminished (ibid., p. 440).

A second edition contains the revised programmes for the fifth and sixth concerts, as well as the programmes of the supplementary seventh and eight concerts, held on 28 and 29 May. Of this first edition OCLC and Library Hub record copies at BL and TCD, to which we can add Royal College of Music; SMU, Texas and Cape Town have copies not specifying edition, and the BL also has a second edition; there are a few scattered holdings of individual programmes.

For a full and very detailed account see Paul Cummings, "The Pivotal Role of Hans Richter in the London Wagner Festival of 1877" in The Musical Quarterly, 98.4 (December 2015), pp. 395-447; illustrating a copy of the programme in a variant brown cloth binding.
You may also be interested in...
[EXCHANGE.]
Cours de change & d'arbitrage fait par moi Baronne Lara (?) de Narbonne a Montpellier au Pensionnat des peres des Ecoles chretiennes. Le dixhuitieme Mai mil sept cent quatre vingt trois
A lovely manuscript course of exchange and arbitrage, produced for a school run by the Lasalians in Montpellier by an alas unidentified baroness (possibly Françoise de Chaslus (1734 – 1821), wife of Jean-François, duc de Narbonne-Lara, and lady-in-waiting to Princess Marie Adélaide, although this attribution feels unlikely).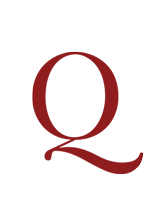 YOUTHFUL EXCURSION TO ITALY AND FRANCE [ANON.]
'Voyage en Italie et au Midi de la France 1891'.
A handsome, illustrated travel journal compiled by a Swiss student as a gift for his parents, recording his eleven-day trip in north-western Italy and south-eastern France in March and April 1891 in the company of his teacher and three schoolfellows. The author was a student at La Chatelaine boarding school in Pregny, Geneva, an exclusive establishment run by Georges Thudichum (1861-1941) for international students aged between ten and eighteen. He was accompanied on his travels by Czamanski Kitold of Taganrog, Alfred Heimann of Schweinfurt, and Georges Pardo of Venice, all under the charge of Thudichum himself.