WALLER, Edmund.
Poems, &c. written upon several Occasions, and to several Persons ... Never till now corrected and published with Approbation of the Author …
London, Printed for Henry Herringman ... 1664.
8vo., pp. [8], 120 [i.e. 201], [5], with the licence leaf but wanting the final blank; some foxing at the extremities, head of title chipping; modern panelled sheep antique.
£500

Approximately:
US $707
€572
The first authorised edition, which repudiates in its preface all of the 1645 printings ('When the Author of these verses ... returned from abroad some years since, He was troubled to find his name in print, but somewhat satisfied to see his lines so ill rendred that he might justly disown them, and say to a mistaking Printer, as one did to an ill Reciter, – Male dum recitas, incipit esse tuum …'). It includes eleven new poems not printed before.

Wing W 514; Pforzheimer 1036.
You may also be interested in...
FLORIOGRAPHY [POETRY.]
Anthology of manuscript floriographic poetry,
A collection of twenty-six apparently unpublished poems in manuscript, presented as an alphabetical acrostic. The poems express the perfection and the language of flowers – that is, the meaning embodied by each variety. Examples given here include ox-eye for patience, quince blossom for temptation, and yellow xanthiums for rudeness.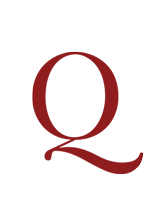 AN ACCIDENTAL DEFOE RARITY HALIFAX, George Savile, Marquis of.
Miscellanies … viz. I. Advice to a Daughter. II. The Character of a Trimmer. III. The Anatomy of an Equivalent. IV. A Letter to a Dissenter. V. Cautions for a Choice of Parliament Men. VI. A rough Draft of a new Model at Sea. VII. Maxims of State, &c.
First edition, the issue without the two rows of ornaments to the title-page, and with Q4-R3 uncancelled. Defoe's Letter to a Dissenter (first published 1688) rather than Halifax's was printed in error on leaves Q4-R3, and these leaves are cancelled in later issues (in the present copy Q4 is torn for cancellation). Halifax's actual Letter is printed on two final gatherings (leaves Q-q8).