[WALPOLE, Robert].
Some general considerations concerning the alteration and improvement of publick revenues.
London, J. Roberts, 1733.
8vo, pp. 29, [1]; half-title; modern marbled boards with title in morocco label, hilt; an excellent copy in modern marbled boards, title gilt with morocco label.
£150

Approximately:
US $196
€165
Added to your basket:
Some general considerations concerning the alteration and improvement of publick revenues.
First edition of Walpole's anonymous, persuasive defence of an excise to be levied by the government on tobacco and wines. Walpole urges calm in response to what he considers perfectly reasonable measures for the increase of public funds. Corrupt merchants were aghast at the threat of warehouse inspections, while the country gentry saw the bill as an affront to civil liberties at the hands of Walpole's centralised government. The defeat of the Tobacco Excise Bill in the Commons was 'the most serious crisis for the Walpole administration until his fall' (DNB); he was mobbed in the court of requests and his effigy was burnt by a crowd in the City. Walpole's premiership would nonetheless last eight more years following victory in the 1734 general election, but his grip on the Commons was never again as great as before the defeat of the Tobacco Bill.

Goldsmiths' 7159.
You may also be interested in...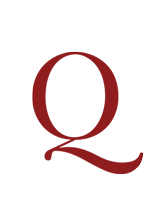 COQUEREL, Nicolas de.
Discours de la perte que les François reçoiuent en la permission d'exposer les monnoyes estrangeres. Et l'unique moyen pour empescher que les bonnes & fortes monnoyes, à fabriquer aux coins & Armes du Roy, ne piussent estre à jamais falsifiées rognées, surhaussées de prix, ny transportées hors le Royaume …
First edition, scarce, of this work on monetary policy and coinage by Nicolas de Coquerel, general de monnaies at the court of Henri IV. Coquerel begins his work with a history of human society, in order to show the centrality of money and monetary policy to the State. Arthur E. Monroe describes his plans as similar in nature to those of Bodin and Scaruffi, in this case to make all French coinage based on divisions of the 'Henrique d'or' (Monetary theory before Adam Smith, p. 93).
THE ENGLISH: BEAUTIFUL BUT FLIGHTY GÉNIE ANGLOIS (LE),
ou histoire abrégée des revolutions fréquentes de la Grande-Bretagne; par un esprit desintéressé.
First and only edition of this curious children's history of England in French, up to the death of Queen Anne in 1714.