WALRAS, Léon.
Études d'économie sociale (Théorie de la Répartition de la Richesse sociale).
Lausanne and Paris, Rouge and Pichon & Durand-Auzias, 1936.
8vo, pp. viii, [2], 488; with a portrait of the author and three plates; a very good copy, uncut and unopened in plain paper wrappers, small chip to foot of spine.
£100

Approximately:
US $130
€110
Added to your basket:
Études d'économie sociale (Théorie de la Répartition de la Richesse sociale).
This, the second, definitive edition differs from the first (1896) in containing the 'Souvenirs du Congrès de Lausanne'. The congress on taxation in Lausanne in 1860, at which Walras read a paper, was a climacteric in his career. In the audience was Louis Ruchonnet, who later became chief of the department of education of the Canton de Vaud and, in 1870, founded a chair of political economy at the faculty of law of the University of Lausanne which he offered to Walras. Though students of law were hardly accessible to innovations in mathematical economics, Walras found in Lausanne the peace and security that enabled him to produce his most important work.

Walker 213. For the first edition, see Einaudi 5970.
You may also be interested in...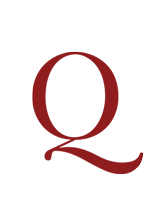 SHIP MONEY AND THE GREAT SEAL PRYNNE, William.
An humble remonstrance against the tax of ship-money lately imposed: laying open the illegality, injustice, abuses, and inconveniences thereof. Written by William Prynne during his imprisonment in the Tower of London, to free his country from that heavy tax; and then communicated to some special friends in writing. Since that printed without his privity, by an imperfect copy, an. 1641, so full of non-sense errors, and mistakes almost in every line, as makes it altogether useless, yea ridiculous: but now set out by a true copy, agreeing with the original; to right the author, and promote the publique good. Together with some briefe observations touching the Great Seale of England.
First authorised edition, after the 'nonsensical, useless, yea ridiculous' printing of 1641, of this polemic against the ship tax imposed by Charles II in 1634, by the prolific puritan pamphleteer, lawyer, and later Bath MP William Prynne (c.1600-1669), composed while confined to the Tower of London, and smuggled out by a friendly gaoler. This is accompanied by an example of his antiquarian interests, which, though mentioned on the title, in fact appeared later in the year and is often not present. The opening of the great seale of England describes the history of the Great Seal, its importance in guaranteeing state documents, and the role of the Lord Chancellor as keeper of the seal.

ESTC: R212529 and R234376; this is the variant noted by OCLC with the B quire signed "F", designed to be bound with the first work.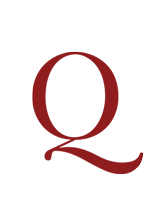 POULLAIN, Henri.
Traictés des monnoyes, pour un Conseiller d'Estat.
Rare first edition of this monetary tract, a collection of reports on money presented by Poullain, advisor at the Cour des Comptes, to Sully. A new edition with different content was published in 1709.