WALRAS, Marie Esprit Léon.
Études d'économie sociale (Théorie de la répartition de la richesse sociale).
Lausanne and Paris, F. Rouge and F. Pichon, 1896.
8vo, pp. viii, 464; with 3 diagrams, one folding; very occasional pencil marginalia, edges lightly browned, else a very good copy, resewn and recased into the original printed paper wrappers, (backed), spine repaired.
£2750

Approximately:
US $3865
€3146
First edition of one of Walras's major contributions to his economico-social doctrine, based on lectures which he held at the University of Lausanne during the years of 1870 through 1892. 'As far as pure theory is concerned, Walras is in my opinion the greatest of all economists' (Schumpeter in Blaug, Great economists before Keynes, p. 264).

The congress on taxation in Lausanne in 1860, at which Walras read a paper, was a climacteric in his career. In the audience was Louis Ruchonnet, who later became chief of the department of education of the Canton de Vaud and, in 1870, founded a chair of political economy at the faculty of law of the University of Lausanne, which he offered to Walras. Walras found in Lausanne the peace and security that enabled him to produce his most important work.

In this work, as well as in his Études d'économie politique appliquée (1898), Walras's main interest in pure theory (which he had earlier presented in Éléments d'économie politique pure, 1874–77), shifted to issues of applied economics and social economics which actually was a revival of the activity he began when he was young.

Einaudi 5970; Masui, 537; Mattioli 3800; Walker 183.
You may also be interested in...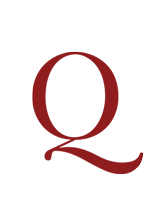 VENUSTI, Antonio Maria.
Compendio utilissimo di quelle cose, le quali a nobili e christiani mercanti appartengono.
First edition, containing Discorso d'intorno alla Mercantia and Trattato del Cambio di Lione o di Bisenzone and Trattato de' Cambi, and including the Italian translation of Saravia de la Calle's Institutione de' Mercanti.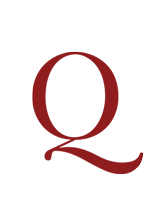 [MIRABEAU, Victor de Riquetti, Marquis de].
Élémens de la Philosophie rurale.
First edition. The Élémens is a slightly abridged version of the Philosophie rurale (1763), 'the first of the four text-books of physiocrat orthodoxy' (Schumpeter, p. 225). Linguet's Théorie des loix civiles had appeared shortly before this work, and in the Discours préliminaire, Mirabeau presents the basic principles of economic science which, he says, will defeat those put forward by Linguet.