WITH LETTERS FROM JOHN DONNE
WALTON, Izaak.
The Life of Mr. George Herbert … To which are added some Letters written by Mr. George Herbert, at his being in Cambridge: with Others to his Mother the Lady Magdalen Herbert: written by John Donne …
London: Printed by Tho: Newcomb, for Rich: Marriott, sold by most Booksellers. 1670.
8vo., pp. 146, [2], with an engraved portrait of Herbert (A1v); the title-page is a cancel on a stub; a very good copy in early nineteenth century polished calf by Charles Smith (rebacked) for George Daniel, with his purchase note ('Bought of Thorpe 1843') and a few other inscriptions ('exquisite impression of the portrait' etc), traces of old booklabels removed from endpapers.
£950

Approximately:
US $1255
€1064
First edition, second issue, with a cancel title-page adding mention of the Letters. There are four letters from Donne, one including a sonnet, and a poem at the end by Crashaw. The life, 'a tissue of paraphrase and quotation, more Herbert than Walton' (Oxford DNB), would also appear later in the year in the first collection of Walton's Lives, along with those of Donne, Wotton and Hooker.

Daniel (1789-1864) was a writer and collector of English literature and drama (he owned all four Shakespeare folios and a number of quartos), whose library was sold over ten days in 1864, the books fetching over £14,000. This was lot 1730. Daniel noted that this Life was 'an uncommon book', and it is still so.

Wing W 669; Keynes, Donne, 60; Pforzheimer 1055.
You may also be interested in...
[BEER, Johann Christoph.]
Kurtzer Entwurff dess Lebens der Könige in Engelland von der Zeit an als die Sachsen und Angeln sich derselben Insul bemächtiget biss auf die jetzige Regierung. Mit schönen Kupffer-Figuren und Conterfäiten der Könige gezieret.
Second, corrected and improved, edition (first 1671) of this attractive German survey of English kings and queens. After describing the rulers in the seven Anglo-Saxon kingdoms of England (Wessex, Sussex, Essex, Kent, East Anglia, Northumbria, and Mercia), Beer discusses the kings from Egbert to Harold II before devoting the remainder of his work to monarchs from William the Conqueror to Charles II, who are depicted on the accompanying plates together with their escutcheons and the dates of their reigns. Important epithets are given, such as 'Bellus Clericus' (Beauclerc) for Henry I, and 'Cor Leonis' (Lionheart) for Richard I, shown with a lion at his feet and a bolt in his shoulder. Beer (1638-1712) was something of an expert on European monarchs, also publishing works on the rulers of Austria, Hungary, Spain, Denmark, and Sweden.
 
BL German 1601-1700, B613; VD17 23:312763A. COPAC shows copies at the British Library and Oxford only.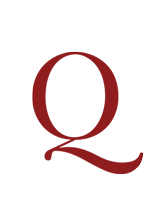 PSEUDO-HEGESIPPUS.
De rebus a Iudaeoru[m] principibus in obsidione fortiter gestis, deq[ue] excidio Hierosolymorum, aliarumq[ue] ciuitatum adice[n]tium, libri V diuo Ambrosio Mediolanensi episcopo interprete. Eiusdem Anacephaleosis fini operis adiecta est.
An early edition of this popular Latin account of the Jewish War of 66-73 AD, with a dedication by Philipp Melanchthon. The text borrows heavily from the Jewish War and Jewish Antiquities of the first-century Jewish historian Josephus, and is attributed in extant manuscripts either to Hegesippus – a possible corruption of Iosippus – or to Ambrose of Milan. Its composition is usually dated to the late fourth century: book 2 contains an allusion to the conquest of Britain by Theodosius c. 370 AD. The text is followed by the Pseudo-Ambrosian work Anacephaleosis, a Carolingian treatise on the destruction of Jerusalem, and the volume ends with tables of concordance between Hegesippus and Josephus's works.