WITH LETTERS FROM JOHN DONNE
WALTON, Izaak.
The Life of Mr. George Herbert … To which are added some Letters written by Mr. George Herbert, at his being in Cambridge: with Others to his Mother the Lady Magdalen Herbert: written by John Donne …
London: Printed by Tho: Newcomb, for Rich: Marriott, sold by most Booksellers. 1670.
8vo., pp. 146, [2], with an engraved portrait of Herbert (A1v); the title-page is a cancel on a stub; a very good copy in early nineteenth century polished calf by Charles Smith (rebacked) for George Daniel, with his purchase note ('Bought of Thorpe 1843') and a few other inscriptions ('exquisite impression of the portrait' etc), traces of old booklabels removed from endpapers.
£950

Approximately:
US $1260
€1081
First edition, second issue, with a cancel title-page adding mention of the Letters. There are four letters from Donne, one including a sonnet, and a poem at the end by Crashaw. The life, 'a tissue of paraphrase and quotation, more Herbert than Walton' (Oxford DNB), would also appear later in the year in the first collection of Walton's Lives, along with those of Donne, Wotton and Hooker.

Daniel (1789-1864) was a writer and collector of English literature and drama (he owned all four Shakespeare folios and a number of quartos), whose library was sold over ten days in 1864, the books fetching over £14,000. This was lot 1730. Daniel noted that this Life was 'an uncommon book', and it is still so.

Wing W 669; Keynes, Donne, 60; Pforzheimer 1055.
You may also be interested in...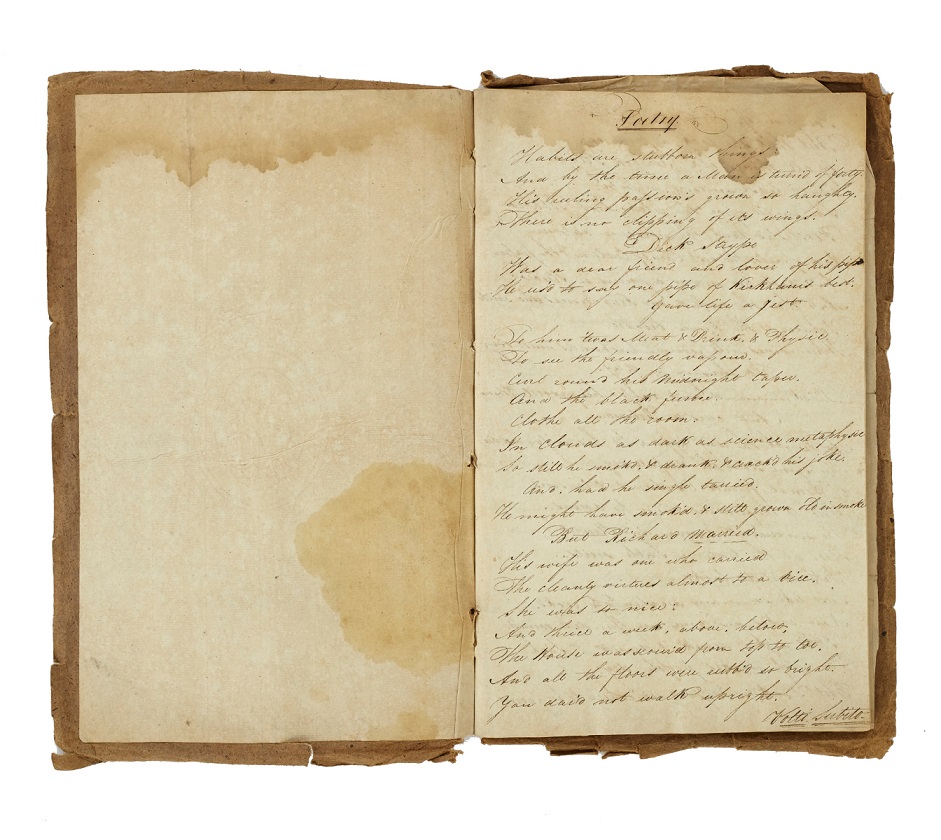 [COMMONPLACE BOOK.]
A manuscript collection of poems and epitaphs.
An attractive but anonymous commonplace book collecting poems (some possibly original), epitaphs (mostly with a Yorkshire origin), and popular ballads, with a possibly original poem inserted on a loose leaf.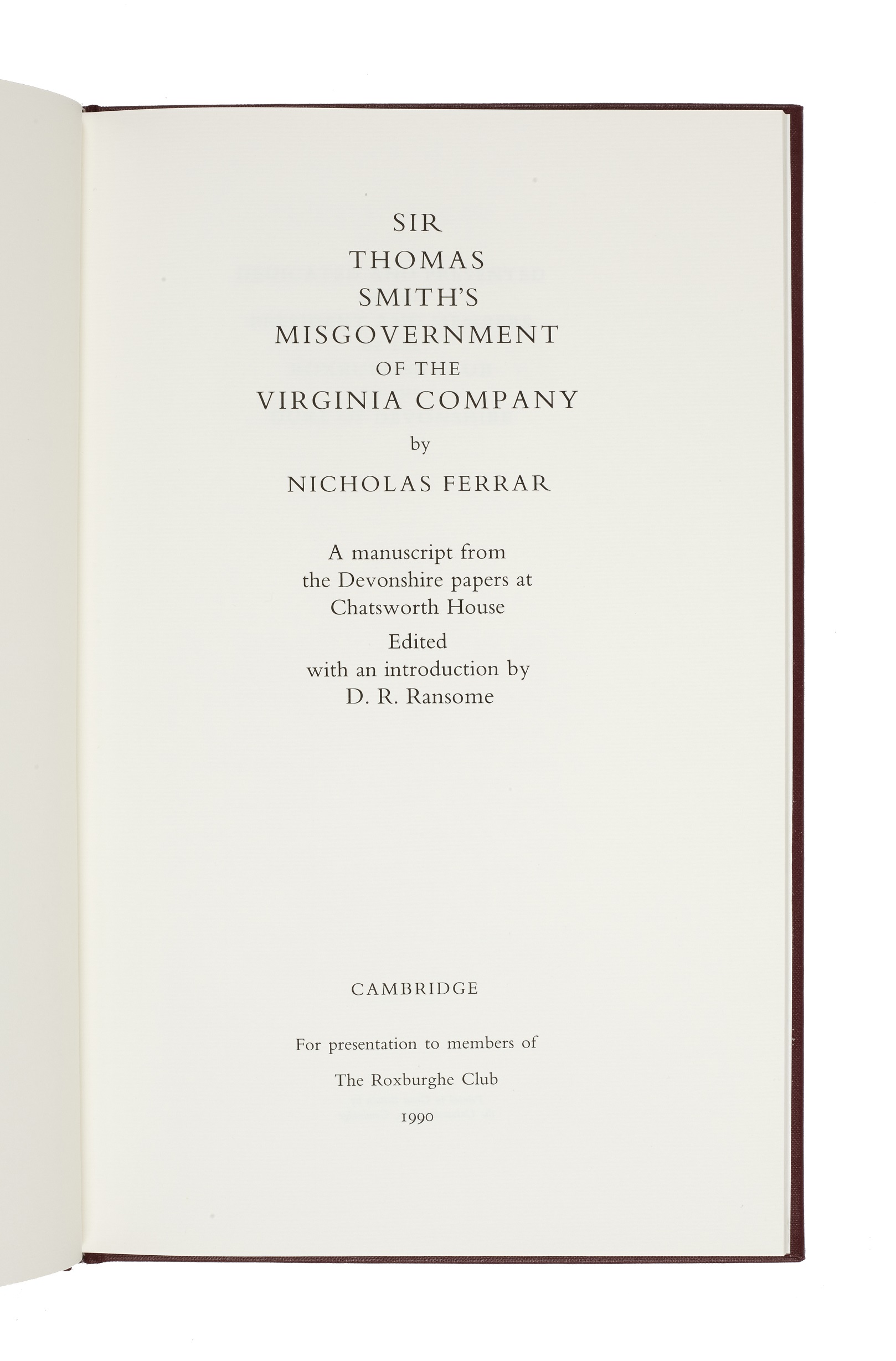 FERRAR, Nicholas.
Sir Thomas Smith's Misgovernment of the Virginia Company by Nicholas Ferrar. A manuscript from the Devonshire papers at Chatsworth House. Edited with an introduction by D. R. Ransome.
Ferrar's text is a crucial document in the history of the Virginia Company and its colony. It reveals the intense animosity which destroyed the Company and is a vivid, powerful and one-sided denunciation of the maladministration that had brought the Company down. It is also something more – a vital document of the first English colony to be permanently established in the New World. The document is printed here in full facsimile, together with a diplomatic transcription and introduction by David Ransome, a distinguished historian of early America.