[WARING, Edward Scott].
Analyses of new works of voyages and travels lately published in London.
[London], N.p., [c.1807].
8vo, pp. 64; an excellent copy in contemporary paper wrappers with an onionskin jacket.
£50

Approximately:
US $69
€56
A contemporary review of Waring's Tour to Sheeraz with extensive excerpts.
You may also be interested in...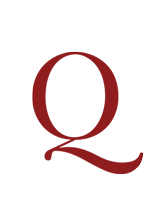 [ESZTERGOM, Siege of.]
Kurtzer Bericht von der eroberten Stadt und Vestung Graan, sambt denen Accords-Puncten welche nach 4 tägiger Belägerung, den 27 Octobr. geschlossen worden. Anbey auch ein Extract-Schreiben vom Herzog von Lothringen an Ihre Käys. Mäytt. de dato Graan vom 28 Octobris 1683.
A rare newsletter relating the siege of Esztergom (Gran), the old primatial see of Hungary which had been in Turkish hands since 1605. 'The Turkish grand vizir Kara Mustafa Pasha had failed in dismal fashion in the unforgettable siege of Vienna (from 14 July to 12 September 1683), the Ottoman disaster of the century. In their retreat the Turks were badly defeated on 9 October at Parkány (Štúrovo), and after a brief seige they had to give up Esztergom . . . . Several thousand Turks had perished at Parkány, but the Turks surrendered Esztergom (on 26 October) with hardly any loss of life which was, nevertheless, another serious setback for Kara Mustafa, whose future now looked dim. And indeed it was. He was strangled at Belgrade on 25 December by order of Sultan Mehmed IV' (K. M. Setton, Venice, Austria and the Turks in the seventeenth century p. 271). The newsletter contains an extract from a letter purportedly written at Esztergom on 28 October by the imperialist commander Charles of Lorraine.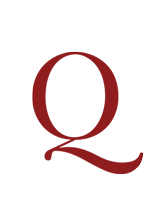 FRASER, James Baillie.
A winter's journey (Tatar) from Constantinople to Tehran; with travels through various parts of Persia, &c.
First edition. A classic tale of the Great Game, presented as an epistolary travelogue. Alarmed by Russian manoeuvring in Central Asia, the Foreign Office despatched Fraser to Tehran. From there, he made his way to Tabriz. These volumes do not describe his return journey, but his ten-thousand mile expedition across Europe and the Near East is meat enough for a single edition. It opens with the eager Fraser, loosed from Pall Mall, making his way across Europe, and closes with his exhausted arrival upon the doorstep of the British consul at Tabriz. In the pages between, he addresses the state of the Persian kingdom, and its nobles, the inclemency of the weather, the unreliable nature of his Tatar, and the perfidious Potemkin taxation policies enacted by Russia along her borders with Persia. Concise, but not clipped, Fraser's letters provide a wealth of detail, and stories of postmasters, peasants, and princelings alike.