WATSON, Robert Grant.
A history of Persia from the beginning of the nineteenth century to the year 1858, with a review of the principal events that led to the establishment of the Kajar dynasty.
London, Smith, Elder and Co., 1866.
8vo, pp. xii, 459, [1]; a very good copy in the publisher's maroon cloth, gilt title to spine; a little shaken, with some slight wear to the edges, corners a bit rubbed.
£560

Approximately:
US $792
€641
First edition. Watson, a British diplomat, writes to provide an account of the first half of the nineteenth century in Persia. Relying, as he notes, on both Persian and European accounts, he sketches the circumstances of the Qajar rise to rule in the eighteenth century, and the tumultuous events of Persian affairs foreign and domestic between 1800 and 1858. From the first Anglo-Persian War at the end of the 1850s to the ill-starred mission of the French general Gardane in 1807, Watson charts the ebb and flow of Persia's entanglements with European powers, as well as her internal ructions. Undeniably written from a British perspective, with Persian politics assessed in light of the prevailing British interest, Watson's history remains a thorough combination of military and diplomatic history, and handles a particularly turbulent period in Persia neatly. From year to year the alliances and treaties binding Persia, Russia, and the European powers were subject to upset, and that Watson has so efficiently presented these back-and-forths is a mercy. In any event, his Persia addressed the lack of a modern Persian history in the literature of the day, one that must have been all the more noticeable for Britain's increasing involvement in Central Asia and the Near East.

Wilson, p. 241.
You may also be interested in...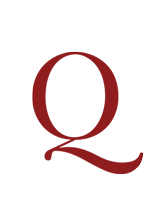 PSEUDO-HEGESIPPUS.
De rebus a Iudaeoru[m] principibus in obsidione fortiter gestis, deq[ue] excidio Hierosolymorum, aliarumq[ue] ciuitatum adice[n]tium, libri V diuo Ambrosio Mediolanensi episcopo interprete. Eiusdem Anacephaleosis fini operis adiecta est.
An early edition of this popular Latin account of the Jewish War of 66-73 AD, with a dedication by Philipp Melanchthon. The text borrows heavily from the Jewish War and Jewish Antiquities of the first-century Jewish historian Josephus, and is attributed in extant manuscripts either to Hegesippus – a possible corruption of Iosippus – or to Ambrose of Milan. Its composition is usually dated to the late fourth century: book 2 contains an allusion to the conquest of Britain by Theodosius c. 370 AD. The text is followed by the Pseudo-Ambrosian work Anacephaleosis, a Carolingian treatise on the destruction of Jerusalem, and the volume ends with tables of concordance between Hegesippus and Josephus's works.
[BEER, Johann Christoph.]
Kurtzer Entwurff dess Lebens der Könige in Engelland von der Zeit an als die Sachsen und Angeln sich derselben Insul bemächtiget biss auf die jetzige Regierung. Mit schönen Kupffer-Figuren und Conterfäiten der Könige gezieret.
Second, corrected and improved, edition (first 1671) of this attractive German survey of English kings and queens. After describing the rulers in the seven Anglo-Saxon kingdoms of England (Wessex, Sussex, Essex, Kent, East Anglia, Northumbria, and Mercia), Beer discusses the kings from Egbert to Harold II before devoting the remainder of his work to monarchs from William the Conqueror to Charles II, who are depicted on the accompanying plates together with their escutcheons and the dates of their reigns. Important epithets are given, such as 'Bellus Clericus' (Beauclerc) for Henry I, and 'Cor Leonis' (Lionheart) for Richard I, shown with a lion at his feet and a bolt in his shoulder. Beer (1638-1712) was something of an expert on European monarchs, also publishing works on the rulers of Austria, Hungary, Spain, Denmark, and Sweden.
 
BL German 1601-1700, B613; VD17 23:312763A. COPAC shows copies at the British Library and Oxford only.