HANDEL, FIELDING, ETC.
[WATTS, John].
The Musical Miscellany; being a Collection of choice Songs [and lyrick Poems], set to the Violin and Flute [or With the Basses to each Tune, and transpos'd for the Flute], by the most eminent Masters ...
London: Printed by and for John Watts … 1729 [–1731]
Six vols., 8vo., each with an engraved frontispiece (two designs, repeated alternately), and woodcut head- and tailpieces; title-pages printed in red and black; wood-cut music throughout; a superb, fresh and large copy in pale calf, gilt, by Zaehnsdorf, top edge gilt, lower edge untrimmed.
£3850

Approximately:
US $5052
€4306
First edition of an influential collection of over 450 songs and ballads, published in the years of the brief flowering of English ballad opera subsequent to The Beggar's Opera (1728). For each song, Watts prints the melody (and from volume III on a bass continuo), the lyrics, and a flute or violin setting. The Musical Miscellany includes the first printing of two songs attributed to Handel: 'Dull Bus'ness hence' and 'As on a Sunshine Summer's Day', and, in volume VI, an early contribution by Fielding: 'A dialogue between a Beau's Head and his Heels', as well as songs by Gay, Prior, Pope, Theobald, and settings by Handel, Daniel Purcell, Pepusch, Galliard etc.

The music was printed from woodcuts rather than copperplates, unusual by this date but particularly useful for Watts, as it allowed him to set lyrics within the music, and to re-use the musical settings (perhaps with different lyrics) in his publication of ballad operas. Watts was responsible for the printing of almost all the ballad operas with music in the late 1720s and 1730s. Many used song settings that first appeared here, and the choice of songs used in these operas was often heavily influenced by whether Watts had woodcuts of the music.

BUCEM II, 719.
You may also be interested in...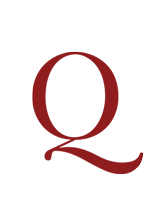 PAPWORTH, John.
Select views of London; with historical and descriptive sketches of some of the most interesting of its public buildings.
First edition of this guide to the finest historical buildings and house interiors of London, compiling Papworth's contributions to Ackermann's monthly periodical, 'The Repository of the Arts, Literature, Commerce, Manufactures, Fashions and Politics,' for the first time.  Each of the 76 plates is accompanied by a brief history of the locality. Beginning with St. James's Palace, Papworth perambulates around the squares of West London, taking in the Inns of Court, galleries, museums and gentlemen's clubs before heading east to the City churches, the Bank of England, and Newgate prison.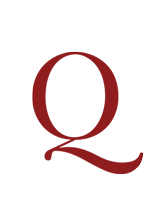 PRESERVING LIBRARIES IN THE CIVIL WAR [LIBRARIANSHIP].
An Ordinance by the Lords and Commons assembled in Parliament, for the Preservation and Keeping together for publique Use, such Books, Evidenees [sic], Records and Writings sequestred or taken by Distresse or otherwise, as are fit to be so Preserved. 18 Novemb. 1643 ...
First edition, an important document for the preservation of libraries and archives in the Civil War. It deplores as 'prejudiciall to the publique' any 'dispersing by sale or otherwise' of books seized by the parliamentary Committees for Sequestration or Distresses, whether 'Manuscripts or written Bookes, proceedings of Courts, evidences of Lands ...' or 'whole Libraries, and choice Collections of printed Bookes'.