HANDEL, FIELDING, ETC.
[WATTS, John].
The Musical Miscellany; being a Collection of choice Songs [and lyrick Poems], set to the Violin and Flute [or With the Basses to each Tune, and transpos'd for the Flute], by the most eminent Masters ...
London: Printed by and for John Watts … 1729 [–1731]
Six vols., 8vo., each with an engraved frontispiece (two designs, repeated alternately), and woodcut head- and tailpieces; title-pages printed in red and black; wood-cut music throughout; a superb, fresh and large copy in pale calf, gilt, by Zaehnsdorf, top edge gilt, lower edge untrimmed.
£3850

Approximately:
US $5388
€4366
First edition of an influential collection of over 450 songs and ballads, published in the years of the brief flowering of English ballad opera subsequent to The Beggar's Opera (1728). For each song, Watts prints the melody (and from volume III on a bass continuo), the lyrics, and a flute or violin setting. The Musical Miscellany includes the first printing of two songs attributed to Handel: 'Dull Bus'ness hence' and 'As on a Sunshine Summer's Day', and, in volume VI, an early contribution by Fielding: 'A dialogue between a Beau's Head and his Heels', as well as songs by Gay, Prior, Pope, Theobald, and settings by Handel, Daniel Purcell, Pepusch, Galliard etc.

The music was printed from woodcuts rather than copperplates, unusual by this date but particularly useful for Watts, as it allowed him to set lyrics within the music, and to re-use the musical settings (perhaps with different lyrics) in his publication of ballad operas. Watts was responsible for the printing of almost all the ballad operas with music in the late 1720s and 1730s. Many used song settings that first appeared here, and the choice of songs used in these operas was often heavily influenced by whether Watts had woodcuts of the music.

BUCEM II, 719.
You may also be interested in...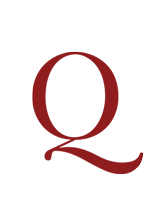 GASSER, Simon Peter.
Einleitung zu den Oeconomischen Politischen und Cameral-Wissenschaften, worrinen für dieses mal die Oeconomico-Cameralia von den Domainen- oder Cammer- auch andern Gütern, deren Administration und Anschlägen, so wol des Ackerbaues als anderer Pertinentien halber, samt den Regalien angezeiget und erläutert werden. Nebst einem Vorbericht von der Fundation der neuen œconomischen Profession, und des Allerdurchlautigsten Stifters eigentlichen allergnädigsten Absicht.
First edition. Simon Peter Gasser (1676–1745) was appointed by Friedrich Wilhelm I to the first chair of economy to be founded in Prussia, at the University of Halle in 1727, where Gasser had until then been a lecturer in law. The present work, an introduction to the science of cameralism, and dedicated to his patron, the king – 'great Œconomus, and still greater soldier' – is his only work of the kind (he published numerous books in Latin on law). It represents an important landmark of cameralism, above all for its commentary on the king's desire to promote that science as a professional discipline in the universities, as signified by the new chair at Halle. See A. W. Small, The Cameralists, pp. 206–221; Palgrave II, 187; Roscher, Geschichte der Nationale-Oekonomik, pp. 371–6.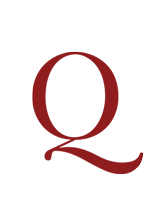 WITH A FAIRY TALE BY SAMUEL JOHNSON WILLIAMS, Anna.
Miscellanies in Prose and Verse …
First edition, scarce, of the blind poet Anna Williams's Miscellanies, bound with the first edition of a volume of fifty Latin poems by Samuel Bishop.