WEBER, Karl Maria Friedrich Ernst von.
Hinterlassene Schriften … Erster Band [Tonkünstlers Leben, eine Arabeske], Zweiter Band, Dritter und letzter Band. [Edited by Theodor Hell, pseudonym for Carl Gottfried Theodor Winkler].
Dresden and Leipzig, Arnold, 1828.
3 vols. in one, 8vo, pp. [2], lxxx, 120; [2], iv, 195; [2], xliv, 172; some light spotting on pp. 85–106 of the first volume; a very good copy in German contemporary cloth, spine gilt, head of spine a little worn and foot slightly torn.
£950

Approximately:
US $1329
€1077
First edition of Weber's work as novelist, critic, and music journalist; a second edition was published in 1850. The achievements Weber made in his short life (he died aged 39) tend to be overshadowed by the success of Der Freischütz (1821). But 'to view Weber's accomplishments primarily through the prism of Der Freischütz obscures the ways in which his career reflected various cultural and social cross-currents in the German-speaking world of his day … Weber learnt at a tender age the power of the press, and throughout his life he took up the pen for a variety of practical and idealistic reasons: as a source of income, to promote his own artistic activities and those of his own associates, to raise the level of critical discourse about music, to educate largely bourgeois audiences to an appreciation of "the good" and on occasion to express poetic urges' (New Grove).

The present collection, edited by Weber's friend Theodor Hell, who provides two long prefaces, draws together the composer's work as novelist, critic, and music journalist. Volume I is taken up by Weber's novel Tonkünstlers Leben. Heavily autobiographical, it was conceived as 'a forum for discussion of social and aesthetic issues in modern music and opera' (ibid.), but remained unfinished at his death. The other volumes contain criticism and reviews, with much of interest about performers, performances, and cultural life in Germany and Prague in the years 1809–21, including his 'important review' (ibid.) of Hoffmann's Undine, Berlin, 1817. The final volume ends with a list of Weber's compositions, in chronological order, some of the latter works with music incipits.

'Weber's writings deal with a number of crucial issues in early 19th-century music, such as the relationships between artist and society (particularly the problems of the touring virtuoso), the function and nature of criticism, and new developments in instrument construction. His numerous writings on opera, based on extensive knowledge of repertory and years of experience in the theatre, are of exceptional interest' (New Grove).

Goedeke IX, 310, 3.
You may also be interested in...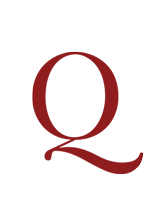 STORM, Theodor.
Waldwinkel. Pole Poppenspäler. Novellen …
First edition in book form. Nearly all Storm's novellas from the mid-1860s onwards were first published in monthly and quarterly magazines before appearing in book form. Both stories included here first came out in 1874, Waldwinkel in the exclusive Deutsche Rundschau, Pole Poppenspäler in the new Leipzig monthly Deutsche Jugend.
KAFKA, Franz.
Ein Landarzt. Kleine Erzählungen.
First edition of this collection, including not only the title story and Ein Brudermord, but also Auf der Galerie, Vor dem Gesetz, Eine kaiserliche Botschaft, Ein Bericht für eine Akademie and eight other stories.