HEBREW PROVERBS, EDITED BY A CONVERTED JEW
WEIDNER, Paul.
Sententiae Hebraicae ad vitae institutionem perutiles breviter explicatae, et praeclarissimis dictis tam sacrarum quam aliarum scripturarum illustratae.
Vienna, Michael Zimmermann, 1563.
4to, ff. [112], text in Latin, German and Hebrew, with a large woodcut portrait of the author on verso of title, signed 'D H' in monogram; foliation and a few marginal notes in a contemporary hand; marginal worm-track in a few leaves, not affecting text, but a very good copy in modern boards.
£2600

Approximately:
US $3596
€3012
Added to your basket:
Sententiae Hebraicae ad vitae institutionem perutiles breviter explicatae, et praeclarissimis dictis tam sacrarum quam aliarum scripturarum illustratae.
First edition; very rare. A collection of Hebrew proverbs 'very useful for the regulation of life', with accompanying translation and commentary in Latin and German.

Paul Weidner (c. 1525–1585), was born in Udine, Italy, as Asher Judah b. Nathan Ashkenazi (the physician and diplomat Solomon Ashkenazi was his brother). 'He studied medicine at Padua and was invited by the estates of Carinthia to practice there, in a province where Jews were not allowed to reside. After a period of spiritual struggle he embraced Christianity in Vienna in 1558. His first book, Loca praecipua fidei christianae (1559), was an attempt to persuade the Jews of the truth of Christianity; the work showed his mastery of Hebrew and Christian sources. Weidner enjoyed the substantial patronage of the Austrian emperors, whom he served as physician. On March 13, 1560, Ferdinand I, after repeatedly postponing the expulsion of Bohemian Jewry, ordered all its Hebrew books to be brought to Vienna; they were checked by Weidner, who found no fault in them and had them returned. A year later the Jews of Prague were forced to listen to a series of conversionary sermons preached by him. Weidner's last published work was Sententiae Hebraicae (1563), a collection of proverbs, mainly from Pirkei Avot, in Hebrew, German, and Latin. After his conversion he was accepted by the University of Vienna, where he became dean of the faculty of medicine six times and thrice rector of the university. The title 'von Billerburg' was granted him in 1582' (Jewish Virtual Library).

Mayer I 76, no, 353; VD16 W 1480. Not in the British Library. Jisc records one copy only (Bodleian); OCLC records three copies in the US (Hebrew Union College, New York Public Library, and Ohio State).
You may also be interested in...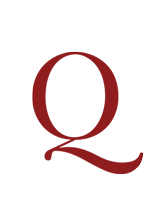 CAESAR, Caius Julius.
Rerum gestarum commentarii XIV … omnia collatis antiquis manuscriptis exemplaribus, quae passim in Italia, Gallia, & Germania invenire potuimus, docte, accurate, & emendate restituta, prout proxima pagina indicator, Eutropii epitome belli gallici ex Suetonii Tranquilli monumentis, quae desiderantur, cum doctiss. annotationibus.
First Strada edition of Caesar's Commentaries, with woodcut illustrations, annotated by the Feuillants against François Hotman. Prepared by the humanist scholar Jacopo Strada (1507 – 1588), Rab's edition prints Caesar's Commentaries with Aulus Hirtius's additions, Eutropius's epitome of Suetonius, and commentaries by Hotman, Aldus, and others. The fine series of unattributed woodcuts shows plans and views of battles, fortifications, and cities.
The present copy is from the library of the Convent of the Feuillants at Paris, established by Henri III in 1587. An austere order formed from the Cistercian reform movement of the 1570s, the Feuillants evidently disapproved of the Protestant François Hotman (1524 – 1590), striking through each appearance of his name. The celebrated monastic library, comprising some 24,000 volumes including fine manuscripts and a collection of heterodox work, was dispersed at the Revolution when the order was suppressed, though a mid-eighteenth-century catalogue survives at the Bibliothèque Mazarine.
USTC 617613; VD16 C47; Adams C61.
GIACOMETTI'S HEADS [GIACOMETTI, Alberto (illustrator).] BATAILLE, Georges.
Histoire de rats (journal de Dianus) avec trois eaux-fortes d'Alberto Giacometti.
First edition, limited to 200 copies, this numbered 97 of 160 copies on papier vélin teinté de Rives, with three original etchings by Alberto Giacometti.