HEBREW PROVERBS, EDITED BY A CONVERTED JEW
WEIDNER, Paul.
Sententiae Hebraicae ad vitae institutionem perutiles breviter explicatae, et praeclarissimis dictis tam sacrarum quam aliarum scripturarum illustratae.
Vienna, Michael Zimmermann, 1563.
4to, ff. [112], text in Latin, German and Hebrew, with a large woodcut portrait of the author on verso of title, signed 'D H' in monogram; foliation and a few marginal notes in a contemporary hand; marginal worm-track in a few leaves, not affecting text, but a very good copy in modern boards.
£2600

Approximately:
US $3442
€3042
Added to your basket:
Sententiae Hebraicae ad vitae institutionem perutiles breviter explicatae, et praeclarissimis dictis tam sacrarum quam aliarum scripturarum illustratae.
First edition; very rare. A collection of Hebrew proverbs 'very useful for the regulation of life', with accompanying translation and commentary in Latin and German.

Paul Weidner (c. 1525–1585), was born in Udine, Italy, as Asher Judah b. Nathan Ashkenazi (the physician and diplomat Solomon Ashkenazi was his brother). 'He studied medicine at Padua and was invited by the estates of Carinthia to practice there, in a province where Jews were not allowed to reside. After a period of spiritual struggle he embraced Christianity in Vienna in 1558. His first book, Loca praecipua fidei christianae (1559), was an attempt to persuade the Jews of the truth of Christianity; the work showed his mastery of Hebrew and Christian sources. Weidner enjoyed the substantial patronage of the Austrian emperors, whom he served as physician. On March 13, 1560, Ferdinand I, after repeatedly postponing the expulsion of Bohemian Jewry, ordered all its Hebrew books to be brought to Vienna; they were checked by Weidner, who found no fault in them and had them returned. A year later the Jews of Prague were forced to listen to a series of conversionary sermons preached by him. Weidner's last published work was Sententiae Hebraicae (1563), a collection of proverbs, mainly from Pirkei Avot, in Hebrew, German, and Latin. After his conversion he was accepted by the University of Vienna, where he became dean of the faculty of medicine six times and thrice rector of the university. The title 'von Billerburg' was granted him in 1582' (Jewish Virtual Library).

Mayer I 76, no, 353; VD16 W 1480. Not in the British Library. Jisc records one copy only (Bodleian); OCLC records three copies in the US (Hebrew Union College, New York Public Library, and Ohio State).
You may also be interested in...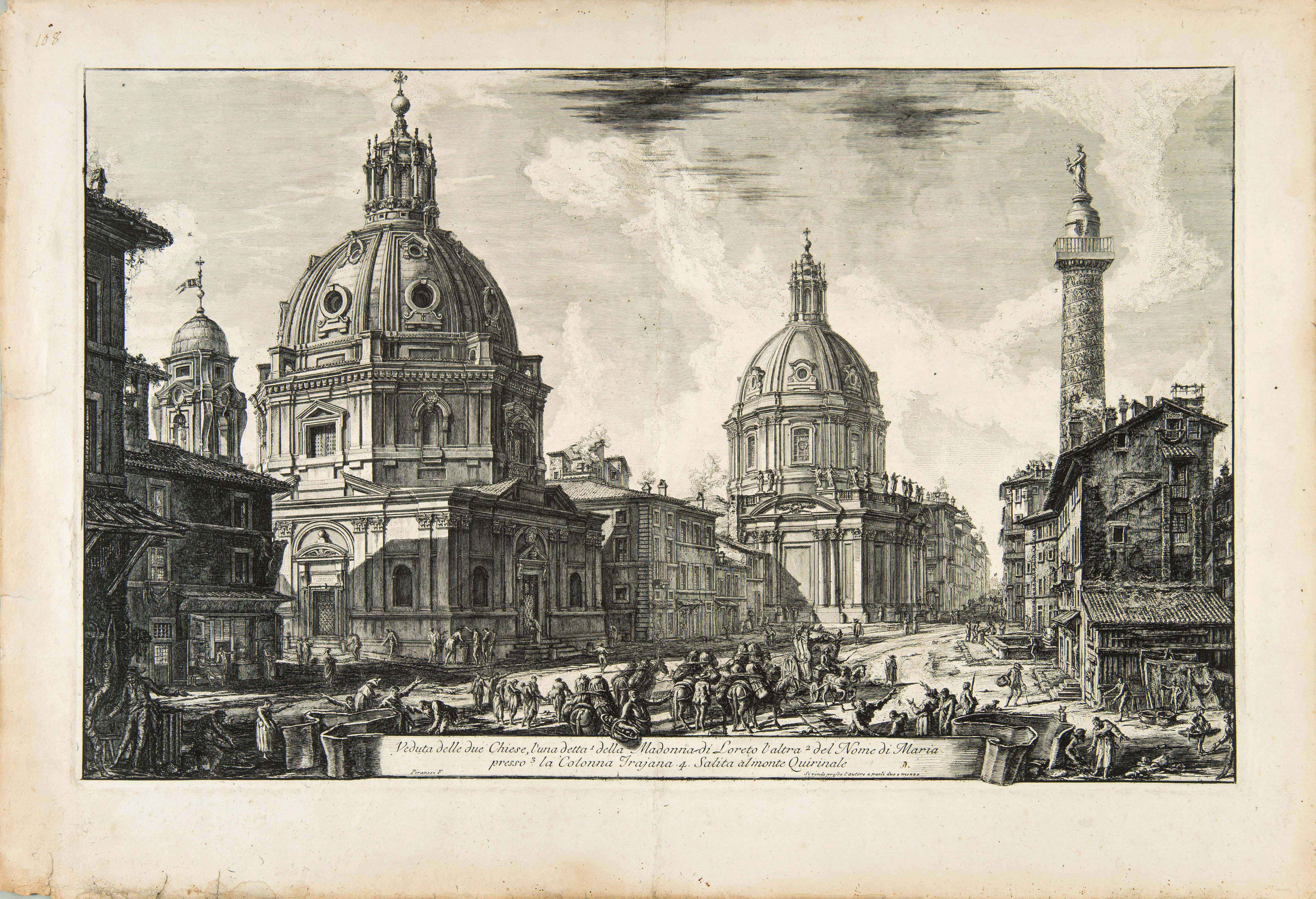 PIRANESI, Giovanni Battista.
Veduta delle due Chiese, l'una detta della Madonna di Loreto l'altra del Nome di Maria presso la Colonna Trajana. Salita al monte Quirinale.
A marvellous view of Rome by Piranesi, from an original edition printed in Rome, bearing the price ('a paoli due e mezzo'), with wide margins and the 'double encircled fleur-de-lys' watermark.
THE BESTSELLER OF THE GERMAN ENLIGHTENMENTWITH A SATIRE OF THE BOOK TRADE NICOLAI, [Christoph] Friedrich.
The Life and Opinions of Sebaldus Nothanker. Translated from the German … by Thomas Dutton, A. M. …
First edition in English, very scarce, of Nicolai's Das Leben und die Meinungen des Herrn Magister Sebaldus Nothanker (1773-6), 'probably the literary bestseller of the German Enlightenment' (Selwyn), translated into many languages and much re-printed. It is sometimes considered the first 'realistic' German novel, but is at its heart a scathing satire on, among things, religion and the book trade.