WHITWORTH, William Allen.
Choice and chance.
Cambridge, Deighton, Bell and Co.; London, Bell and Daldy, 1867.
8vo, pp. viii, 160, 16 (adverts); a very good, crisp copy in the original publisher's purple embossed cloth, gilt-lettered spine; corners bumped, upper board lightly stained, hinges cracked but holding firmly, spine faded.
£650

Approximately:
US $913
€742
First edition, scarce especially in good condition, of a key work in the history of probability and statistics. Whitworth's best-known book, an accessible presentation of problems of probability and associated areas, was derived from a series of lectures delivered before the women of Queen's College, Liverpool, in 1866, the year of the first appearance of Todhunter's History. Whitworth was both an able priest and mathematician, serving in Liverpool and London, and at his death was the vicar of All Saints, Margaret Street, in Marylebone.

OCLC finds only 4 copies in North America (including Chicago) and 6 in the UK (BL, Cambridge, NLS, St Andrews, Leicester, Manchester).
You may also be interested in...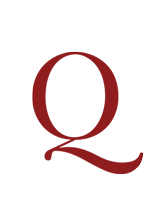 WILLIS, George Brandor.
View of Bayonne, taken from the sand hills on the left of the Adour, when occupied by the British forces on the 12 of March 1814, by Lieutenant George B. Willis, of the Royal Artillery. Dedicated with permission to the Rt. Hon. Earl Mulgrave, Master General of the Ordnance, &c. &c. &c. This print is intended to commemorate the illustrious return of Field Marshal the Duke of Wellington, and that proud period, when after a glorious career of victory, and the deliverance of Spain and Portugal by British valour and perseverance, the English standard was planted before the walls of Bayonne, and the legitimate sovereign of France recalled to add his seal to the general peace of Europe!
On his return from the Peninsular campaign, Wellington first took his seat in the House of Lords and was officially welcomed by the Queen at Buckingham House on 28 June, four days after the publication of this tribute by Edward Orme.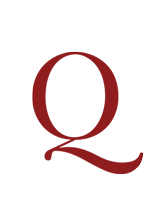 ELIZABETHAN SCHOOL BOOK OCLAND, Christopher.
Anglorum praelia, ab Anno Domini. 1327. anno nimirum primo inclytissimi Principis Eduardi eius nominis tertii, usque ad Annu[m] Domini 1558. Carmine summatim perstricta. Item. De pacatissimo Angliae statu, imperante Elizabetha, compendiosa narratio . . . Hiis Alexandri Nevilli Kettum: tum propter argumenti similitudinem, tum propter orationis elegantiam adiunximus.
First published in 1580, this is one of three closely similar 1582 editions of Ocland's Anglorum proelia which add two works at the end: Ocland's Eirēnarchia (a continuation of Anglorum proelia first published in 1582) and Alexander Neville's account of the 1549 Norfolk rising, De furoribus Norfolciensium Ketto duce (first published in 1575).