WHITWORTH, William Allen.
Choice and chance.
Cambridge, Deighton, Bell and Co.; London, Bell and Daldy, 1867.
8vo, pp. viii, 160, 16 (adverts); a very good, crisp copy in the original publisher's purple embossed cloth, gilt-lettered spine; corners bumped, upper board lightly stained, hinges cracked but holding firmly, spine faded.
£650

Approximately:
US $906
€752
Added to your basket:
Choice and chance.
First edition, scarce especially in good condition, of a key work in the history of probability and statistics. Whitworth's best-known book, an accessible presentation of problems of probability and associated areas, was derived from a series of lectures delivered before the women of Queen's College, Liverpool, in 1866, the year of the first appearance of Todhunter's History. Whitworth was both an able priest and mathematician, serving in Liverpool and London, and at his death was the vicar of All Saints, Margaret Street, in Marylebone.

OCLC finds only 4 copies in North America (including Chicago) and 6 in the UK (BL, Cambridge, NLS, St Andrews, Leicester, Manchester).
You may also be interested in...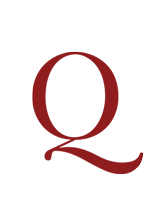 [WHITEHEAD, William.]
Variety. A tale, for married people.
First edition of this verse fable on married life by William Whitehead (1715-85), the son of a Cambridge baker who rose to become fellow of Clare College, Cambridge, a successful playwright, and poet laureate in succession to Colley Cibber. 'Variety' is the tale of a well-read rural maid who marries her Milton- and Pope-reading lover only to find that they drift apart as each seeks the 'variety' of the title. An inheritance from a rich uncle offers the couple a new life in London but leads them into dissipation and further apart. Happily they rediscover their love, concluding 'We live, my dear, too much asunder'. In his depiction of city life Whitehead could not resist having a swipe at the preposterous hairstyles of 'British dames' ('Whilst the black ewes, who own'd the hair, Feed harmless on, in pastures fair, unconscious that their tails perfume, In scented curls, the Drawing-room'). The poem went through several London and Dublin editions in the same year.
[BEER, Johann Christoph.]
Kurtzer Entwurff dess Lebens der Könige in Engelland von der Zeit an als die Sachsen und Angeln sich derselben Insul bemächtiget biss auf die jetzige Regierung. Mit schönen Kupffer-Figuren und Conterfäiten der Könige gezieret.
Second, corrected and improved, edition (first 1671) of this attractive German survey of English kings and queens. After describing the rulers in the seven Anglo-Saxon kingdoms of England (Wessex, Sussex, Essex, Kent, East Anglia, Northumbria, and Mercia), Beer discusses the kings from Egbert to Harold II before devoting the remainder of his work to monarchs from William the Conqueror to Charles II, who are depicted on the accompanying plates together with their escutcheons and the dates of their reigns. Important epithets are given, such as 'Bellus Clericus' (Beauclerc) for Henry I, and 'Cor Leonis' (Lionheart) for Richard I, shown with a lion at his feet and a bolt in his shoulder. Beer (1638-1712) was something of an expert on European monarchs, also publishing works on the rulers of Austria, Hungary, Spain, Denmark, and Sweden.
 
BL German 1601-1700, B613; VD17 23:312763A. COPAC shows copies at the British Library and Oxford only.