[WILKES, John.] [CRADOCK, Joseph.]
The Life of John Wilkes, Esq; in the manner of Plutarch. Being a specimen of a larger work. The second edition, revised and corrected.
London, J. Wilkie, 1773.
8vo, pp. [4], 36, with a half-title and an engraved frontispiece with caricature portraits of Wilkes, Wat Tyler, Alderman Beckford and Jack Cade; a good copy in nineteenth-century quarter green morocco; armorial bookplate of Thomas Davidson of Newcastle, inscription dated 1802 in his hand recording its receipt from a friend.
£250

Approximately:
US $348
€289
Added to your basket:
The Life of John Wilkes, Esq; in the manner of Plutarch. Being a specimen of a larger work. The second edition, revised and corrected.
Second edition of a satirical 'biography' of Wilkes, published in the same year as the first; Cradock, whose windows had been broken by a Wilkite mob earlier in the year, ironically praises Wilkes's many remarkable achievements.
You may also be interested in...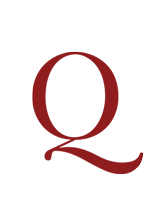 [WHITEHEAD, William.]
Variety. A tale, for married people.
First edition of this verse fable on married life by William Whitehead (1715-85), the son of a Cambridge baker who rose to become fellow of Clare College, Cambridge, a successful playwright, and poet laureate in succession to Colley Cibber. 'Variety' is the tale of a well-read rural maid who marries her Milton- and Pope-reading lover only to find that they drift apart as each seeks the 'variety' of the title. An inheritance from a rich uncle offers the couple a new life in London but leads them into dissipation and further apart. Happily they rediscover their love, concluding 'We live, my dear, too much asunder'. In his depiction of city life Whitehead could not resist having a swipe at the preposterous hairstyles of 'British dames' ('Whilst the black ewes, who own'd the hair, Feed harmless on, in pastures fair, unconscious that their tails perfume, In scented curls, the Drawing-room'). The poem went through several London and Dublin editions in the same year.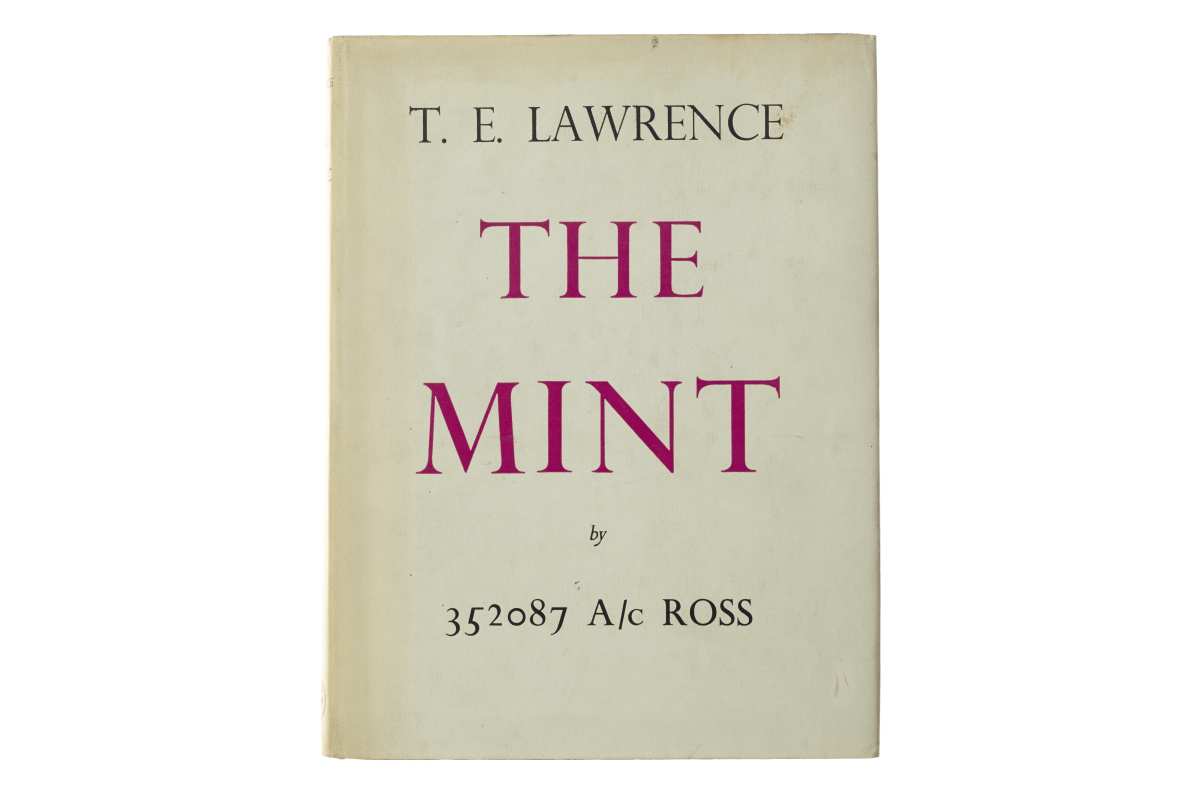 LAWRENCE, Thomas Edward.
The Mint. A Day-Book of the R.A.F. Depot between August and December 1922 with Later Notes, by 352087 A/c Ross. Edited by A.W. Lawrence.
First British edition, the trade issue. 'One of Lawrence's avowed purposes in joining the RAF, though not the only one, was to write of the ranks from the inside. He began immediately making notes when he enlisted in 1922. With his dismissal in January 1923, because of unfavourable publicity, the project was set aside, not to be taken up again until he was posted to India in 1927 [...] While in India he edited the text of his earlier notes and began revisions. In March 1928 he sent a clean copy of the revised text to Edward Garnett. Garnett had copies typed which were circulated to a small circle, among them Air Marshal Trenchard [...] Trenchard's concerned response led Lawrence to guarantee that it would not be published at least until 1950. Later revisions were made by Lawrence in the last months of his life with a possible view to publication in a private edition on a handpress' (O'Brien, pp. 119-120). Although an American edition was printed in 1936 to forestall a possible piracy, the present edition was printed from a later, revised version of the text and the type was set up by Cape in 1948. However, publication was delayed until 1955, when an officer described unfavourably by Lawrence died. The British edition appeared in two issues: the limited issue and the present trade issue 'which had all objectionable words lifted out of the text, leaving blank spaces' (loc. cit.).