WITH A FAIRY TALE BY SAMUEL JOHNSON
WILLIAMS, Anna.
Miscellanies in Prose and Verse …
London: Printed for T. Davies … 1766.
Two works in one volume, 4to., pp. [4], 184 (Williams), marginal tear repaired to L3, pp. 48-9 slightly soiled; and [16], '312' [i.e. 231], [1] (Bishop), parallel texts English and Latin; very good copies in contemporary calf, spine gilt morocco label.
£3250

Approximately:
US $4160
€3644
First edition, scarce, of the blind poet Anna Williams's Miscellanies, bound with the first edition of a volume of fifty Latin poems by Samuel Bishop.

Boswell writes that Johnson 'published nothing this year in his own name; but … he furnished the Preface, and several of the pieces, which compose a volume of Miscellanies by Mrs. Anna Williams, the blind lady who had an asylum in his house … "The Fountains", a beautiful little Fairy tale in prose, written with exquisite simplicity, is one of Johnson's productions' (II, 25-6). This fairy tale is the most interesting piece in the volume, written in the library at Streatham and describing Johnson's new friend, Mrs. Thrale, in the character of Floretta. Mrs. Thrale's own poem, 'The Three Warnings', is another piece which Johnson added silently to the volume. He also revised Anna Williams's contributions, collected subscriptions, engaged the printer (his old friend, Tom Davies), and saw the book through the press.

Blind Anna Williams (as she eventually became) was one of those unfortunates whom Johnson gathered about him for company after the death of his wife, Tetty, in 1752. The daughter of his eccentric Welsh friend, Zachariah Williams, she had been a close acquaintance of his wife; and as early as 1750 he had written a proposal, in the Gentleman's Magazine, for the publication of her poems by subscription. Apparently, however, there were not enough subscribers, and not enough poems; and nothing more was done for 16 years.

When the project was revived, other contributors had to be recruited to eke out the volume, as Williams's own output was still too meagre. A list of Johnson's nine contributions (a couple perhaps doubtful) may be found in Boswell or in Courtney & Nichol Smith (pp. 111-2); full accounts of the book are given by James L. Clifford in Hester Lynch Piozzi (2nd edition, 1952, pp. 61-3), and by Fleeman (II, 1139-42).

The book is now very uncommon, as one might expect from Mrs. Thrale's statement, 'I never saw it on any Table but my own'. Her own annotated copy, which Professor Clifford mentions, is now in the Johnson Birthplace Museum at Lichfield.

Bishop's Feriæ Poeticæ comprises both original compositions (in English and Latin), and parallel-text translations from Prior, Shenstone, Gay etc. He was later headmaster of Merchant Taylors' School. David Garrick was among the 259 subscribers. Roscoe A156.
You may also be interested in...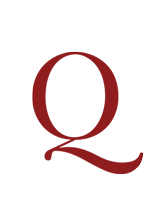 COLLINS AND JOHNSON FAWKES, Francis, and William WOTY.
The Poetical Calendar. Containing a Collection of scarce and valuable Pieces of Poetry …
First edition. Volume XI (November) includes the first publication of the collected verse of William Collins. Samuel Johnson provided most of the account of Collins which appears in the volume for December and was later reprinted in The Lives of the Poets. Boswell thought it 'one of the most tender and interesting passages in the whole series of his writings' (Life). Johnson also contributed two poems – 'The Winter's Walk' in January and 'An Ode' in April (both reprinted from the Gentleman's Magazine, 1747), and two others are sometimes attributed to him.
COUNT UGLY'S MASKED BALL BALL (The).
Stated in a Dialogue betwixt a Prude and a Coquet, last Masquerade Night, the 12th of May …
First edition, rare, of an amusing verse dialogue between two women preparing to attend one of the popular masquerade balls staged by the Swiss impresario John James Heidegger. Hilaria, a coquette, is effusive about the pleasures of the imminent party and she offers a tempting vision of the delights of the masquerade: 'so vast the crowds, so num'rous are the lights / … I Chat, – I Laugh, – I Dance, – with Coquet's Art, / Play over all my Tricks; – yet keep my heart.' Her friend Lucretia, a prude, is sceptical, though her warnings are somewhat undermined by the crude sexual puns in which she frames her advice: