[WILLIAMS.]
Bankers stopping Payment.
Single sheet, engraved image measuring 340 x 230 mm, very minor surface wear to the lower left hand corner, tiny tear to the lower right, otherwise a crisp clear impression; mounted.
£575

Approximately:
US $804
€652
A country bumpkin sits on a small wooden chair, facing a bank-counter inscribed Small Stock & Co. Three elderly men stand behind it registering gloomy apprehension; one leans on the counter, his hands raised above a cheque: Small Stock & Co. please pay to my charge £50.0.0 S. Simple. He says: I am sorry to inform you we have just stopp'd Payment!! Simple, who clutches a heavy stick, answers with alarmed apprehension: Pray doant stand upon Compliments with I - I have had a long walk, and will sit here till you begin again. Beside him lies a spaniel, its eyes fixed on the bankers. On the counter are ink-stand, Waste Book, and coin-shovel.

'The small country banks, issuing their own (unbacked) notes, were vigorously attacked in two letters signed 'A Country Tradesman' and 'A Farmer' in Cobbett's Pol. Reg., 22 Mar. 1806. There was a great increase in country banks between 1797 and 1810' (George).

See George, Catalogue of Political and Personal Satires preserved... in the British Museum, Vol.VIII, 10487.
You may also be interested in...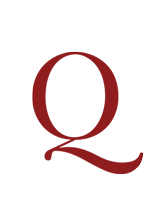 'VERY MODISH AMONG THE NOBILITY' CASOTTI, [Laurentio].
A New Method of teaching the Italian Tongue to Ladies and Gentlemen. Wherein all the Difficulties are explain'd, in such a Manner, that every one, by it, may attain the Italian Tongue to Perfection, with a marvellous Facility, and in a very short Time …
First and only edition, very rare, the only publication by Casotti, 'Italian Minister, and Professor', dedicated to Henry Petty, Baron Shelburne, (1675-1751) but printed at the author's expense.
THE ENGLISH: BEAUTIFUL BUT FLIGHTY GÉNIE ANGLOIS (LE),
ou histoire abrégée des revolutions fréquentes de la Grande-Bretagne; par un esprit desintéressé.
First and only edition of this curious children's history of England in French, up to the death of Queen Anne in 1714.