ROCHESTER AND ROSCOMMON
WILMOT, John and Wentworth DILLON.
The Miscellaneous Works of the Right Honourable the late Earls of Rochester and Roscommon. With the Memoirs of the Life and Character of the late Earl of Rochester, in a Letter to the Dutchess of Mazarine. By Mons. St. Evremont. To which is added, a curious Collection of original Poems and Translations by the Earl of Dorset, The Lord S[ome]rs, the Lord H[alifa]x, The Lord G[ranvi]lle, Sir Roger L'Estrange, Mr. Otway, Mr. Prior, Mr. Walsh, Mr. Smith. Mr Rowe, &c.
London Printed: and sold by B. Bragge … 1707.
8vo., pp. [34], 134, [2], 32, ii, 161, [5], with an engraved frontispiece portrait of the Earl of Rochester [after Sir Peter Lely]; a very good copy in contemporary calf, recornered, front joint and headcap restored; early bookplate of Valentine Browne.
£1250

Approximately:
US $1754
€1407
First edition, oddly scarce, of the combined works of Rochester and Roscommon, prefaced by Evremont's lively biographical account of Rochester. This collection formed the basis of most later-eighteenth-century editions (though without the second part, the miscellany of poems by others). It is the first edition of Rochester with a portrait. Included are 'An Addition to the Satyr against Man', 'Tunbridge Wells', and a number of satires on Charles, as well as several pieces first attributed to Rochester here, perhaps erroneously. The texts are said to be 'Printed from the Original MS', and at least 'Tunbridge Wells', though largely based on the version printed in State-Poems (1697) 'has acquired a number of readings from a lost manuscript' (Love).

ESTC shows eleven copies but only UCLA, North Carolina and Princeton in the US.

Case 242. In the classification of early editions by David M. Vieth this is the first printing in series C; see also The Works of John Wilmot Earl of Rochester, ed. Harold Love, Oxford, 1999.
You may also be interested in...
FLORIOGRAPHY [POETRY.]
Anthology of manuscript floriographic poetry,
A collection of twenty-six apparently unpublished poems in manuscript, presented as an alphabetical acrostic. The poems express the perfection and the language of flowers – that is, the meaning embodied by each variety. Examples given here include ox-eye for patience, quince blossom for temptation, and yellow xanthiums for rudeness.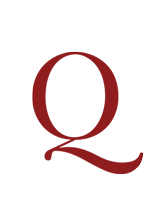 WITH CONTRIBUTIONS BY SOUTHEY AND SCOTT LEWIS, Matthew Gregory.
Tales of Wonder; written and collected by M. G. Lewis ... in two Volumes.
First edition. Because of the lavish format and high publication price (one guinea) the wits nicknamed this 'Tales of Plunder'. Three ballads by Walter Scott first appear here: 'The Fire-King', 'Glenfinlas', and 'Frederick and Alice' (a free translation from Goethe), as well as a revised version of 'The Wild Huntsman' (from Bürger). Southey's contributions are 'The Old Woman of Berkeley', 'Bishop Bruno', 'Lord William', 'The Painter of Florence', 'Donica', 'Cornelius Agrippa's Bloody Book', and 'Rudiger'. The publication was so delayed that Scott published his satirical Apology for Tales of Terror before it had appeared.