WITHER, George.
Juvenilia. A Collection of those Poemes which were heretofore imprinted, and written by George Wither.
London Printed for Robert Allott … 1633.
12mo., two parts, pp. [50], 484, [8], with the medial blank Z6, and [274], without the terminal blank 2M6; wanting the frontispiece portrait and the engraved title-page to the second part, Wither's Motto [London, Printed by Thomas Harper for John Grismond, 1633]; engraved title-page and the verse explanations A1 and 2A1 smaller and probably supplied; apart from the portrait and the second engraved title-page, the book is textually complete, an attractive copy in contemporary polished calf, ruled in blind, clasps wanting.
£1500

Approximately:
US $1868
€1690
Added to your basket:
Juvenilia. A Collection of those Poemes which were heretofore imprinted, and written by George Wither.
Second collected edition, very scarce, much expanded from the first edition of 1622, adding Wither's Motto and Faire Virtue or the Maid of Philarete.

The contents of the first part comprise Abuses whipt and stript (and the Second Book), Prince Henries Obsequies, A Satyre written to the Kings most excellent Majestie … when he [Wither] was Prisoner in the Marshalsey, Epithalamia, The Shepheards Hunting, and Fidelia, each with a divisional title-page, the second and last dated 1632. As the two parts have different publishers they may have been available for purchase separately at the time, and ESTC records some copies thus although noting that they are normally bound together.

The prolific and very popular Wither seems to have been read to pieces by his early admirers, and complete copies of his works are extremely hard to come by. Of the eight copies of this edition listed in ESTC, two are fragments only and two more lack the leaves wanting or supplied here. STC notes an inserted bifolium in two copies (Folger, Harvard) stating that 'The Poems of Geo: Wither hitherto imprinted' are 'now comprised in two volumes … the second volume containes only Brittains Remembrancer', but no such copies survive.

STC 25912.
You may also be interested in...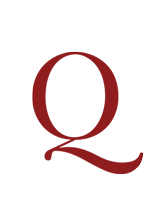 PEIL, Johann.
Tabula processum seu ordinem ultimi divini et criminalis judicii exhibens; cum adjunct eiusdem brevi demonstratione ex Biblicis textibus et rationibus, quibus figurae undecim tabulam illustrantes suo quaeque loco inseruntur, additurque cantio germanica, quae eandem totam continet.
First edition of this strange and rare treatise on the Apocalypse and the Last Judgement, illustrated with dramatic plates by Gillis van Scheyndel. It is the first book printed at Cleves in the Lower Rhine region of northwestern Germany. At the head of each plate appears a letter (or letters) which serve as a key to the relevant part of the text.
CHRISTENING (The).
A satirical Poem. In which are contain'd the humorous Transactions, Speeches, and Behaviour of the Guests who were present at the Ceremony and Entertainment …
First edition of an amusing verse satire on a famous court scandal. In 1732 Anne Vane, mistress of Frederick, Prince of Wales, gave birth to a son. The child, Cornwall Fitz-Frederick, was acknowledged as his, perhaps only as an assertion of his independence from his parents, and paternity was contested by Lords Hervey and Harrington, both of whom had apparently shared Vane's bed. Ridicule from the press followed, with comic prints and several verse and prose satires – including several depicted on the bookshelf in the frontispiece.