WITHER, George.
Juvenilia. A Collection of those Poemes which were heretofore imprinted, and written by George Wither.
London Printed for Robert Allott … 1633.
12mo., two parts, pp. [50], 484, [8], with the medial blank Z6, and [274], without the terminal blank 2M6; wanting the frontispiece portrait and the engraved title-page to the second part, Wither's Motto [London, Printed by Thomas Harper for John Grismond, 1633]; engraved title-page and the verse explanations A1 and 2A1 smaller and probably supplied; apart from the portrait and the second engraved title-page, the book is textually complete, an attractive copy in contemporary polished calf, ruled in blind, clasps wanting.
£1500

Approximately:
US $1968
€1677
Second collected edition, very scarce, much expanded from the first edition of 1622, adding Wither's Motto and Faire Virtue or the Maid of Philarete.

The contents of the first part comprise Abuses whipt and stript (and the Second Book), Prince Henries Obsequies, A Satyre written to the Kings most excellent Majestie … when he [Wither] was Prisoner in the Marshalsey, Epithalamia, The Shepheards Hunting, and Fidelia, each with a divisional title-page, the second and last dated 1632. As the two parts have different publishers they may have been available for purchase separately at the time, and ESTC records some copies thus although noting that they are normally bound together.

The prolific and very popular Wither seems to have been read to pieces by his early admirers, and complete copies of his works are extremely hard to come by. Of the eight copies of this edition listed in ESTC, two are fragments only and two more lack the leaves wanting or supplied here. STC notes an inserted bifolium in two copies (Folger, Harvard) stating that 'The Poems of Geo: Wither hitherto imprinted' are 'now comprised in two volumes … the second volume containes only Brittains Remembrancer', but no such copies survive.

STC 25912.
You may also be interested in...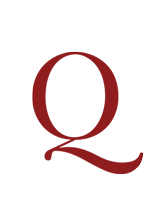 [ILLENGEN, von, and Jakob FUNCK.]
Plans und journals von denen Belagerungen des letzteren Kriegs in Flandern, zusammen getragen von zweyen ausländischen Capitainen in französischen Diensten.
First edition in German: a French-language edition was issued in the same year by the same publisher. An account of Louis XV's sieges in the Austrian Netherlands from 1744, when France joined the War of the Austrian Succession through an alliance with Prussia, to the conclusion of the conflict in 1748.
PLATES BY HOLLAR [HOLLAR.]
The Office of the Holy Week according to the Missall and Roman Breviary. Translated out of French with a new and ample Explanation taken out of the Holy Fathers, of the Mysteries, Ceremonies, Gospels, Lessons, Psalms, and of all that belongs to his Office. Enricht with many Figures.
First edition of the French Catholic liturgy in English for the two weeks from Palm Sunday to Quasimodo or Low Sunday, translated and with a dedication and explanatory footnotes by Sir Walter Kirkham Blount.