WITHER, George.
Juvenilia. A Collection of those Poemes which were heretofore imprinted, and written by George Wither.
London Printed for Robert Allott … 1633.
12mo., two parts, pp. [50], 484, [8], with the medial blank Z6, and [274], without the terminal blank 2M6; wanting the frontispiece portrait and the engraved title-page to the second part, Wither's Motto [London, Printed by Thomas Harper for John Grismond, 1633]; engraved title-page and the verse explanations A1 and 2A1 smaller and probably supplied; apart from the portrait and the second engraved title-page, the book is textually complete, an attractive copy in contemporary polished calf, ruled in blind, clasps wanting.
£1500

Approximately:
US $1924
€1644
Added to your basket:
Juvenilia. A Collection of those Poemes which were heretofore imprinted, and written by George Wither.
Second collected edition, very scarce, much expanded from the first edition of 1622, adding Wither's Motto and Faire Virtue or the Maid of Philarete.

The contents of the first part comprise Abuses whipt and stript (and the Second Book), Prince Henries Obsequies, A Satyre written to the Kings most excellent Majestie … when he [Wither] was Prisoner in the Marshalsey, Epithalamia, The Shepheards Hunting, and Fidelia, each with a divisional title-page, the second and last dated 1632. As the two parts have different publishers they may have been available for purchase separately at the time, and ESTC records some copies thus although noting that they are normally bound together.

The prolific and very popular Wither seems to have been read to pieces by his early admirers, and complete copies of his works are extremely hard to come by. Of the eight copies of this edition listed in ESTC, two are fragments only and two more lack the leaves wanting or supplied here. STC notes an inserted bifolium in two copies (Folger, Harvard) stating that 'The Poems of Geo: Wither hitherto imprinted' are 'now comprised in two volumes … the second volume containes only Brittains Remembrancer', but no such copies survive.

STC 25912.
You may also be interested in...
VETERINARY EDUCATION IN BRITAIN CLARK, James.
A Treatise on the Prevention of Diseases incidental to Horses, from bad Management in Regard to Stables, Food, Water, Air, and Exercise, to which are subjoined Observations on some of the surgical and medical Branches of Farriery … second Edition, corrected and enlarged.
Two important texts on farriery (second and third editions respectively), with a preface instrumental to the foundation of the Royal Veterinary College in 1791. Farrier to the King for Scotland, James Clark's arguments for a veterinary school after the model of the continental colleges were read and promoted by Granville Penn (1761-1844), the future chairman of the London Committee which would establish the Royal Veterinary College. Dedicated to one of the College's early patrons, the Duke of Buccleugh, the title describes the author as 'Honorary and Corresponding Member of the Society of Agriculture &c. at Odiam [Odiham] in Hampshire', the agricultural society from which the movement for a British veterinary college was beginning. Upon the death of the College's first Professor in 1793, Clark was encouraged to accept the position but declined, believing he would soon be appointed to lead a new veterinary school in Edinburgh, though this would not be founded for another thirty years.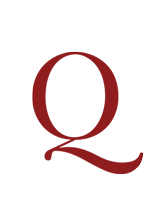 FROM THE LOST LOGIE LIBRARY OF WALTER BOWMAN PERUCCI, Francesco.
Pompe funebri di tutte le nationi del mondo, raccolte dale storie sagre et profane.
First edition of Perucci's extensively illustrated account of funeral practices, inscribed by a Scottish antiquary and documented book collector. A fellow of the Society of Antiquaries and later the Royal Society, Walter Bowman (1699 – 1782) travelled extensively over the course of five decades in Italy, where this book was most likely acquired, studying at the University of Padua for two years and accompanying Samuel Rolle, Simon Harcourt, and Francis Seymour-Conway as tutor on grand tours; his remarkably detailed notes on his travels and keen collecting survive, principally in the National Library of Scotland and the Biblioteca nazionale in Florence.
Bowman's library is remarkably well recorded through two documents, an account book from 1754 to 1766 (Bod. MS Eng. misc. d. 808) detailing purchases from and auction bids with booksellers as well as bindings commissioned from Roger Payne, and his will of 1782 (National Archives PROB 11/1088/285) in which he left 'singularly minute and whimsical directions regarding the arrangement and preservation of his fine library' (DNB). The will writes that 'in a long course of years both at home and abroad I have at a considerable expense and trouble collected an useful though small Library of Books in good condition with my Name on each in my own handwriting, on different Arts and Sciences of various kinds in the learned Languages, in French, Italian, and English'. Dying childless, Bowman left the library to his brother James, with 'this express condition, that they be not sold, lent, or dispersed, in whole or any part whatsoever, but carefully and honestly preserved … for the sole use and benefit of my heirs .. and to go along with my Estate of Logie in the said County of Fife in Scotland'.
In addition to detailed provision for the transport (from Surrey to Scotland), ordering, and cataloguing of the library, Bowman's lengthy instructions specify that the books were to be kept 'dry, clean, and neat, sound and safe, free from dust, mustiness, damps, without … rats and mice and all other annoyances and corruptions, without being blotted, stained, torn, damaged' and that 'the Room wherein they stand shall be appropriated solely for reading, writing, and study and not for any other business, work, occupation, or fellowship whatsoever except where the cases are locked up … and that the said Books may suffer no damage and be maintained in their standing order the said Room shall be furnished with a clean table, water bason [sic], and towel for filthy hands and the [heir] himself shall give out every Book as it is wanted to be read and consulted and lock the same up again afterwards so perused in the same room without suffering any of them to be moved about or out of the house'.
Bowman's library appears to have survived at least until the mid-nineteenth century, being described in Leighton's History of Fife: 'The library contains among others, many valuable editions of the ancient classics, particularly a fine edition of Pliny's Natural History, and a splendidly illuminated edition of Ptolemy. It also contains a valuable collection of engravings; a great number of maps and charts, and a well preserved copy of Bleau's Atlas. [The heir] … is bound to keep a suitable room for the library in his house, and to allow free access to it to the neighbouring gentlemen there to read and study … women and children are expressly prohibited from having access to the library.' (Leighton, History of the County of Fife (1840) II, p. 50). No later record of the library's survival could be traced, though Feather suggests the books may have been dispersed in Edinburgh after the Second World War.
In 1982 Feather wrote 'I do not know the present location of any of Bowman's books'. We have been able to trace six other books from Bowman's library at auction: of these, the majority have been later rebound; only one other (Christie's, 1998) survives unrestored and is in similarly questionable condition, suggesting Bowman's efforts for the preservation of his once magnificent books may have been in vain.
USTC 4011567; cf. Feather, 'Walter Bowman' in The Book Collector vol. 31 no. 1 (Spring 1982, pp. 47-63).