WITHER, George.
Juvenilia. A Collection of those Poemes which were heretofore imprinted, and written by George Wither.
London Printed for Robert Allott … 1633.
12mo., two parts, pp. [50], 484, [8], with the medial blank Z6, and [274], without the terminal blank 2M6; wanting the frontispiece portrait and the engraved title-page to the second part, Wither's Motto [London, Printed by Thomas Harper for John Grismond, 1633]; engraved title-page and the verse explanations A1 and 2A1 smaller and probably supplied; apart from the portrait and the second engraved title-page, the book is textually complete, an attractive copy in contemporary polished calf, ruled in blind, clasps wanting.
£1500

Approximately:
US $1935
€1789
Added to your basket:
Juvenilia. A Collection of those Poemes which were heretofore imprinted, and written by George Wither.
Second collected edition, very scarce, much expanded from the first edition of 1622, adding Wither's Motto and Faire Virtue or the Maid of Philarete.

The contents of the first part comprise Abuses whipt and stript (and the Second Book), Prince Henries Obsequies, A Satyre written to the Kings most excellent Majestie … when he [Wither] was Prisoner in the Marshalsey, Epithalamia, The Shepheards Hunting, and Fidelia, each with a divisional title-page, the second and last dated 1632. As the two parts have different publishers they may have been available for purchase separately at the time, and ESTC records some copies thus although noting that they are normally bound together.

The prolific and very popular Wither seems to have been read to pieces by his early admirers, and complete copies of his works are extremely hard to come by. Of the eight copies of this edition listed in ESTC, two are fragments only and two more lack the leaves wanting or supplied here. STC notes an inserted bifolium in two copies (Folger, Harvard) stating that 'The Poems of Geo: Wither hitherto imprinted' are 'now comprised in two volumes … the second volume containes only Brittains Remembrancer', but no such copies survive.

STC 25912.
You may also be interested in...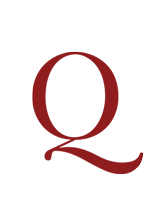 UNIQUE? [BEWICK, Thomas?]
26 rubbings from engraved woodblocks of the heads of Kings and Queens and England, apparently never published in this form.
26 apparently unrecorded wood-engravings – heads of the monarchs of England from William the Conqueror to George III – these images taken by rubbing from the blocks rather than printing. The engravings bear strong similarity to the 26 which appear in An Abridgement of the History of England … by Dr. Goldsmith … with Heads by Bewick (London, 1803), of which Thomas Bewick apparently bought a copy on 20 April of that year: his account book records a 'Parcel / Goldsmith Hisy Engd / Grafton Piccy 4s d.' (A Provisional Checklist of the Library of Thomas Bewick, by David Gardner-Medwin, item 1, online).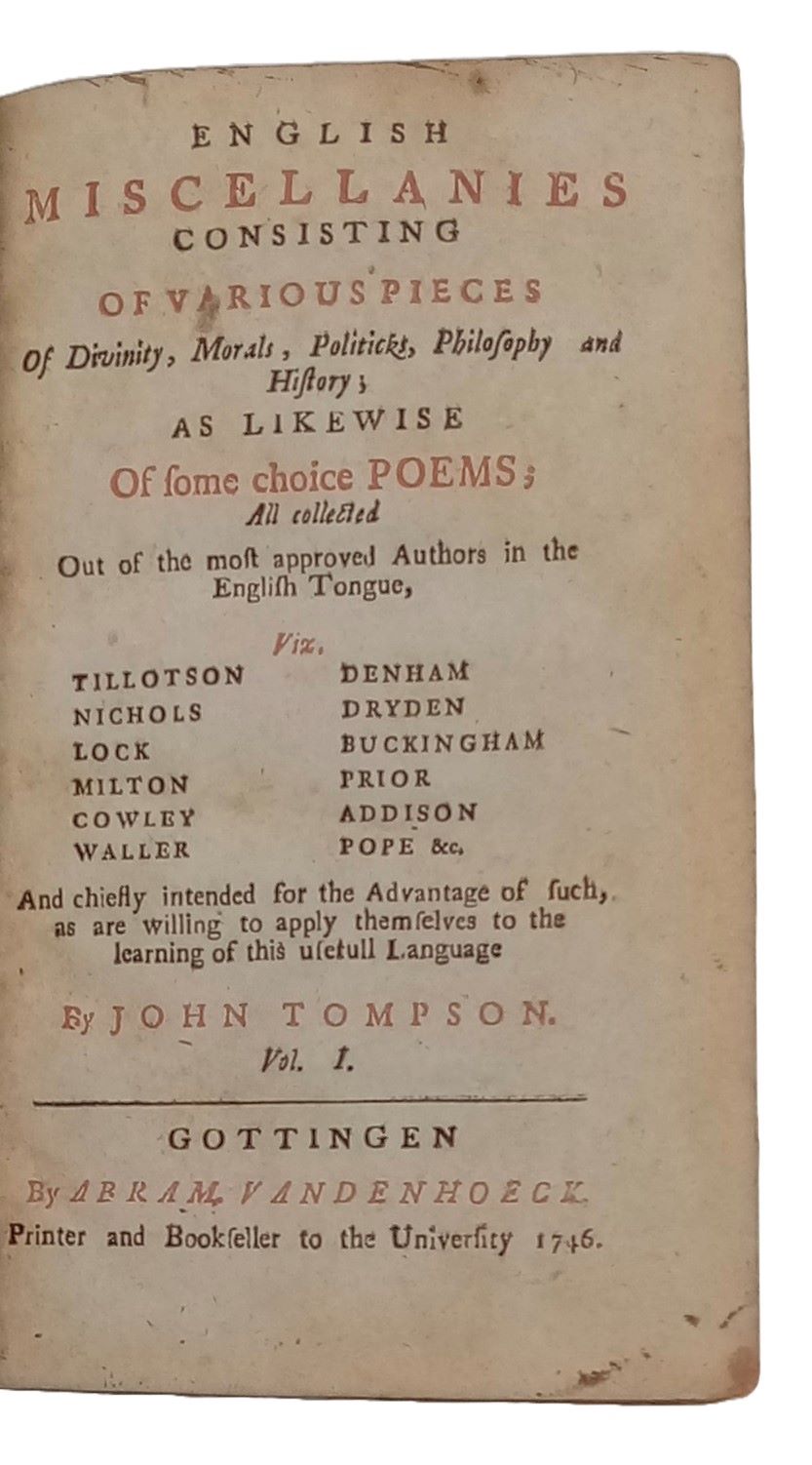 WITH NEW CONTENT – POPE, THOMSON, YOUNG … TOMPSON, John, editor.
English Miscellanies consisting of various Pieces of Divinity, Morals, Politicks, Philosophy and History; as likewise of some choice Poems; all collected out of the most approved Authors in the English Tongue [etc.] … Vol. I[–II].
Second edition, revised, of John Tompson's important English Miscellanies, expanded to almost twice the size of the first edition, including up-to-date content published since 1737.