ENLIGHTENMENT EDUCATION: KANT A SUBSCRIBER
WOLKE, Christian Heinrich.
Das Buch für Anfänger im Lesen und Denken …
St. Petersburg, Breitkopf, 1785.
8vo., pp. xxvi, 294, with a woodcut vignette on the title-page, and woodcut head- and tail-pieces throughout; a very good copy, on thick paper, in contemporary marbled calf, somewhat rubbed, gilt spine a little dry, red morroco label; old booklabel of the Gettysburg (PA) Theological Seminary library.
£1600

Approximately:
US $2249
€1830
First edition, a rare work on children's education to which Immanuel Kant was a subscriber. Editions in French (Livre pour apprendre à lire et à penser, 1785) and Russian (Kniga dlia chteniia i razmyshleniia, 1786) followed.

Das Buch für Anfänger im Lesen und Denken is a sort of universal primer, from first steps in reading, through to mathematics, geography, religion, and history in short extracts, with specific direction towards a Russian audience. There is a table of numbers in old slavonic (pp.82-3) and a lengthy History of Russia up to 1785 (pp. 215-252). The sections on geography include a curious word-map of Russia, and a description of the US, newly independent after seven years of war, 'during which, among others, Washington has become known as a wise hero, as a patriot sacrifing all for the common good, as a noble friend to man …'.

In 1784 Wolke (1741-1825), cofounder with Johann Basedow of the famous but controversial Philanthopinum in Dessau, where he had taught for ten years, was invited to come to Russia. His twenty-year career there began at the Cadet Corps before he established his own school. One of the outstanding educationists of the Enlightenment, he had assisted Basedow in the preparation of his Elementarwerk, (4 vols, Dessau 1774), and published widely in his own right.

Kant had written to Wolke in 1776, full of praise for the methods of the Philanthropinum and commending to his care the son of his close friend, the English merchant Robert Motherby. Kant is named among the subscribers in Konigsberg here, as is Motherby 'along with five friends'. Other subscribers include the future Alexander I (100 copies), schools in Moscow, St. Petersburg and Archangel, and the royal librarian in Stockholm.

Despite the long list of subscribers, both in Russia and abroad, the work is now rare. We have traced only a single copy outside Germany, at Illinois.

Svodnyi katalog 3132. 
You may also be interested in...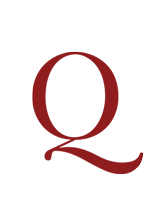 PRESENTATION COPY SHAGINIAN, Marietta Sergeevna.
Puteshestvie v Veimar [Journey to Weimar].
First edition of Shaginian's account of a pilgrimage to Weimar, written in 1914 but delayed from publication by war and revolution. The volume closes with Goethe's poem sequence 'Zu meinen Handzeichnungen', the German text alternating with Shaginian's translations.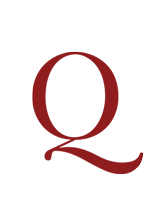 TOLSTOY, Lev Nikolaevich.
I. Pis'mo k Kitaitsu. (Oktabria 1906 g.) II. Kitaiskaia mudrost'. Mysli kitaiskikh myslitelei, sobrannyia L. N Tosltym [I. Letter to a Chinese. (October 1906). II. Chinese Wisdom. Thoughts of Chinese thinkers, collected by L. N. Tolstoy].
First edition, very rare, of Tolstoy's open letter to the Malaysian-Chinese man of letters Gu Hongming, who had sent several of his works to Tolstoy, including Papers from a Viceroy's Yamen (1905). In Tolstoy's view China (like Russia, Persia and Turkey) was then in transition from despotism towards a Western model of industrialised democracy. This was in his mind a disastrous road – much to be preferred would be continued peaceful agriculturalism without central government, guided by Confucian philosophy and not retaliating against Western encroachment. The thoughts of Confucius and Lao-tse (the founder of Taosim) make up the majority of the second part here.