WOLZOGEN, Caroline von.
Literarischer Nachlass. Erster [-Zweiter] Band.
Leipzig, Breitkopf & Härtel, 1848-9.
2 vols., 8vo, pp. x, [2], 486; iv, 479; occasional very minor spotting, but a very good copy in contemporary half morocco, gilt spines.
£300

Approximately:
US $421
€343
First edition of this collection of the miscellaneous writings of Schiller's sister-in-law, Caroline von Wolzogen (1763-1847).

'Schiller met Caroline and her sister Charlotte [von Lengefeld] in 1787; a friendship sprang up in which Schiller's attention seemed equally divided, though in the end it was Charlotte to whom he proposed and, in 1789, married. Caroline found it difficult to resign all claim to Schiller, but eventually in 1794 married Schiller's younger friend and her distant kinsman, Wilhelm von Wolzogen... She was the author of one of the earliest biographies of Schiller, Schillers Leben, verfasst aus Erinnerungen der Familie, seinen eigenen Briefen und den Nachrichten seines Freundes Körner, 1830. Of her two novels, Agnes von Lilien (1796-7) and Cordelia (1840), the former, published anonymously in Die Horen, was believed by many to be by Goethe' (Oxford Companion to German Literature).

The Literarischer Nachlass, edited by Karl Hase, contains a biography of the author by her literary executor Rudolf Abeken, diary entries, and letters from Schiller, Goethe, Carl August von Sachsen-Weimar, Dannecker, Wilhelm von Humboldt, Gustav von Schlabrendorf, Elisa von der Recke, Knebel, Madame de Stael, Wieland, Körner, Karamzin, Klinger, Fichte, Reinhart, and others.

Goedeke V, 467, 11; Wilpert/Gühring 7.
You may also be interested in...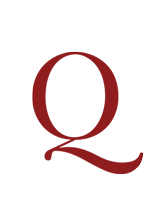 BRANDT, Johann Daniel und Georg Karl.
Opfer de Lieb' und Freundschaft. Dargebracht dem Konigl. Preuss. Kriegsrath Herrn herrn Friedrich Moritz Helmbrecht wohlgebohren an Seinem Geburstage als am 27. September 1760 von der Gebrüdern Johann Daniel Brandt sen. und Georg Karl Brandt jun.
A luxurious and unusual production, both printed and bound in silk, a commemorative poem commissioned as a special birthday gift by King Friedrich Wilhelm II of Prussia for his military adviser Friedrich Moritz Helmbrecht (1744-97).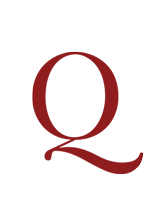 BLACK, William.
Sabina Zembra; a Novel ... in three Volumes ...
First edition. Black was highly thought of by contemporary reviewers, The Athenaeum in 1877 claiming that 'his genius resembles that of Mr. Trollope, but his taste is better'. Wolff 507.