WOOD, John George.
The Principles and Practise of Sketching Landscape Scenery from Nature, systematically arranged and illustrated by numerous examples, from simple and easy subjects, to the more complicated and difficult combinations of objects. In four parts.
London, printed for the author, 1813 [-1815].
4 parts bound in one vol., oblong folio; pp. iv, 18, and 16 plates of soft-ground etchings; pp. 16, and 16 plates; pp. 8, and 16 plates; pp. 14, [2], and 16 plates; together 64 soft-ground etchings, one with 6 overslips demonstrating variations of light and shade; a very good copy in contemporary limp calf, covers with ornamental blind-stamped border, a little worn at extremities, upper cover with gold-tooled title panel, rebacked and with new endpapers.
£2250

Approximately:
US $3151
€2539
First edition of J. G. Wood's last and most ambitious drawing book. Wood was a landscape painter speciallising in watercolour and exhibited at the Royal Academy between 1793 and 1811. Here his drawing lessons deal with sketching cottage scenery, trees and woods, village streets, and general views incorporating grandiose landscape settings and glimpses of houses and villages. Some plates have faint perspective lines drawn on to enable the student to understand the correct perspective.

The work was originally issued in four parts with wrappers. This copy was bound up at the time with the owner writing at the opening of each part a title which no doubt appeared on the printed wrappers. A fourth edition was issued in 1833, all are uncommon.

Abbey, Life, 194 (third edition (1820)).
You may also be interested in...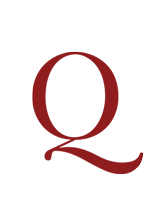 THE POPE AS ANTICHRIST DU ROSIER, Simon.
Antithesis Christi et Antichristi, videlicet Papae.
Rare edition of this satirical attack on the Catholic Church and the Pope by the Protestant minister Simon Du Rosier (or Rosarius), first published in Wittemberg in 1521. An excellent example of the 'antithesis genre', of which Luther's Passional Christi und Antichristi is the most famous expression, Du Rosier's work is illustrated by a series of woodcuts, attributed to Bernard Salomon after Lucas Cranach, which cleverly juxtapose the life of Christ with the luxury and dissolution of the Pope in order to back the Lutheran tenet that the Pope is the Antichrist.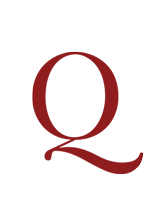 standard text on elements, principles, and chemical processes BECHER, Johann Joachim.
Institutiones chimicae prodromae, id est ... Oedipus chimicus, obscuriorum terminorum & principiorum chimicorum, mysteria aperiens & resolvens. Opusculum, omnibus medicinae & chimiae studiosis lectu perquàm utile & necessarium.
first edition (?) becher's oedipus chimicus, printed at about the same time as the frankfurt edition, and dedicated to franz le boë (sylvius), an early champion of descartes, van helmont and harvey. a professor at the universtiy of leiden, le boë founded the first academic chemical laboratory there in 1669.