WOOD, John George.
The Principles and Practise of Sketching Landscape Scenery from Nature, systematically arranged and illustrated by numerous examples, from simple and easy subjects, to the more complicated and difficult combinations of objects. In four parts.
London, printed for the author, 1813 [-1815].
4 parts bound in one vol., oblong folio; pp. iv, 18, and 16 plates of soft-ground etchings; pp. 16, and 16 plates; pp. 8, and 16 plates; pp. 14, [2], and 16 plates; together 64 soft-ground etchings, one with 6 overslips demonstrating variations of light and shade; a very good copy in contemporary limp calf, covers with ornamental blind-stamped border, a little worn at extremities, upper cover with gold-tooled title panel, rebacked and with new endpapers.
£2250

Approximately:
US $2826
€2488
First edition of J. G. Wood's last and most ambitious drawing book. Wood was a landscape painter speciallising in watercolour and exhibited at the Royal Academy between 1793 and 1811. Here his drawing lessons deal with sketching cottage scenery, trees and woods, village streets, and general views incorporating grandiose landscape settings and glimpses of houses and villages. Some plates have faint perspective lines drawn on to enable the student to understand the correct perspective.

The work was originally issued in four parts with wrappers. This copy was bound up at the time with the owner writing at the opening of each part a title which no doubt appeared on the printed wrappers. A fourth edition was issued in 1833, all are uncommon.

Abbey, Life, 194 (third edition (1820)).
You may also be interested in...
EDITED BY THE POET COWPER'S UNCLE [COWPER, Ashley, editor].
The Norfolk poetical Miscellany. To which are added some select Essays and Letters in Prose. Never printed before. By the Author of the Progress of Physick. In two Volumes …
First edition. This lively miscellany, containing a large number of amusing short poems (but nothing for the libertine), was assembled by William Cowper's uncle, the father of Theodora, later Lady Hesketh, with whom the poet fell in love. The dedication to the young Lady Caroline [Cowper] is subscribed 'Timothy Scribble': 'Too true it is, that the present Age has been fruitful of Miscellanies; and I wish it was less true, that even the best Collections of them (tho' handed to us by the brightest Wits of our Family [i.e. Scribblers and Scriblerians]) are not without some Impurities, which make them very unfit Companions for Youth ….' 'But to say a Word of the following Collection. It consists chiefly of Original Pieces – many of them (and those I fear the worst) are the Editor's own – some never so much as handed about in Manuscript – few ever committed to the Press before ….'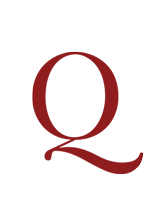 [HABINGTON, William].
Castara … the third Edition. Corrected and augmented.
First complete edition. The first two parts were published in 1634 and 1635-6. The third part (pp. 167-228) appears here for the first time, and turns from love to religious reflection. Where the first two parts had expressed their dominant themes (courtship and married love) with the prose characters of 'A Mistris' and 'A Wife', the third part opens with 'A Holy Man'. It contains his 'best and most mature writing' (Alott), including a sequence of 22 devotional poems.