A WORDSWORTH RARITY
WORDSWORTH, William.
A Letter to a Friend of Robert Burns: occasioned by an intended Republication of the Account of the Life of Burns, by Dr. Currie; and of the Selection made by him from his Letters …
London: Printed for Longman, Hurst, Rees, Orme, and Brown …1816.
8vo., pp. [4], 37, [1], wanting final leaf blank except for printer's imprint; a very good copy in contemporary tree sheep, rebacked, some erosion to back cover.
£1500

Approximately:
US $2105
€1689
First edition. James Currie's Works of Burns with a life and letters was first published in 1800 and several times reprinted and enlarged.

When a new edition was proposed in 1816, the Rev. James Gray, the schoolmaster who had taught Burns's children in Dumfries, sought Wordsworth's opinion of the project. Wordsworth had been an admirer of Burns from an early age, and he writes: 'I well remember the acute sorrow with which, by my own fire-side, I first perused Dr. Currie's Narrative', upset by the disclosure of the poet's infirmities, the coarse intrusions into private life, and the ill-selected medley of his letters. Despite Wordsworth's opinion that the offending passages should be removed, the book continued through several more editions and remains a useful work.

Cornell 44.
You may also be interested in...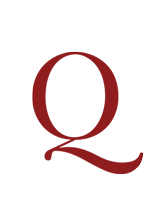 WITH ASSISTANCE FROM JOHN EVELYN SPRAT, Thomas.
Observations on Monsieur de Sorbier's Voyage into England. Written to Dr. Wren ...
First edition. When Samuel de Sorbière published his polemical Relation d'un Voyage en Angleterre (1664), touching on defects in the English nation and character, Thomas Sprat, afterwards Bishop of Rochester, composed an angry reply in the form of a letter to Christopher Wren (both were stalwarts of the Royal Society). Sprat was encouraged in this effort by John Evelyn, who described Sorbière as a schoolmaster, apostate, mountebank, and critic who owed his position as self-styled Historiograph du Roy to sycophantic flattering of Cardinal Mazarin (Evelyn to Sprat, 31 October 1664). Sprat's reply to Sorbière's 'insolent Libel on our Nation' is a wide-ranging defence of the sovereign, the church, the Royal Society, Hobbes, the English stage, the English language, and even English cookery. It was a popular vindication, twice reprinted.
PRINTED AT THE NEW EXCHANGE [SKORY, Edmund, attributed author].
The Copie of a Letter written from Paris, the 20. of May 1610. Declaring the Maner of the Execution of Francis Ravaillart [sic], that murthered the French King. With what he was knowen to confess at his Death …
First edition, scarce. 'Good King Henri' IV, the first Bourbon king of France, was a religious moderate best known for his promulgation of the Edict of Nantes in 1598. Guaranteeing religious liberty to Protestants earned him many enemies however, including the Catholic zealot François Ravaillac, by whom he was stabbed to death in Paris in May 1610. News of the assassination was carefully controlled in England through pamphlets like this one (see below).