WITH A NEW APPENDIX ON POETIC DICTION
WORDSWORTH, William.
Lyrical Ballads, with a Pastoral and other Poems, in two Volumes … Third Edition.
London: Printed for T. N. Longman and O. Rees … by Riggs and Cottle …. 1802.
2 vols., 8vo., pp. [4], lxiv, [2], 200, [4]; [4], 250, with the fly-title after the Preface in volume I; one marginal tear repaired in volume I, but a very good copy in period-style calf, gilt, lettered direct; from the library of Jonathan Wordsworth
£3000

Approximately:
US $3936
€3355
Second complete edition, with the Preface much enlarged and a new 'Appendix' on poetic diction (pp. 237-247 in volume II), one of the key theoretical texts of English Romanticism. For this edition, two poems were omitted, Coleridge's 'The Dungeon' and Wordsworth's 'A Character', several poems moved within the volumes, and numerous minor alterations were made throughout.

Cornell 12; Wise 6; Tinker 2332.
You may also be interested in...
THE FIRST APPEARANCE OF 'THE RAPE OF THE LOCK'THE FIRST AND SECOND EDITIONS TOGETHER [POPE, Alexander, and others].
Miscellaneous Poems and Translations. By Several Hands ...
First edition of one of the most celebrated miscellanies of the eighteenth-century, which includes the first printing of The Rape of the Lock, in its preliminary version of two cantos, as well as five other poems by Pope, and contributions by Dryden, Broome, Fenton, and Prior. Ault has argued for Pope's editorship. This copy is more than perfect, containing all the sheets of 1712, as well as those added in 1714, with none of the intended cancellations (see below).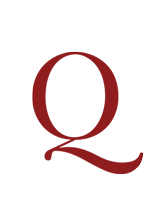 'THE TOWN MAY DA- DA- DA-M ME AS A POET,BUT THEY SING MY SONGS FOR ALL THAT' D'URFEY, Thomas.
Wit and Mirth: or Pills to purge Melancholy; being a Collection of the best merry Ballads and Songs, old and new. Fitted to all Humours, having each their proper Tune for either Voice, or Instrument: most of the Songs being new set. Vol. I. [ - the Sixth and Last].
The first complete edition, second issue of volumes I-V with titles altered to the familiar Wit and Mirth from Songs Compleat, 1719 (a change at the time of the publication in 1720 of volume VI, which is always entitled Wit and Mirth).