PRESENTED BY SIR GEORGE BEAUMONT TO JOANNA BAILLIE
WORDSWORTH, William.
The White Doe of Rylstone; or the Fate of the Nortons. A Poem …
London: Printed for Longman, Hurst, Rees, Orme, and Brown … by James Ballantyne and Co., Edinburgh. 1815.
4to., pp. xi, [1],162, with frontispiece engraved by J. C. Bromley after a painting by Sir George Beaumont, who presented this copy to Joanna Baillie; a fine, clean copy, bound by Rivière in dark green straight-grain morocco, spine gilt, front joint cracking slightly.
£1350

Approximately:
US $1771
€1509
First edition. 'During the summer of 1807, the Author visited, for the first time, the beautiful Scenery that surrounds Bolton Priory, in Yorkshire; and the Poem of The White Doe, founded upon a Tradition connected with the place, was composed at the close of the same year.' (Advertisement). The poem, set in the reign of Queen Elizabeth, tells the tragic story of the surviving daughter of a rebel Catholic family who is comforted by the visits of a white doe that she had reared in happier times.

Following a meeting with Coleridge in 1803, Sir George Beaumont, a painter and patron of art, and Lady Beaumont developed a close friendship with the Lake Poets. In the winter of 1806 Wordsworth and his family were lent the hall farm on the Beaumont estate, Coleorton Hall, where he wrote a number of fine short poems. Beaumont not only provided the frontispiece for this volume, a painting of the white doe in a ruined landscape, but later was to paint Lucy Gray for the frontispiece to Miscellaneous Poems (1820).

The inscription, in pencil on a front endpaper, reads: 'To Miss Joanna Baillie with Sir George and Lady Beaumont's kind regards, June 1st 1815', and Joanna Baillie has signed the half-title in ink. Baillie, playwright and poet, was, to Wordsworth, 'a model of an English gentlewoman'. They had become acquainted by 1812 and he would later contribute two sonnets to her Collection of Poems, chiefly Manuscript, and from living Authors (1823).

Healey, Cornell Wordsworth Collection 26; Tinker 2339.
You may also be interested in...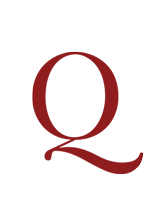 JOURNEY TO EMMAUS (A).
A sacred Dialogue ...
First edition, dedicated to Frederick, Prince of Wales, as Chancellor of Trinity College. This is the story from the Gospel of Luke that tells how, after the Resurrection, Jesus appeared two of his followers who were walking from Jerusalem to Emmaus. It takes the form of a dialogue between Cleopas and Matthias, lamenting ('Like Sheep when scatter'd o'er some dreary plain, / Their folds laid desolate, their Shepherd slain, / To the wide World poor helpless We are left, / Of Friends, of all that's dear bereft ...'). They encounter Emanuel, who asks 'Why walk ye thus disconsolate', but they do not recognise Him. ('O fools, O Slow of heart to understand'). Nonetheless they beg him to eat with them: 'Emanuel thus by kind Entreaties prest / The cottage enters: When their mighty Guest, / Yet unreveal'd, they at their humble Board / Had plac'd, in breaking Bread they knew their Lord; / And as they kneel'd, all trembling with Delight, / Worship to pay, He vanish'd from their Sight'.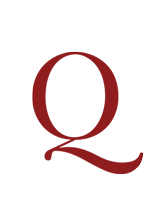 WITH CHARACTERS BY WEBSTER, DEKKER, AND DONNE OVERBURY, Sir Thomas.
Sir Thomas Overbury His Wife. With Additions of new Characters, and many other Witty Conceits never before printed. The sixteenth Impression.
Sixteenth edition of the most popular character book of the early seventeenth century.