IN PRAISE OF RURAL SOLITUDE
[WRIGHT, George].
The rural Christian; or, the Pleasures of Religion. An allegorical Poem: In four Books. To which are added, sylvan Letters; or, the Benefits of Retirement. By a young Gentleman …
London: Printed for J. Buckland … 1772.
8vo., pp. viii, 216, frontispiece and engraved plate with rural scenes; occasional foxing but a good copy in contemporary sheep, rubbed, hinges cracked but holding, red lettering-piece; early ownership inscription 'John Clarke / his book'.
£475

Approximately:
US $665
€536
First edition of this volume of devotional pastoral verse, promoting the countryside as the ideal setting for Christian contemplation.

The lengthy poem, heavily referenced to scripture and to parallels in other poets, is an encomium to God's creation and the variety in nature. Wright stresses that the Rural Christian is 'not in the least improper to be read by persons residing in the metropolis', but nonetheless establishes his firm views on the benefits of country living: 'the calmness and serenity of the verdant fields, the beauty and harmony of the Creator's works, are best seen, and better contemplated, in the Sylvan retirements of rural solitude'.

The 'Sylvan Letters' comprise correspondence, purportedly between third parties, which conveniently reflects the author's sentimental view that rural life is virtuous and worthwhile, whilst town life inevitably involves the usual set of human temptations. Thus one letter, 'from Miss R. to a young lady in the country' describes 'the pleasures and amusements of the town' – Vauxhall, Ranelagh, etc. – 'contrasted with the felicity of a country life'.

ESTC lists copies at the British Library, Bodley, the National Library of Scotland, Rice University, Alberta, and UCLA.
You may also be interested in...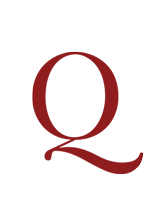 SQUIRES, Richard F.
Typescript letter to John Derek Smith, signed Rick,
Squires' main research was into multiple forms of monoamine oxidases, and their inhibitors, which are nowadays used as antidepressants. Squires reports of problems not entirely unrelated with psycho-active substances: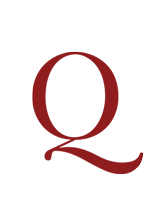 ELIZABETHAN SCHOOL BOOK OCLAND, Christopher.
Anglorum praelia, ab Anno Domini. 1327. anno nimirum primo inclytissimi Principis Eduardi eius nominis tertii, usque ad Annu[m] Domini 1558. Carmine summatim perstricta. Item. De pacatissimo Angliae statu, imperante Elizabetha, compendiosa narratio . . . Hiis Alexandri Nevilli Kettum: tum propter argumenti similitudinem, tum propter orationis elegantiam adiunximus.
First published in 1580, this is one of three closely similar 1582 editions of Ocland's Anglorum proelia which add two works at the end: Ocland's Eirēnarchia (a continuation of Anglorum proelia first published in 1582) and Alexander Neville's account of the 1549 Norfolk rising, De furoribus Norfolciensium Ketto duce (first published in 1575).