WYCHERLEY, William.
Miscellany Poems: As Satyrs, Epistles, Love-Verses, Songs, Sonnets, &c ...
London, Printed for C. Brome ... J. Taylor ... and B. Tooke ... 1704.
Folio, pp. xlvi, [2], 64, 63-438, with a fine impression of the mezzotint portrait by Smith after Lely; some slight foxing but a fine copy in full red straight-grain morocco by Lloyd, gilt, bookplate of C. L. F. Robinson.
£875

Approximately:
US $1225
€987
First edition of a substantial collection of previously unpublished poems, edited from Wycherley's manuscripts in a last-ditch attempt to relieve him from debt. 'It was badly misjudged. Poems on a womans's "Fair Back-Side" and on another's "Fine Breasts" were entirely at odds with the new, chaster sensibility' (Oxford DNB). To make matters worse, Wycherley's Preface showered abuse on his critics, though it received appreciation from at least one contemporary reader, who has annototed the first page here: 'A very fine (but somewhat too Prolix) Satyr upon resolved Criticks and Wou'd-be-Wits', and marked several passages.

The final page optimistically concludes 'The End of the First Volume', but none further followed.

Hayward 138; Pforzheimer 1101, Foxon p. 907.
You may also be interested in...
COLLUTHUS, of Lycopolis.
The Rape of Helen. Translated from the Greek ... And illustrated with the Notes of Michael Nicander. To which is prefix'd a Fragment of the Author's Life, from Suidas.
First and only edition, rare, of this translation of Collothus's Rape of Helen (Αρπαγη Ελενης), 'a short and charming miniature epic' (Cambridge Companion to the Epic) written in the late fifth century in Egypt in 392 hexameters.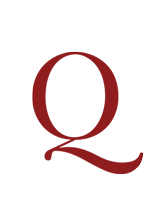 JOURNEY TO EMMAUS (A).
A sacred Dialogue ...
First edition, dedicated to Frederick, Prince of Wales, as Chancellor of Trinity College. This is the story from the Gospel of Luke that tells how, after the Resurrection, Jesus appeared two of his followers who were walking from Jerusalem to Emmaus. It takes the form of a dialogue between Cleopas and Matthias, lamenting ('Like Sheep when scatter'd o'er some dreary plain, / Their folds laid desolate, their Shepherd slain, / To the wide World poor helpless We are left, / Of Friends, of all that's dear bereft ...'). They encounter Emanuel, who asks 'Why walk ye thus disconsolate', but they do not recognise Him. ('O fools, O Slow of heart to understand'). Nonetheless they beg him to eat with them: 'Emanuel thus by kind Entreaties prest / The cottage enters: When their mighty Guest, / Yet unreveal'd, they at their humble Board / Had plac'd, in breaking Bread they knew their Lord; / And as they kneel'd, all trembling with Delight, / Worship to pay, He vanish'd from their Sight'.