WYCHERLEY, William.
Miscellany Poems: As Satyrs, Epistles, Love-Verses, Songs, Sonnets, &c ...
London, Printed for C. Brome ... J. Taylor ... and B. Tooke ... 1704.
Folio, pp. xlvi, [2], 64, 63-438, with a fine impression of the mezzotint portrait by Smith after Lely; some slight foxing but a fine copy in full red straight-grain morocco by Lloyd, gilt, bookplate of C. L. F. Robinson.
£875

Approximately:
US $1133
€958
Added to your basket:
Miscellany Poems: As Satyrs, Epistles, Love-Verses, Songs, Sonnets, &c ...
First edition of a substantial collection of previously unpublished poems, edited from Wycherley's manuscripts in a last-ditch attempt to relieve him from debt. 'It was badly misjudged. Poems on a womans's "Fair Back-Side" and on another's "Fine Breasts" were entirely at odds with the new, chaster sensibility' (Oxford DNB). To make matters worse, Wycherley's Preface showered abuse on his critics, though it received appreciation from at least one contemporary reader, who has annototed the first page here: 'A very fine (but somewhat too Prolix) Satyr upon resolved Criticks and Wou'd-be-Wits', and marked several passages.

The final page optimistically concludes 'The End of the First Volume', but none further followed.

Hayward 138; Pforzheimer 1101, Foxon p. 907.
You may also be interested in...
AUDEN, W.H. Collected poems.
Edited by Edward Mendelson.
First edition. Denis Healey's copy, with his signature dated 1976 to front free endpaper, his occasional marginal pencil marks, and a few notes to rear pastedown. Denis Winston Healey, Baron Healey (1917-2015) served as Secretary of State for Defence from 1964 to 1970, Chancellor of the Exchequer from 1974 to 1979 and Deputy Leader of the Labour Party from 1980 to 1983.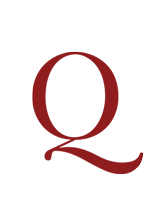 PSEUDO-HEGESIPPUS.
De rebus a Iudaeoru[m] principibus in obsidione fortiter gestis, deq[ue] excidio Hierosolymorum, aliarumq[ue] ciuitatum adice[n]tium, libri V diuo Ambrosio Mediolanensi episcopo interprete. Eiusdem Anacephaleosis fini operis adiecta est.
An early edition of this popular Latin account of the Jewish War of 66-73 AD, with a dedication by Philipp Melanchthon. The text borrows heavily from the Jewish War and Jewish Antiquities of the first-century Jewish historian Josephus, and is attributed in extant manuscripts either to Hegesippus – a possible corruption of Iosippus – or to Ambrose of Milan. Its composition is usually dated to the late fourth century: book 2 contains an allusion to the conquest of Britain by Theodosius c. 370 AD. The text is followed by the Pseudo-Ambrosian work Anacephaleosis, a Carolingian treatise on the destruction of Jerusalem, and the volume ends with tables of concordance between Hegesippus and Josephus's works.