WYVILL, Christopher, Rev.

A more extended Discussion in favour of liberty of conscience. The second edition.
London, J. Johnson, 1808.
8vo, pp. 22; occasional light spotting, but a very good copy in recent brown cloth, spine gilt, bound in with numerous blanks.
£150

Approximately:
US $167
€170
Added to your basket:
A more extended Discussion in favour of liberty of conscience. The second edition.
Second edition, first published the same year. A discussion of the ongoing question of Catholic Emancipation in the wake of the Act of Union between England and Ireland in 1800. Wyvill (1740-1822) was a Scottish-born Yorkshire landowner who advocated universal tolerance.
You may also be interested in...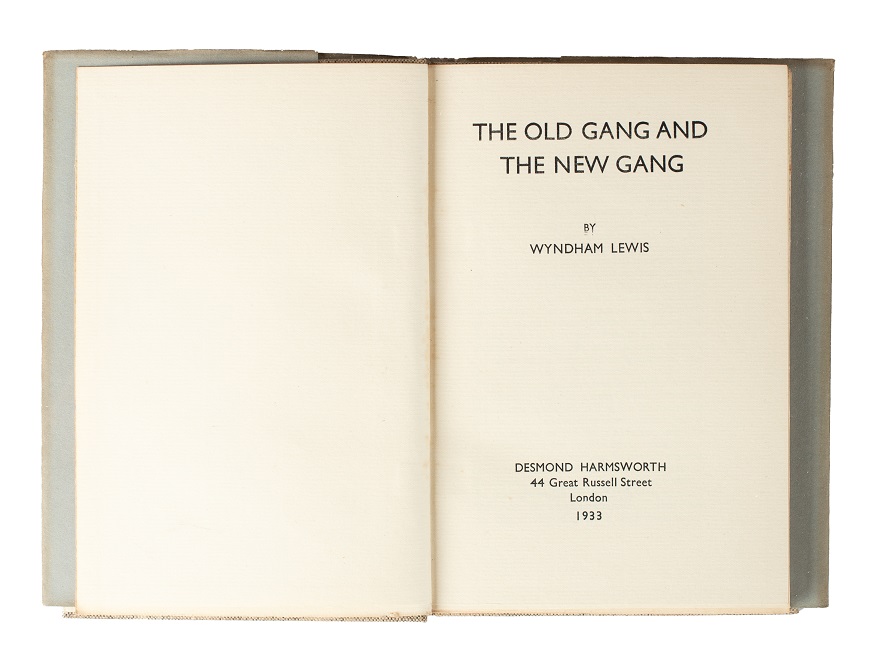 review copy LEWIS, Wyndham.
The Old Gang and the New Gang.
First edition, binding variant (1), a work on 'youth cults' and the rise of European dictatorships. Bridson's review was not especially complimentary, noting 'that peculiar "kiddish" idiom which Mr. Lewis uses to advantage in his satiric novels and to little purpose elsewhere … We can excuse his wasting of our time, perhaps, but we cannot so easily excuse the wasting of his own.' Pound & Grover A19a; Morrow & Lafourcade A20.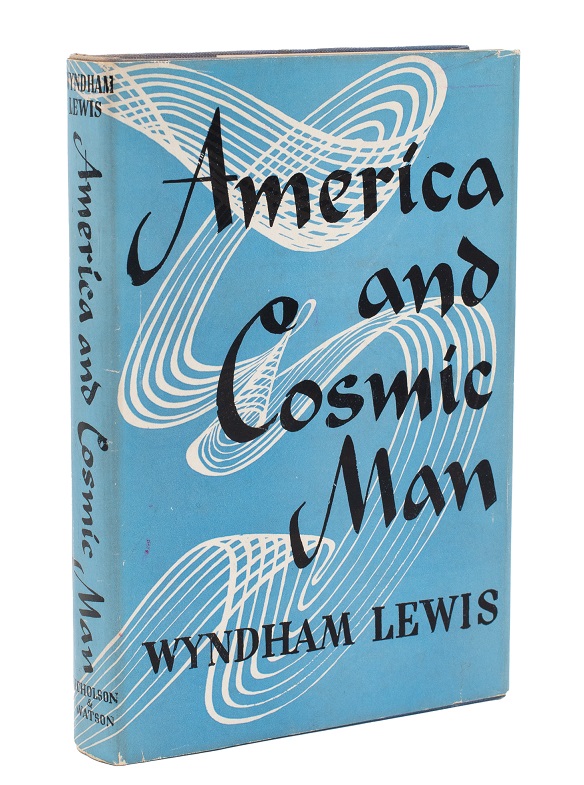 ON AMERICAN DEMOCRACY LEWIS, Wyndham.
America and Cosmic Man.
First edition, second state binding as always (the first, in green cloth, was rejected by Lewis as 'hideous' and was used on only 3 trial copies). In hand by 1943, not finished until 1946 and then rejected by American publishers until it finally found a British home in 1948, America and Cosmic Man is 'a work of considerable interest', 'concerned with the nature of American democracy, and the formative influences which have made it what it is', namely the 'beautiful polarity' of Hamiltonian centralizing authoritarianism and Jeffersonian decentralizing libertarianism (Bridson, Filibuster). Lewis's earlier distrust of FDR and the New Deal was here put fully in reverse, though he still, as ever, has plenty of time for criticism – lack of culture, over-commercialism, discrimination, etc.