WYVILL, Rev. Christopher.

A Defence of Dr. Price, and the reformers of England.
[York], W. Blanchard for J. Johnson and J. Stockdale, London, and York, J. Todd, 1792.
8vo, pp. [4], vii, [1, ads], 5-100; half-title; an excellent copy in recent purple cloth, spine gilt.
£250

Approximately:
US $278
€284
Added to your basket:
A Defence of Dr. Price, and the reformers of England.
First edition of this moderate radical pamphlet arguing for the legitimate rejoicing of English liberals in both the French Revolution and the success of the American Republic, without their possessing any invidious feeling towards the English constitution: for evidently the Bourbon monarchy was tyrannical; and in any case, different governments are suited to different climates.

Richard Price (1723–1791) was for many years preacher at the radical Newington Green Unitarian Chapel, where he would have known Joseph Johnson. Christopher Wyvill (1740–1822) was a member of the Yorkshire Association and corresponded with London radicals such as Priestley, which would explain the relationships evident in this pamphlet. Goldsmiths' 15506.
You may also be interested in...
LEWIS, Wyndham.
Paleface, the Philosophy of the melting Pot.
First edition, a considerably expanded version of an essay which first appeared in The Enemy no. 2, examining 'race-consciousness' in contemporary literature and the 'melting pot' philosophy of America. 'I am heart and soul upon the side of the Melting Pot, not upon that of the Barbed Wire' he maintains, but there are chilling arguments against miscegenation and decrying 'white guilt'. Particular targets of Lewis's satire were Sherwood Anderson's Dark Laughter> and D. H. Lawrence's Mornings in Mexico.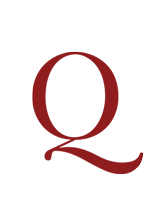 against antisemitism LEWIS, Wyndham.
The Jews, are they human?
First edition, Lewis's first avowedly antifascist text, an argument against antisemitism written after the first draft of The Hitler Cult but published nine months earlier. Lewis had visited Germany, and the Warsaw Ghetto, in 1938, and had been left disturbed. 'Perhaps because he had come to realise just how wrong he had been in his original belief that Hitler himself was not anti-Semitic, Lewis felt himself impelled to speak up on behalf of the Jews as they were becoming increasingly known to the British … too much had been written about the Jews on the grounds of common humanity, and far too little on the grounds of common sense. His appeal is, therefore, to the intelligence rather than to humanitarian feeling, though "it is extremely unintelligent, it is as well to remember, not to be humane"' (Bridson, The Filibuster).