WYVILL, Rev. Christopher

A letter to the Right Hon. William Pitt …
York, J. Johnson, [1793].
8vo, pp. [iv], 35, [1] blank; light dampstain to corner of first few leaves, otherwise clean and fresh; uncut in recent orange cloth, title in gilt on spine.
£250

Approximately:
US $278
€284
Added to your basket:
A letter to the Right Hon. William Pitt …
First edition of this open letter by the York reformer Christopher Wyvill to Pitt, arguing against the prosecution of the war against revolutionary France, which Wyvill saw as both unwarranted and sufficiently expensive as to cause material hardship in Yorkshire. Wyvill was in any case disappointed in Pitt, who had failed to promote, as he suggested he might, the parliamentary and electoral reform that had been lobbied for by the Yorkshire Association and others over the previous fifteen years.

Christopher Wyvill (1740–1822) was a member of the Yorkshire Association and corresponded with London radicals such as Priestley.

ESTC T10638.
You may also be interested in...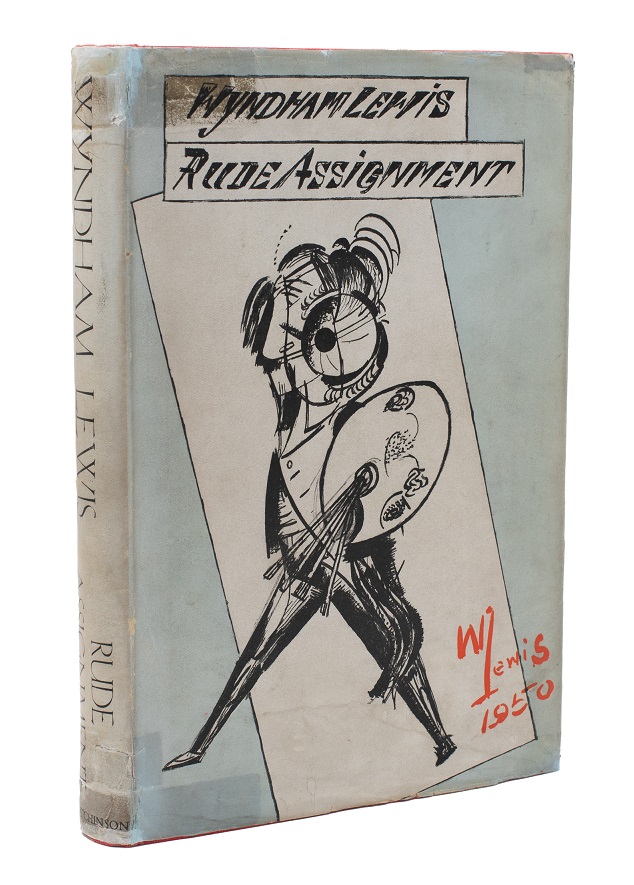 AUTOBIOGRAPHICAL REVISIONISM LEWIS, Wyndham.
Rude Assignment. A Narrative of my Career up-to-date … Illustrated with works by the Author.
First edition, first impression, 'one of the most readable of his later works ... also one of the most illuminating' (Bridson, Filibuster). Written throughout the late '40s, and originally titled The Politics of Intellect, Rude Assignment is divided into three parts, the first devoted to 'the ambivalent position of the intellectual in the modern world; the nature of satire; and the overriding influence of politics in contemporary thought. The second part provides 'the personal background to his career'; and Part Three re-examines earlier works, trying to square away his politics of the '30s, and reaffirming his sympathies for both Socialism and Internationalism.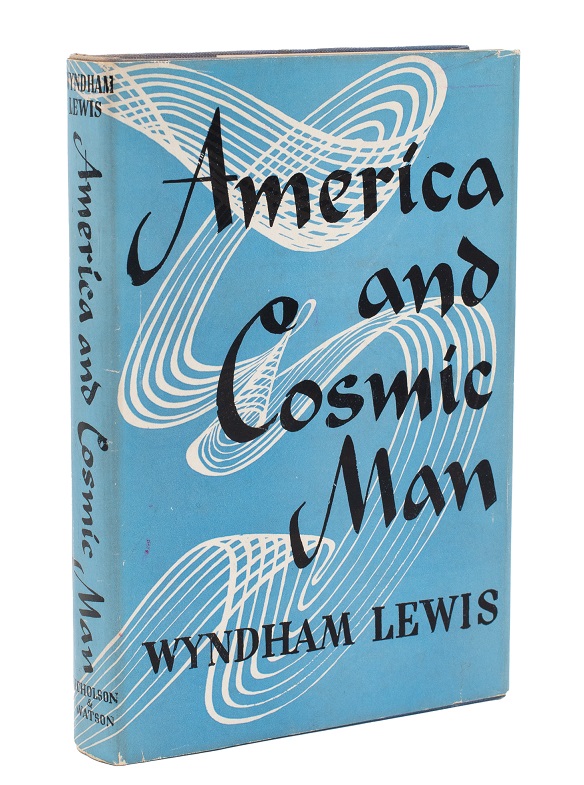 ON AMERICAN DEMOCRACY LEWIS, Wyndham.
America and Cosmic Man.
First edition, second state binding as always (the first, in green cloth, was rejected by Lewis as 'hideous' and was used on only 3 trial copies). In hand by 1943, not finished until 1946 and then rejected by American publishers until it finally found a British home in 1948, America and Cosmic Man is 'a work of considerable interest', 'concerned with the nature of American democracy, and the formative influences which have made it what it is', namely the 'beautiful polarity' of Hamiltonian centralizing authoritarianism and Jeffersonian decentralizing libertarianism (Bridson, Filibuster). Lewis's earlier distrust of FDR and the New Deal was here put fully in reverse, though he still, as ever, has plenty of time for criticism – lack of culture, over-commercialism, discrimination, etc.