[YOUNG, Edward].
The Works of the Author of the Night-Thoughts. In four Volumes. Revised and Corrected by Himself. A new Edition. London: Printed for J. Buckland, W. Bowyer, J. and F. Rivington [and 20 others], 1774. [With:] Volume the Fifth … Printed for W. Owen and 6 others, 1773. [and:] Volume VI … Printed for T. Cadell … and J. Nichols … 1778.
London: 1774-8.
6 vols., 12mo., portrait frontispiece in vol. I and plates bound as frontispices in vols. II-III; a fine set in contemporary tree calf, spine gilt, morocco labels; armorial bookplates of Sir Edmund Antrobus.
£500

Approximately:
US $653
€561
First complete edition, comprising a new edition of volumes I-IV, reprinting the revised authorized edition of 1757 (in which Young collected his 'most excusable' pieces, with corrections to render them 'as pardonable as it was in my power to do'); the posthumous fifth volume, originally published in 1767, adding a life of Young and compositions previously omitted, mainly in prose; and the first edition of Volume VI, completing the canon with occasional and ephemeral pieces that had not been located by the editor of Volume V.
You may also be interested in...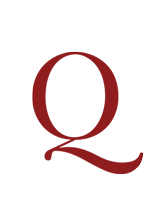 WALLER, Edmund.
Poems, &c. written by Mr. Ed. Waller … and printed by a Copy of his own Hand-Writing. All the lyrick Poems in this Booke were set by Mr. Henry Lawes, Gent. of the Kings Chappell, and one of his Majesties private Musick. Printed and published according to Order.

Second, first licensed, edition of Waller's first and most important collection, published while he was in exile, and shortly preceded by an unlicensed volume, Workes (London, Thomas Walkley, 1645) (Wing W 495) – 'an adulterate Copy, surreptitiously and illegally imprinted, to the derogation of the Author, and the abuse of the Buyer' (prefatory 'Advertisement to the Reader').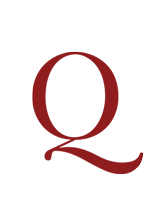 'FIRST OF THE ENGLISH POETS OF OUR AGE' SPENSER, Edmund.
The Faerie Queen: The Shepheards Calendar: together with the other Works of England's Arch-Poët, Edm. Spenser: collected into one Volume, and carefully corrected.
First collected edition, second issue, of the 'first of the English poets of our age, as his poems prove, written under the smile of the Muses, and with a genius destined to live' (William Camden). This volume contains all of Spenser's poetical works including Prosopopoia or Mother Hubberds Tale, which was left out of the 1611 issue, because of its allegorical attack on Lord Burghley, the father of the (then living) Lord Treasurer Robert Cecil.