'THE MOST PERFECT IMITATION OF JOHNSON'
[YOUNG, John].
A Criticism on the Elegy written in a Country Church Yard. Being a Continuation of Dr. J-----n's Criticism on the Poems of Gray.
London: Printed for T. Cadell … 1783.
8vo., pp. [iii]-xx, 90, wanting the half-title; light stain to fore-margin but a very good copy; red half morocco by H. Zucker.
£750

Approximately:
US $982
€853
First edition, the rare issue with Cadell's name in the imprint, of which ESTC lists two copies (Glasgow University and Library Company of Philadelphia); almost all copies have a G. Wilkie imprint.

The prefatory 'Advertisement' states that the 'editor' came across the Criticism as waste proof sheets wrapped around some late publications ordered from Ireland. He suggests facetiously that this text was a genuine passage from Lives of the Poets, 'withdrawn before publication', but it soon became generally known that it was the handiwork of John Young, the amiable Professor of Greek at Glasgow, nicknamed 'Cocky Bung' by his students from the fact that his father was a cooper.

Johnson's treatment of Gray had already been attacked in two serious pamphlets when Young published his satire. Boswell called it 'the most perfect imitation of Johnson' and quotes a long passage. Sir Walter Scott later praised the piece as 'the cleverest parody of the Doctor's style of criticism … very capital'. Here is another specimen, on the alliteration of 'Nor cast one longing, lingering look behind':

'Of all the elementary constituents of oral articulate sound, there is no one which has had more attention paid to it by the adepts in representative composition, than the semi-vocal incomposite l. It is easy of access, ready to grant, or even proffer its services; and ever within call. To it, of all the rest, Gray seems to have paid particular court.'

It is odd that there are only two (now three) copies with Cadell's imprint. As one of the partners in Lives of the Poets and the publisher of other works by Johnson, he may have handed the work over to Wilkie to avoid awkwardness. We know that Johnson declined to read it ('I never cut the leaves open') and thought the author was 'wrongheaded'.

In this copy leaf I1 is a cancel which would be signed *I had it not been inserted out of alignment so that the signature is cropped. There are two press figures in this sheet, 58-2 and 60-2, whereas all other sheets have only one. Despite being a cancel there is still something wrong, the last three lines on the verso being repeated at the top of I2.

Boswell, Life of Johnson, ed. Hill and Powell, IV, 392; Rothschild 2624 (Boswell's copy); Courtney and Nichol Smith, p. 138.
You may also be interested in...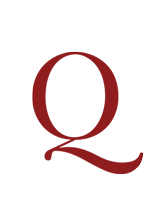 SHIPPING THE FOUNDATION OF ENGLAND'S WEALTH [DEFOE, Daniel].
Observations on the Fifth Article of the Treaty of Union, humbly offered to the Consideration of the Parliament, relating to foreign Ships. [No place or date but
Sole edition. Before the Treaty of Union, England, 'very careful to Encourage her own Shipping, and … Building of Ships, being one of the Principal Foundations of her Wealth', did not admit foreign-built ships to the freedom of English ports. Foreign owners and foreign bottoms were both excluded. The draft Fifth Article proposed that foreign-built ships wholly owned by Scottish owners were to be deemed ships of the build of Great Britain; if, however, there was a foreign part-owner (and this was common in 'the Shipping employ'd on the South-East of Scotland') they were still to be treated as foreign bottoms. Defoe suggests a compromise, that a vessel should qualify as Scottish if the major part (in terms of value) belonged to Scottish owners at the time of the Treaty. It was not adopted.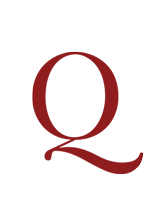 MIDDLETON, Conyers.
A Letter from Rome, shewing an exact Conformity between Popery and Paganism: or, the Religion of the Present Romans derived from that of their heathen Ancestors … The third Edition, with Additions. .
Third edition. 'The significant achievement' of a winter in Rome, collecting antiquities and recovering his health, was Middleton's 'Letter from Rome, published in 1729, which argued vigorously that many customs and rituals in the Roman Catholic Church derived from ancient pagan religion. Though not an original view, as Middleton admits in the preface, the autobiographical form, anecdotal reference, and crisp style gave the work a personally authentic tone of an English Protestant bemused at an exotic spectacle …. Middleton found especially revolting the more extreme ascetic practices of the Catholic penitents …' (Oxford DNB).