'THE MOST PERFECT IMITATION OF JOHNSON'
[YOUNG, John].
A Criticism on the Elegy written in a Country Church Yard. Being a Continuation of Dr. J-----n's Criticism on the Poems of Gray.
London: Printed for T. Cadell … 1783.
8vo., pp. [iii]-xx, 90, wanting the half-title; light stain to fore-margin but a very good copy; red half morocco by H. Zucker.
£750

Approximately:
US $984
€838
First edition, the rare issue with Cadell's name in the imprint, of which ESTC lists two copies (Glasgow University and Library Company of Philadelphia); almost all copies have a G. Wilkie imprint.

The prefatory 'Advertisement' states that the 'editor' came across the Criticism as waste proof sheets wrapped around some late publications ordered from Ireland. He suggests facetiously that this text was a genuine passage from Lives of the Poets, 'withdrawn before publication', but it soon became generally known that it was the handiwork of John Young, the amiable Professor of Greek at Glasgow, nicknamed 'Cocky Bung' by his students from the fact that his father was a cooper.

Johnson's treatment of Gray had already been attacked in two serious pamphlets when Young published his satire. Boswell called it 'the most perfect imitation of Johnson' and quotes a long passage. Sir Walter Scott later praised the piece as 'the cleverest parody of the Doctor's style of criticism … very capital'. Here is another specimen, on the alliteration of 'Nor cast one longing, lingering look behind':

'Of all the elementary constituents of oral articulate sound, there is no one which has had more attention paid to it by the adepts in representative composition, than the semi-vocal incomposite l. It is easy of access, ready to grant, or even proffer its services; and ever within call. To it, of all the rest, Gray seems to have paid particular court.'

It is odd that there are only two (now three) copies with Cadell's imprint. As one of the partners in Lives of the Poets and the publisher of other works by Johnson, he may have handed the work over to Wilkie to avoid awkwardness. We know that Johnson declined to read it ('I never cut the leaves open') and thought the author was 'wrongheaded'.

In this copy leaf I1 is a cancel which would be signed *I had it not been inserted out of alignment so that the signature is cropped. There are two press figures in this sheet, 58-2 and 60-2, whereas all other sheets have only one. Despite being a cancel there is still something wrong, the last three lines on the verso being repeated at the top of I2.

Boswell, Life of Johnson, ed. Hill and Powell, IV, 392; Rothschild 2624 (Boswell's copy); Courtney and Nichol Smith, p. 138.
You may also be interested in...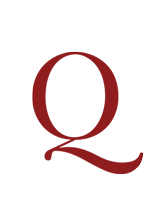 PLUNKET AND MACLAINE GENUINE ACCOUNT (A)
of the Life and Actions of James Maclean, Highwayman, to the Time of his Trial and receiving Sentence at the Old Bailey. Containing his Robberies, Gallantry at publick Places, with other remarkable Transactions. Together with some Account of Plunket his Companion.
First edition, the scarcer of two contemporary pamphlet biographies of the 'gentleman highwayman' James Maclaine (1724-1750). The son of a Scottish Presbyterian minister, Maclaine, having squandered an early inheritance and his wife's money, joined up with a down-at-luck apothecary, William Plunkett, to turn highwayman. The pair committed nearly twenty robberies in the next six months, masked and on horseback. Among their victims were Lord Eglington and Horace Walpole. Maclaine was finally apprehended in June 1750 – in his rooms were found, among other things, Lord Eglington's coat and blunderbuss, two pistols and twenty purses. Taken to the Gatehouse, Maclaine became the talk of the town, 'Numbers of Quality … crouding in upon him daily'. He was tried at the Old Bailey in September (his ill-considered defence is presented here on pages 25-31), and executed soon after. His skeleton makes an appearance in Hogarth's depiction of the Royal College of Physicians in The Four Stages of Cruelty (1751).
PRICED CATALOGUE OF THE DICKENS PICTURE SALE [DICKENS, Charles.]
Catalogue of the Beautiful Collection of modern Pictures, water-colour Drawings, and Objects of Art, of Charles Dickens deceased: which (by Order of the Executors) will be sold by Auction, by Messrs. Christie, Manson & Woods, at the great Rooms, 8, King Street, St. James's Square, on Saturday, July 9, 1870, at one o'clock precisely. May be publicly viewed three Days preceding, and Catalogues had, at Messrs. Christie, Manson and Woods' Offices …
Original edition. So great was the interest in this famous sale that a facsimile of the catalogue was issued by Field and Tuer in the same year.