'THE MOST PERFECT IMITATION OF JOHNSON'
[YOUNG, John].
A Criticism on the Elegy written in a Country Church Yard. Being a Continuation of Dr. J-----n's Criticism on the Poems of Gray.
London: Printed for T. Cadell … 1783.
8vo., pp. [iii]-xx, 90, wanting the half-title; light stain to fore-margin but a very good copy; red half morocco by H. Zucker.
£750

Approximately:
US $947
€834
Added to your basket:
A Criticism on the Elegy written in a Country Church Yard. Being a Continuation of Dr. J-----n's Criticism on the Poems of Gray.
First edition, the rare issue with Cadell's name in the imprint, of which ESTC lists two copies (Glasgow University and Library Company of Philadelphia); almost all copies have a G. Wilkie imprint.

The prefatory 'Advertisement' states that the 'editor' came across the Criticism as waste proof sheets wrapped around some late publications ordered from Ireland. He suggests facetiously that this text was a genuine passage from Lives of the Poets, 'withdrawn before publication', but it soon became generally known that it was the handiwork of John Young, the amiable Professor of Greek at Glasgow, nicknamed 'Cocky Bung' by his students from the fact that his father was a cooper.

Johnson's treatment of Gray had already been attacked in two serious pamphlets when Young published his satire. Boswell called it 'the most perfect imitation of Johnson' and quotes a long passage. Sir Walter Scott later praised the piece as 'the cleverest parody of the Doctor's style of criticism … very capital'. Here is another specimen, on the alliteration of 'Nor cast one longing, lingering look behind':

'Of all the elementary constituents of oral articulate sound, there is no one which has had more attention paid to it by the adepts in representative composition, than the semi-vocal incomposite l. It is easy of access, ready to grant, or even proffer its services; and ever within call. To it, of all the rest, Gray seems to have paid particular court.'

It is odd that there are only two (now three) copies with Cadell's imprint. As one of the partners in Lives of the Poets and the publisher of other works by Johnson, he may have handed the work over to Wilkie to avoid awkwardness. We know that Johnson declined to read it ('I never cut the leaves open') and thought the author was 'wrongheaded'.

In this copy leaf I1 is a cancel which would be signed *I had it not been inserted out of alignment so that the signature is cropped. There are two press figures in this sheet, 58-2 and 60-2, whereas all other sheets have only one. Despite being a cancel there is still something wrong, the last three lines on the verso being repeated at the top of I2.

Boswell, Life of Johnson, ed. Hill and Powell, IV, 392; Rothschild 2624 (Boswell's copy); Courtney and Nichol Smith, p. 138.
You may also be interested in...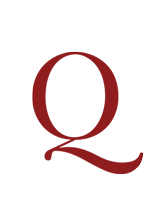 CHRISTIAN UTOPIA MOLINIER, Etienne.
A Mirrour for Christian States: or, a Table of politick Vertues considerable amongst Christians. Divided, into three Bookes. Reviewed, and augmented, by E. Molinier, of Tolose Priest, and Doctor of Divinitie. And by him dedicated, [t]o the most illustrious Lord, the Lord Cardinall of Valette, Archbishop of Tolose. Translated into English, by William Tyrwhit, Sen. Esquire …
First edition in English of Les Politiques chrestiennes ou tableau des vertus politiques considérées en l'estat chrestien (Paris, 1621); these sheets were reissued the following year with a cancel title-page as Essayes: or, morall and politicall Discourses.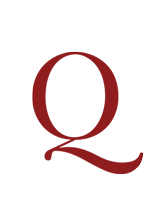 [BUTLER, John].
Some Account of the Character of the late Right Honourable Henry Bilson Legge.
First edition. Henry Bilson Legge (1708-1764), three times chancellor of the exchequer between 1754 and 1761, attracted both respect and censure. To Pitt, he was 'the child, and deservedly the favourite child, of the Whigs'. Horace Walpole, on the other hand, thought him a man 'of a creeping, underhand nature, [who] aspired to the lion's place by the manoeuvre of the mole'. Legge had earlier been a favourite of Sir Robert Walpole, who got him into the Commons and then found him a place as Treasury secretary, until, in 1741, he overstepped the mark with a proposal of marriage to Sir Robert's daughter, Maria.