ZAHN, Wilhelm.
Auserlesene Verzierungen aus dem Gesammtgebiet der bildenen Kunst, zum Gebrauch für Künstler und kunstbeflissene Handwerker, zugleich als Vorlegeblätter in Zeichenschulen, nach den Originalen gezeichnet …
Berlin, bei G. Reimer, 1844.
Small folio (35,5 x 28 cm), pp. [12], and 25 outline engraved plates mostly after Zahn; the plates with light spotting and offsetting here and there but not intrusive; bound in slightly later 19th century plain boards.
£1250

Approximately:
US $1640
€1398
First edition of this rare and fine pattern book of classical ornaments in marble, silver, bronze, ivory, and terracotta reproduced in outline engravings in order to instruct artists, craftsmen and fine art students. Zahn produced the volume from sketches made on his travels in southern Italy. Some of the designs were taken from pieces found in museums in Naples, but the majority are ornaments newly discovered in Pompeii and Herculaneum. The work is produced with the same eye to detail as his earlier monumental Die schönsten Ornamente…aus Pompei, Berlin 1828-29 (interior decorations recently discovered at Pompeii, reproduced in glorious colour) and was published while he was busily issuing his monumental Ornamente alles klassischen Kunstepochen, Berlin 1843-48, again in colour.

The plates were issued in five parts, each with a descriptive leaf of printed text, which are dated from May 1842 to August 1844; they were bound up here and issued with a printed title-page dated 1844.

Berlin, Ornamental Vorlagenwerke, no. 105; with only 4 more copies located in Germany of which 2 are not complete; COPAC locates only the British Library; OCLC lists no copies in North America.
You may also be interested in...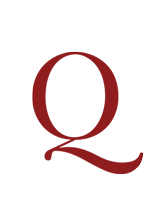 CHETHAM, Humphry.
The last will of Humphry Chetham, of Clayton, in the county of Lancaster, Esq; date December 16, 1651; whereby he founded and endowed a hospital and library in Manchester. Also the charter of King Charles II dated November 10, 1665 for making the trustees under Mr. Chatham's will a body-corporate.
First edition and the earliest printing of Humphrey Chetham's will. Chetham (1580-1653) was a cloth merchant and banker. Not having children of his own Chetham maintained 22 poor boys during his life by providing money for their maintenance and education. By his will this number was to be increased to 40 boys; he also left funds to build a house where the boys should live. Chetham left also considerable funds for the endowment of a chained library for the benefit of the people of Manchester, which was to become the Chetham's Library, the oldest public library in the English-speaking world. He also gave money to fit out a suitable library building. He gave money to endow further chained libraries of 'godly English Books' (p.41) in the parish churches of Manchester, Boulton, Turton, Walmsley and Gorton. He also left money for a hospital.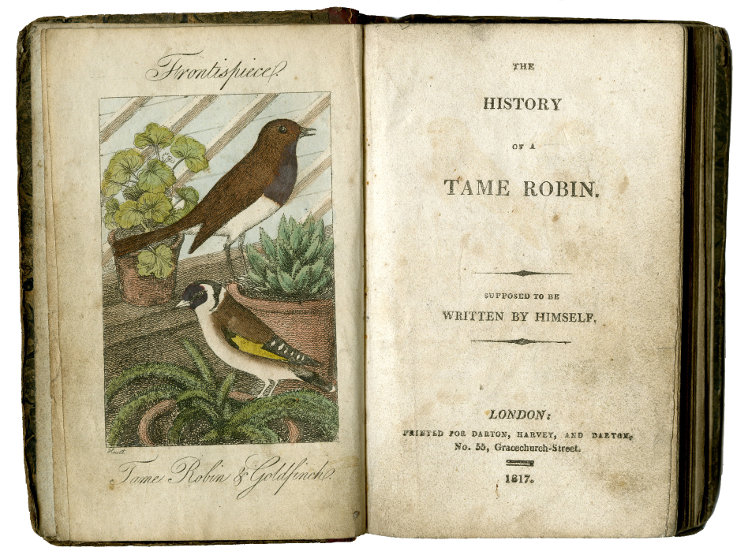 [KEENE, Marian].
The History of a tame Robin. Supposed to be written by Himself.
First and only edition. The tame Robin recalls a life of adventure enriched by human and avian friendships. A childhood spent in a school-room helped him attain 'a sufficient knowledge of literature to relate my adventures'. His life, though happy, is not without its vicissitudes: he loses a close friend, Goldey the goldfinch, to a bird of prey and spends a disconcerting time in the ownership of a spoilt child who starves sparrows to death.