ZAMPELIOS, Spiridion.
Βυζαντιναι Μελεται [Byzantine Studies]...
Athens, Christos Nikolaidos, 1857.
8vo, pp. 696, [50]; Greek letter; title and a few leaves of text foxed; a very good, clean, wide-margined copy preserving the rear original wrapper, bound in half morocco with marbled paper boards; rubbed, upper joint cracked but firm.
£350

Approximately:
US $453
€387
Added to your basket:
Βυζαντιναι Μελεται [Byzantine Studies]...
First edition. Spyros Zampelios was a champion of the continuity theory in the history of the Greek nation in the crucial decades of the mid nineteenth century, and the first Greek historian to adopt a tripartite examination of historical periods, divided into ancient, medieval and modern Hellenism. In this work he considers Byzantium as a part of Greece, positing that ancient Greek civilization had not faded away in the Byzantine Empire, but had been rather been creatively reshaped as it met Christianity.  This approach stood in direct opposition to the then prevalent ideas of the German historian Jakob Fallmerayer, who maintained that Greece had declined due to the annexation of its territories by the Slavic and Albanian peoples, and that the Byzantine Empire was simply the continuance of Roman conquest over Greek populations. Zampelios's view of an unbroken continuity from Anciet to Byzantine to modern Greece was distilled in his new coinage, the adjective 'Hellenochristianikos', introduced in this work, p. 464.
You may also be interested in...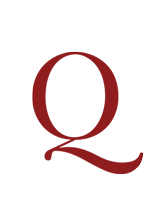 [KRAG, Niels, editor.]
NICOLAUS, of Damascus. Ex Nicolai Damasceni universali historia seu de moribus gentium libris excepta Iohannis Stobaei collectanea, quae Nicolaus Cragius latina fecit, et seorsum edidit.
First edition thus. Comprises observations on the customs of different peoples (Iberians, Celts, Phrygians, Assyrians, Spartans and so on) from the Augustan historian Nicolaus of Damascus' Universal history, only fragments of which have come down to us (in this case via Stobaeus). The text is printed here in the original Greek together with a Latin translation by the Danish historian and philologist Niels Krag (or Cragius, c. 1550–1602).
EQUESTRIAN ANNOTATIONS XENOPHON, and Sebastian CASTELLIO (editor).
Opera, quae quidem Gręcè extant, omnia, partim iam olim, partim nūc primùm, hominum doctissimorum diligentia, in latinam linguam cōversa.
Annotated first Castellio edition of Xenophon's works, with Hipparchicus and De equis alendis. The great surviving works of classical horsemanship, Xenophon's two treatises proved enormously influential, their principles uncontested until the publication of Grisone's Ordini di cavalcare in 1550. Though unfailingly harsh in his criticism of veterinary authors, Sir Frederick Smith writes that Xenophon's works 'show the wide grasp possessed by the Greeks of that time in the selection, training, and hygienic care of horses … though written 2300 years ago, such is the soundness of his observation and humanity that they might have been written in the present day' (The early History of veterinary Literature I, pp. 8-9). Despite the success of Grisone in the second half of the sixteenth century, the consensus soon returned to Xenophon's gentler training techniques, which have remained in favour since.