'ENTER AMBIGUITY IN DISTINCTIONS CLOAKE'
[ZOUCHE, Richard].
The Sophister. A Comedy …
London: Printed by J. O. for Humphrey Mosley, and are to be sold at his Shop … 1639.
4to., pp. [70], wanting the initial blank (A1); outer woodcut border of title-page cropped (even though it is folded over at lower and outer edges), a few small marginal repairs, but a good copy in modern half calf.
£2500

Approximately:
US $3239
€2737
Added to your basket:
The Sophister. A Comedy …
First edition, attributed to Richard Zouche, Regius professor of civil law at Oxford from 1620 until his death. Only two literary works are credited to Zouche (1590-1651), a poem The Dove: or Passages of Cosmography (1613), and the present play, with its resoundingly legal vocabulary.

Our Civill Law doth seeme a royall thing,
It hath more Titles than the Spanish King:
But yet the Common Law quite puts it downe.
In getting, like the Pope, so many a Crowne.

The Prologue, 'spoken by Mercury to the Academicall Auditors', suggests a university or inns of court audience, and it is likely it was first performed c.1614-1620. The play itself has a distinctly academic bent – the plot centring on the sophister Fallacy, his father Discourse, and a sequence of rhetorical and philosophical figures: Proposition, Description, Invention, Division, Ambiguity.

A manuscript version under the title 'Fallacy, or the Troubles of Great Hermenia' (MS Harleian 6869.2) probably represents a stage of the play before censorship, and names the author as 'R. Z.'

STC 26133; Greg 556; Bentley, V, 1276-1280.
You may also be interested in...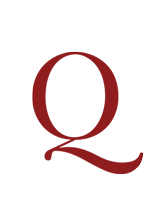 RANDOLPH, Thomas.
Poems with the Muses Looking-Glasse: and Amyntas …
First edition of the major collection – pastoral, erotic, and festive verse, followed by two plays – of one of the more illustrious of the 'sons of Ben', published two years after his death some three months short of his thirtieth birthday. Randolph began his literary career at Trinity College, Cambridge, where he was known for his wit and ingenuity, and organized student productions of his earliest plays.
Leaving Cambridge for London in 1632, he engaged with too much enthusiasm in the dissipations of metropolitan literary life, and his 'immoderate way of living in all probablility shortened his days (Phillips, Theatrum Poetarum, 1675). Commendatory verses here come from other 'sons' including Owen Feltham, and there are several poems addressed to Jonson himself, and 'A Parley with his empty Purse':
DODGY AGENTS AND PODIUM TANTRUMS:WAGNER IN LONDON [WAGNER, Richard.]
Wagner Festival. Royal Albert Hall, May 1877. Selections from the German texts of Der Ring des Nibelungen, Rienzi, Tannhäuser, Der Fliegende Holländer, Lohengrin, Die Meistersinger, etc. With English versions by Dr. Hueffer, Alfred Forman, Esq., J. P. Jackson, Esq., and John Oxenford, Esq.
First edition, very rare, an attractive volume collecting the separately-issued programmes for the initial run of six concerts during the first Wagner Festival at the Royal Albert Hall in May 1877, with a general title-page. The texts are printed in German and English in parallel – the first appearance of the texts in English.