ZUCKERKANDL, Robert.
Die Währungsänderung in Britisch-Indien.
[Vienna and Prague, F. Tempski, and Leipzig, G, Freytag, c. 1894]
4to, pp. 26; lightly browned; a good copy in modern cloth.
£120

Approximately:
US $167
€136
First edition of this rare paper, offprinted from Zeitschrift für Volkswirtschaft, Socialpolitik und Verwaltung, volume III, issue I, on the changes of the Indian currency against the silver and gold prices. From 1873 the value of the Rupee sank considerably, leading to the British government of India's decision in 1893 to close the mints. Zuckerkandl (1856-1926), professor of political economy at the universities of Vienna and Prague, was among the first historians of price theory. In this work he illustrates the contemporary monetary turbulence with statistical material and tables of the development of the Indian economy.

Menger col. 406; Masui p. 911; not found in NUC, or OCLC.
You may also be interested in...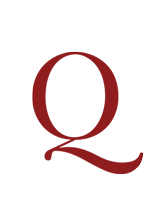 [TURNER, George].
An Inquiry into the revenue, credit, and commerce of France. In a letter to a member of the present parliament.
First editions. These three pamphlets all stem from the debate in the House of Lords of 1 June 1742 on the Trade & Navigation Bill. They all hinge on a single aspect of the debate – whether France could fund another war from her export and import revenues.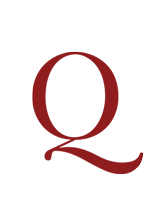 RICARDO, David.
Grundgesetze der Volkwirthschaft und Besteuerung. Aus dem Englishen übersetzt von Dr. Ed. Baumstark … Zweite durchgesehene, verbesserte und vermehrte Auflage [from general title: Erster Band. Übersetzung].
Complete second edition of the second German translation of Ricardo's Principles, based on the third English edition of 1821. The first edition of this translation was published in 1837, based on the second English edition (1819) as the translator was unable to obtain a copy of the third; a companion volume of commentary by the translator followed in 1838. This second edition was in fact issued without the commentary, the latter being reissued in 1905 as a separate work (although in an entirely revised, i.e. rewritten form by Karl Diehl (1864–1943), professor at Königsberg and, later, at Freiburg, who dedicates his labour to the 70-year-old Adolf Wagner), but is offered here to complete the set.