ŚWIATŁO.
Czasopismo popularno-naukowe. Organ Polskiej Partyi Socyalistycznej. Rok pierwszy [- drugi].
Two volumes in one, 8vo, pp. [ii], 201, [1]; [ii], 191, [1], titles illustrated (see below), with 8 portraits in the text; beginning and end of the volume a little brown-spotted, cut close at upper margins (last leaf of year one with cut away page numeral, titles a little cropped at head), repaired tear to p. 95 in volume I, Czech stamp on p. 156 in volume II; in recent Polish cloth; spine lettered in gilt; pseudonyms and abbreviations of the authors' names noted in pencil.
£750

Approximately:
US $1002
€851
The first two complete years (eight consecutive issues) of the very rare quarterly magazine of the PPS, the largest Socialist Party of Poland, lead by Piłsudski. Altogether 19 issues appeared up to 1904. The annual titles, which are apparently not always present were designed by Teofil Terlecki (1870-1902). Earlier he had worked for the Munich periodical Jugend, from which the German word for art nouveau (Jugendstil) is derived. Later he designed numerous exile publications of the PPS.

Bound in at the end is one leaf of statutes of the PPS, printed in London and one appeal to the party members, dated Warsaw, 1900.

Żanna Kormanowa, Materiały do bibliografii druków socjalistycznych, p. 79 (not listing issues 2 and 3); see Józef Kozłowski, Proletariacka Młoda Polska, p. 75 for an illustration of Terlecki's design of the titles); we were able to locate issues 4 and 5 of 1902 at Stanford, issue 18 at the Sorbonne in Paris, 18 issues at the International Institute for Social History in Amsterdam and the complete run in the British Library (with wrappers for the single issues, however, without annual titles).
You may also be interested in...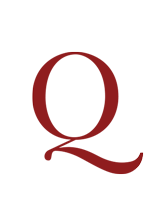 PARETO, Vilfredo.
Trasformazione della Democrazia.
First collected edition of four articles originally published in the Rivista di Milano between 5 May and 20 July 1920: 'Generalità', 'Sgretolamento della Sovranità centrale', 'Il Ciclo plutocratico', and 'I Sentimenti', with an appendix in which Pareto relates the pieces to the theory set out in his Trattato di Sociologia (1916). Along with the articles collected in Fatti e Teorie (1920), these represent the application, with some adaptation, of his major sociological ideas to history and contemporary development. They are an important source for his political ideas at the end of his life, when he engaged, ambiguously, with Fascism. See Placido Bucolo, The Other Pareto, pp. 248–53.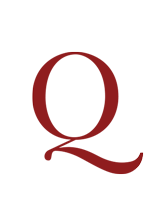 in favour of trade with britain SMITH, William.
The Speeches of Mr. Smith, of South Carolina, delivered in the House of Representatives of the United States, in January, 1794, on the Subject of certain commercial Regulations, proposed by Mr. Madison, in the Committee of the whole, on the Report of the Secretary of State.
First London edition, a rebuff to the punitive anti-British tariffs proposed by the future President James Madison, first printed in Philadelphia in the same year and also reprinted in Edinburgh.