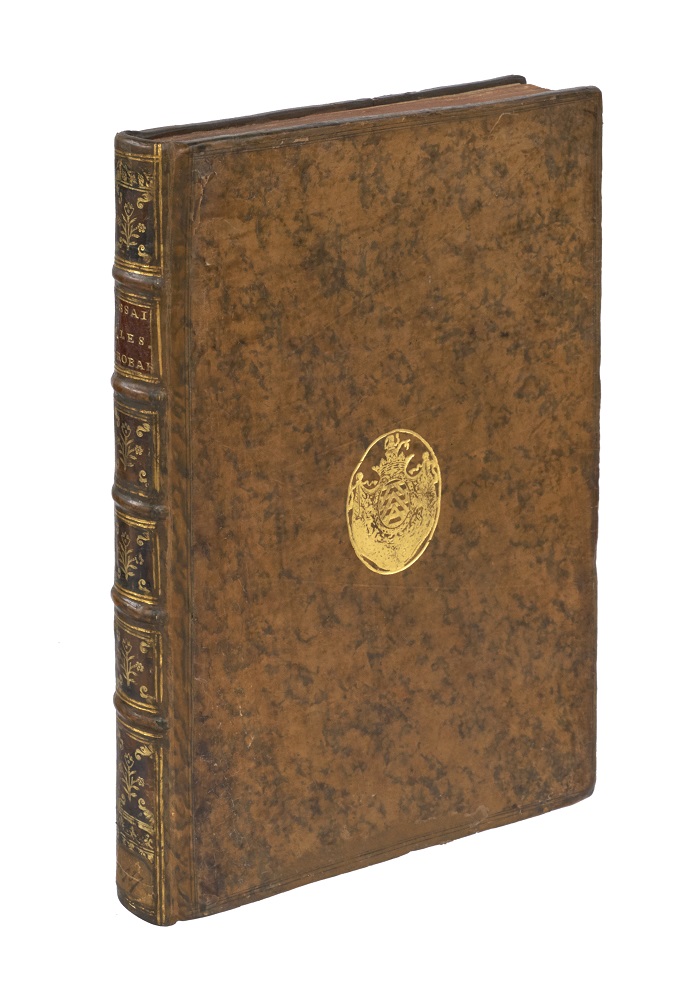 A CLASSIC OF STATISTICAL SCIENCE DEPARCIEUX, Antoine.
Essai sur les probabilités de la durée de la vie humaine; d'où l'on déduit la manière de déterminer les rentes viagères, tant simples qu'en tontines: précédé d'une courte explication sur les rentes à terme, ou annuités; et accompagné d'un grand nombre de tables.
A large, crisp and illustrious copy of the first edition of a classic of statistical science: it is the first to define expectation of life – which Deparcieux calls 'la vie moyenne' – and the first to contain life tables for males and females. 'The first French work in the actuarial field ... After publication of this Essai, expectation of life came into general use as a descriptive statistic. Deparcieux scaled his mortality data to a radix of 1000 at age 3, calculated the survivors at every five years and interpolated the intermediate values ... [His table] was espoused by the French life insurance companies and used almost until the end of the nineteenth century for premium calculations where payments were made on survival' (History of Actuarial Science, ed. Steven Haberman & Trevor Sibbett, London 1995, p. 243).