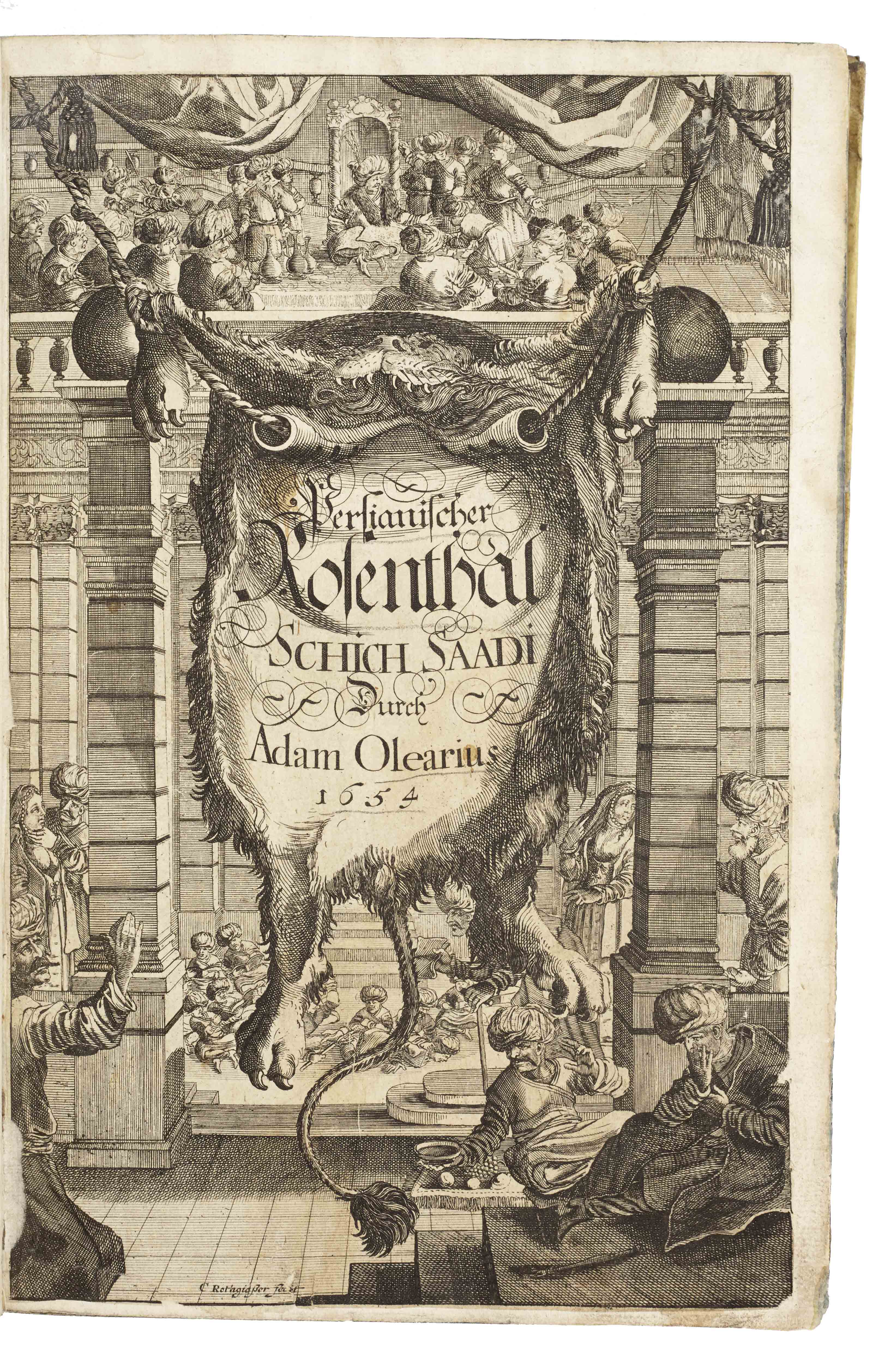 FIRST ILLUSTRATED EDITION SA'DI, Abu 'Abd Allah Musharrif al-Din (Adam OLEARIUS, translator). 
Persianischer Rosenthal.  In welchen viel lustige Historien scharffsinige Reden und nützliche Regeln.  Vor 400. Jahren von einem Sinnreichen Poeten Schich Saadi in Persischer Sprach beschrieben. 
Rare first illustrated edition, and the first edition translated by Olearius, of Sa'di's Gulistān or 'Rose-garden', with splendid engravings.