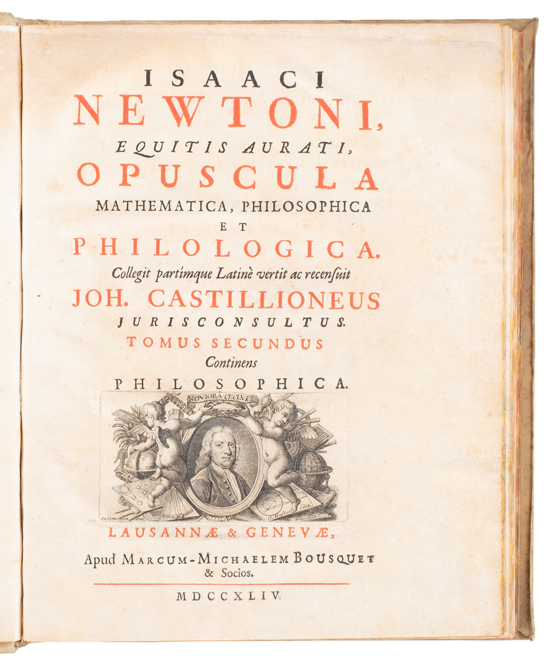 FIRST COLLECTED EDITION NEWTON, Isaac.
Opuscula Mathematica, philosophica et philologica. Collegit partimque Latine vertit ac recensuit Joh. Castillioneus [G.F. Salvemini] jurisconsultus.
First edition of Newton's collected works, a major tool in the dissemination of Newton's science and a major publication in the history of science.  The edition, edited and introduced by the Pisa alumnus Giovanni Salvemini da Castiglione, contains twenty-six works (which, while having appeared previously, were not easily accessible), from Newton's mathematical works and optical lectures, which were greatly influential and laid the foundations of modern science, to his philological essays on history and theology.