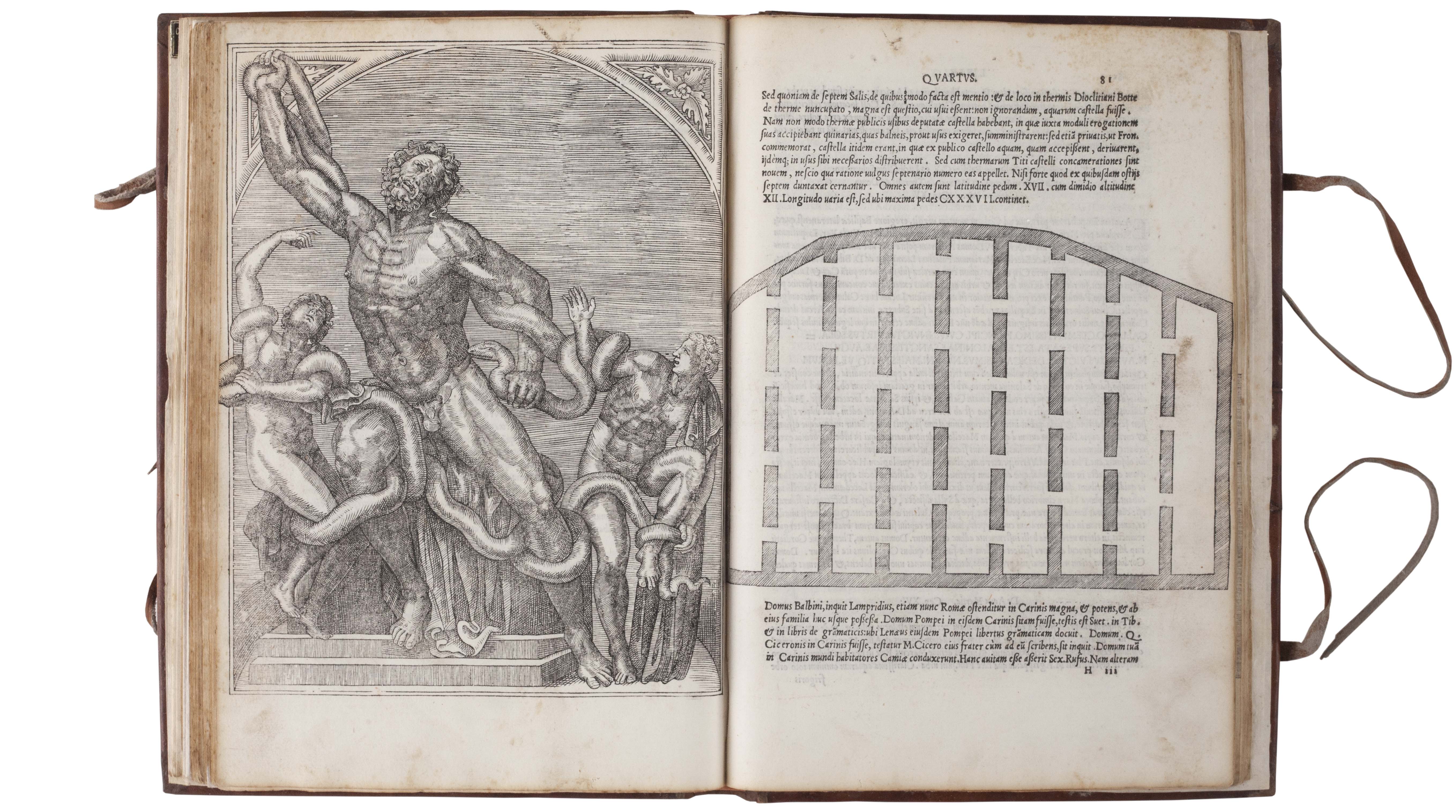 MARLIANI, Bartolomeo.
Urbis Romae topographia.
First illustrated edition (third overall), showing the archaeology and antiquities of Rome as known in the sixteenth century. First published in octavo by Antonio Blado in 1534 and reprinted at Lyons by Sébastien Gryphe later the same year, Marliani's topography of Rome remained the foremost work on the subject over the following two centuries. This considerably revised edition, the first to be printed in folio, was accompanied for the first time by a series of large woodcuts, providing a comprehensive visual record of ancient structures and sculptures in Rome. Particularly noted are the double-page map of Rome, signed by the calligrapher Giovanni Battista Palatino, and the full-page woodcut of the Laocoön, whose excavation Marliani had witnessed in 1506.