BEARDÉ DE L'ABBAYE.
Essays in agriculture: or, a variety of useful hints, for its improvement, with respect to air, water, earth, heat and cold; as an attempt to ascertain their influence on vegetation…
London, T. Carnan, 1776
4to, pp. [4], vii, [1], 110, [2]; tear to p. 109 repaired (not affecting text), and minor damp stains to the first half, but otherwise a good copy; disbound.
£380

Approximately:
US $508
€430
First and only edition in English. Little is known of Beardé; born at the beginning of the eighteenth century, he won the 1766 prize offered by the Agricultural Society of Saint Petersburg with his Essay in answer to the question 'Est-il plus avantageux à un état que le paysan possède en propre du terrain, ou qu'il n'ait que des biens meubles? Et jusqu'où doit s'étendre cette propriété pour l'avantage de l'État?' He criticised the physiocrats in some of his works, and was in turn attacked by Baudeau in the Ephémérides du Citoyen. He died in 1771. The first edition appeared in French in 1768.

Rothamsted, p. 19; not in Kress or Goldsmiths'.
You may also be interested in...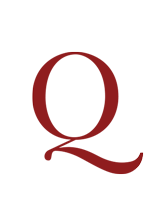 THICKNESSE, Philip.
A Year's Journey through France and Part of Spain.
First Irish edition; an edition was published in Bath in the same year. 'Disappointed in the expectation of falling heir to some property, 1775, "driven out of his own country with eight children in his train," he removed himself to Spain, where he thought he could live more cheaply than in England. This trip employed him until November, 1776, and produced the above book' (Cox). As well as recounting Thicknesse's own experiences, the work also contains advice for would-be visitors to France, for instance discouraging men from taking attractive wives to Paris (lest they be corrupted by the local ladies, famed for their rather slapdash take on marital fidelity and for their equally licentious husbands). Boswell records being recommended the book by Dr Johnson on 3rd April 1778.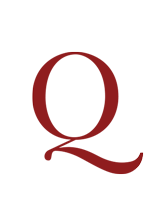 [VALERIANI MOLINARI, Luigi].
Del prezzo delle cose tutte mercatabili. Trattato legale-economico ove incidentemente si additano i veri principj della moneta …
Very rare first edition. 'Valeriani (1758–1828) was something of a polyhistor and much admired in his time and country. The little steam he reserved for economics was put to good use, however, in his theory of prices (Del prezzo delle cose tutte mercatabili, 1806), which could have taught Senior and Mill how to handle supply and demand functions' (Schumpeter, p. 511n).