BELYI, Andrei, pseud. [i.e. Boris Nikolaevich Bugaev].
Tragediia tvorchestva. Dostoevskii i Tolstoi [The Tragedy of Creation. Dostoevsky and Tolstoy].
[Moscow,] "Musaget", [1911].
8vo, pp. 46, [8] publishers' catalogues; half-title adhering to front wrapper at upper inner margin, but a very good copy in the original buff printed wrappers; contemporary signature to title, occasional blue pencil marks in margin.
£750

Approximately:
US $1002
€851
First edition of Bely's important essay on Tolstoy and Dostoevsky. Tolstoy's death at Astapovo station in November 1910 brought Bely to a new appreciation of the author's genius. Yet along with it came a conviction of the irrelevance of 'form' to art and that even Tolstoy's 'revolutionary form' was an obstacle on the road to the 'reign of happiness'. The essay comes to a rousing conclusion in which Astapovo (i.e. the death of Tolstoy) becomes a symbol for the potential aesthetic future of Russia, 'surrounded by emptiness; and this emptiness is not an evil emptiness, but as clear as noonday, a radiant glade'.

Bely had delivered the lecture on which this essay is based at a meeting of the Religio-Philosophical Society in November 1910. The young Boris Pasternak, who was later to reject Bely, was present at the meeting, and was inspired 'with a belated professional interest, he thought, to read the work of the symbolists and reread that of their precursors' (E. Pasternak, Boris Pasternak: Materialy dlia biografii, 1989).

Not in Kilgour.
You may also be interested in...
BLOK, Aleksandr Aleksandrovich.
Teatr. Balaganchik – Korol' na ploshchadi – Neznakomka – Deistvo o Teofile – Roza i krest [Theatre. The puppet show – The king on the square – The stranger – The miracle of Theophilus – The rose and the cross].
A reprint of these plays, first published together in one volume in 1916.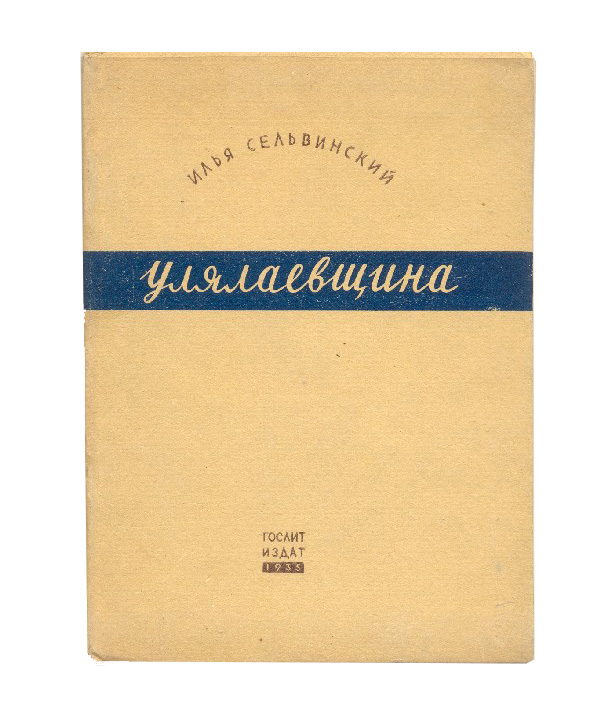 SEL'VINSKII, Il'ia Lvovich.
Ulialaevshchina: epopeia [The Ulialaev uprising: an epic].
Fourth edition (first, 1927) of Sel'vinskii's first and most successful verse epic. Ulialaevshchina describes the fortunes of a kulak, Ulialaev, 'who seized an estate from its pre-Revolutionary owner and was later defeated in an anarchist rebellion by the Red Army. Selvinsky's depictions are folkloric. The hero's wife, first taken from the landowner, is brutally murdered, her corpse dragged by a horse, and her head impaled on a spear by the Red commander. Ulialaev himself is shot and decapitated. In the 1950s this tale had to be rewritten, and its hero became Lenin' (Evelyn Bristol, A History of Russian Poetry, OUP, 1991, p. 255).