NUMISMATIC IN THE EARLY 1800S
BENTHAM, William, barrister and numismatist.
Autograph letter to the bookseller Lackington.
Upper Gower Street [London], 25 August 1819.
8vo, pp. 1 + 1 blank, slightly trimmed at upper right-hand corner, light foxing, creases where folded.
£100

Approximately:
US $133
€113
Writing in the third person, Bentham requests that he be sent the 'Supplemt of Mr Ruding's Coins intended for the purchasers of the quarto edn'. Rogers Ruding (1751-1820) published his Annals of the Coinage, a chronological account of English coinage, in four quarto volumes in 1817. It sold out quickly and was republished in 1819.

William Bentham, barrister, lived at 98 Upper Gower Street, between 1789 and 1836. He was probably a descendant of Bishop Thomas Bentham (1513/14-1579) and therefore a cousin of the philosopher Jeremy Bentham. The following note appeared in the Proceedings of the Royal Numismatic Society upon his death in 1836: 'In Mr Bentham, numismatic science has lost an ardent promoter and extensive collector, as the catalogue of his collection, now in the Society's library, evinces.'
You may also be interested in...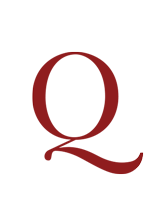 ZUCKERKANDL, Robert.
Die Währungsänderung in Britisch-Indien.
First edition of this rare paper, offprinted from Zeitschrift für Volkswirtschaft, Socialpolitik und Verwaltung, volume III, issue I, on the changes of the Indian currency against the silver and gold prices. From 1873 the value of the Rupee sank considerably, leading to the British government of India's decision in 1893 to close the mints. Zuckerkandl (1856-1926), professor of political economy at the universities of Vienna and Prague, was among the first historians of price theory. In this work he illustrates the contemporary monetary turbulence with statistical material and tables of the development of the Indian economy.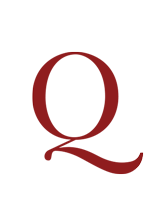 TURGOT,
Anne Robert Jacques and DUPONT de NEMOURS, Pierre Samuel, ed. Oeuvres posthumes ... ou mémoire de M. Turgot, sur les administrations provinciales, mis en parallele avec celui de M. Necker, suivi d'une lettre sur ce plan, & des observations d'un républicain sur ces mémoires; & en général sur le bien qu'on doit attendre de ces administrations dans les monarchies.
First edition, published by Honoré Gabriel Mirabeau. The work was originally drawn up by DuPont de Nemours in 1776 under the title Mémoire sur les municipalités after a draft left by Turgot. The Lettre which begins on page 99 was written by DuPont de Nemours and the Observations (p. 113ff.) by Brissot de Warville. The work was reprinted in 1788.