BLACKERBY, Samuel. Nathaniel BLACKERBY, editor.
The First Part of the Justice of the Peace his Companion; or, a Summary of all the Acts of Parliament, whereby one, two, or more Justices of the Peace, are authorized to act, not only in, but out of the Sessions of Peace. Begun by Samuel Blackerby … Alphabetically digested, and continued to the End of the last Session of Parliament, 1734. With an Exact Table, by Nathaniel Blackerby …
London, E. & R. Nutt and R. Gosling for J. Walhoe, 1734.
Two vols, 12mo, pp. [xxiv], 540; [4], vii–xxiv, 360 (irregularly paginated but complete), with publisher's advertisement leaf before the title; a fine, bright copy of the First Part, with very occasional ink markings; contemporary ownership inscription on the front free endpaper and some browning, soiling, and waterstaining in the Second; both vols in near-contemporary non-uniform calf, worn, front joint cracked to Second Part, cords firm.
£450

Approximately:
US $0
€0
Later editions of this important source of information on crime and the work of the magistracy in early seventeenth-century England. Samuel Blackerby's Justice of the Peace his Companion … was first published by Walhoe in 1711, and appeared under the title Cases in Law wherein Justices of Peace have a jurisdiction … in 1717. We offer the second edition of Nathaniel Blackerby's revised and updated versions; the first was published in 1729 (Second Part) and 1730 (First Part).

Marvin, p. 128; Sweet and Maxwell II, 55 (5).
You may also be interested in...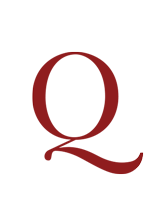 [MEXICO.]
Observaciones imparciales acerca de la administracion financiera en la época del gobierno provisional.
First edition. Written by 'varios mexicanos' (p. 73), this work takes the form of a series of observations on the Mexican economy at a time when relations between Mexico and the United States were deteriorating. 'Annexation was in fact approved by the United States Congress in February 1845, and thereafter the pace of events quickened. Mexican public opinion, both conservative and liberal, was inflamed against the aggressive politicians in Washington, but the new president, General Herrera, soon found that the financial and military state of the country made resistance hopeless and that help from Europe would not be forthcoming' (Bethell II p. 441).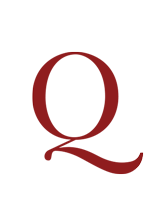 MEURSIUS, Joannes.
Rerum Belgicarum libri quatuor. In quibus Ferdinandi Albani sexennium, belli Belgici principium. Additur quintus, seorsim anteà excusus, in quo induciarum historia; & eiusdem belli finis.
First edition. The first four books narrate the repressive governorship of the duke of Alva (1567–73), who was sent to the Netherlands to secure Spanish rule after the collapse of the rebellion of 1566–67. An earlier version of the fifth book, which ends with the truce agreed in 1609 between Spain and the United Provinces, had appeared as Rerum Belgicarum liber unus in 1612, but was withdrawn in the face of vehement criticism. The author, a classical scholar and close friend of Grotius, was appointed historiographer to the States General in 1611 and was tutor to Oldenbarnevelt's sons.