BROWNING, Elizabeth Barrett.
Poems before Congress …
London: Chapman and Hall … 1860.
8vo., pp. [2], viii, [2], 65, [3], with initial blank and terminal advertisement leaf; a very good copy in the original red cloth, slightly shaken, spine rubbed.
£200

Approximately:
US $0
€0
First edition of a slender collection of seven poems on the cause of Italian independence, and one attacking slavery in the United States ('A Curse for a Nation'). The Congress of the title had been planned for Paris in January 1860, but Austria withdrew on learning that Napoleon III meant to use the occasion to advocate limiting the Pope's territory, and it was indefinitely postponed. Elizabeth knew that she ran the risk – realized in hostile reviews – of being called unpatriotic for condemning England's failure to intervene in the Italian cause, but she loved 'truth and justice' more than narrow nationalism. 'Let us put away the little Pedlingtonism unworthy of a great nation, and too prevalent among us … I dream of the day when an English statesman shall arise with a heart too large for England …' (Preface). Barnes A12.
You may also be interested in...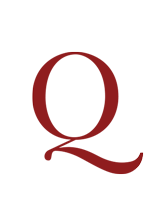 PRIOR, Matthew.
Poems on several Occasions.
First authorised edition, preceded by Curll's pirated collection of 1707. In the preface Prior complains that in Curll's edition poems by other authors have been misattributed to him and that some of his own poems are 'transcribed … so imperfectly, that I hardly knew them to be mine'. He divides the poems here into four categories, 'Public Panegyrics', 'Amorous Odes', 'Idle Tales', and 'Serious Reflections', but 'some of its most famous poems (Henry and Emma, An English Padlock, and Jinny the Just) do not easily fit into any one of these categories' (Oxford DNB).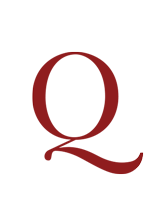 AN ACCIDENTAL DEFOE RARITY HALIFAX, George Savile, Marquis of.
Miscellanies … viz. I. Advice to a Daughter. II. The Character of a Trimmer. III. The Anatomy of an Equivalent. IV. A Letter to a Dissenter. V. Cautions for a Choice of Parliament Men. VI. A rough Draft of a new Model at Sea. VII. Maxims of State, &c.
First edition, the issue without the two rows of ornaments to the title-page, and with Q4-R3 uncancelled. Defoe's Letter to a Dissenter (first published 1688) rather than Halifax's was printed in error on leaves Q4-R3, and these leaves are cancelled in later issues (in the present copy Q4 is torn for cancellation). Halifax's actual Letter is printed on two final gatherings (leaves Q-q8).