CAGNAZZI, Luca de Samuele.
Analisi dell' economia privata e pubblica degli antichi relativamente a quella de' moderni …
Naples, Società filomatica, 1830.
8vo, pp. xii, 131, [1] blank; scattered light foxing; still a good copy in patterned boards.
£500

Approximately:
US $668
€566
First edition. Cagnazzi (1764–1852) was originally a teacher of mathematics by profession, receiving a professorship at Naples in 1806. 'His life was full of trouble; having been concerned in political intrigues, he had to flee from Naples and, after wandering, nearly always on foot, through Italy and Switzerland, and after being imprisoned more than once, he had to seek refuge in Florence. He returned to Naples under Murat's government' (Palgrave). He wrote a number of works on economics, and one on statistics, desiring 'government interference whenever practicable, and wrote, in particular, a book on ancient and modern economical principles (Analisi dell' economia privata e pubblica …) to point out that modern principles are preferable!' (ibid.).

Einaudi 774; Kress Italian 917; not in Goldsmiths'.
You may also be interested in...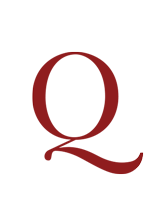 [NAVEAU, Jean-Baptiste].
Le financier citoyen.
A fine copy of the first edition of this anonymously published work on the financial administration of France. All we know about Jean-Baptiste Naveau (1716–1762) is that he was 'directeur de correspondance et fermier des devoirs de Bretagne' (Quérard). This work examines the policies of the ministry of finance since the beginning of the seventeenth century, and reflects upon the major economic theories of that period. Naveau goes on to question the financial policies of his day and the impact on the national resources, farming in particular. He then discusses the current system of taxation and its impact on the social classes, agriculture, trade and consumption. Naveau's ideas on taxation were critically reviewed by Voltaire in his L'homme aux quarante Écus (1768).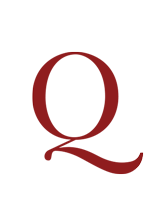 ZUCKERKANDL, Robert.
Die Währungsänderung in Britisch-Indien.
First edition of this rare paper, offprinted from Zeitschrift für Volkswirtschaft, Socialpolitik und Verwaltung, volume III, issue I, on the changes of the Indian currency against the silver and gold prices. From 1873 the value of the Rupee sank considerably, leading to the British government of India's decision in 1893 to close the mints. Zuckerkandl (1856-1926), professor of political economy at the universities of Vienna and Prague, was among the first historians of price theory. In this work he illustrates the contemporary monetary turbulence with statistical material and tables of the development of the Indian economy.