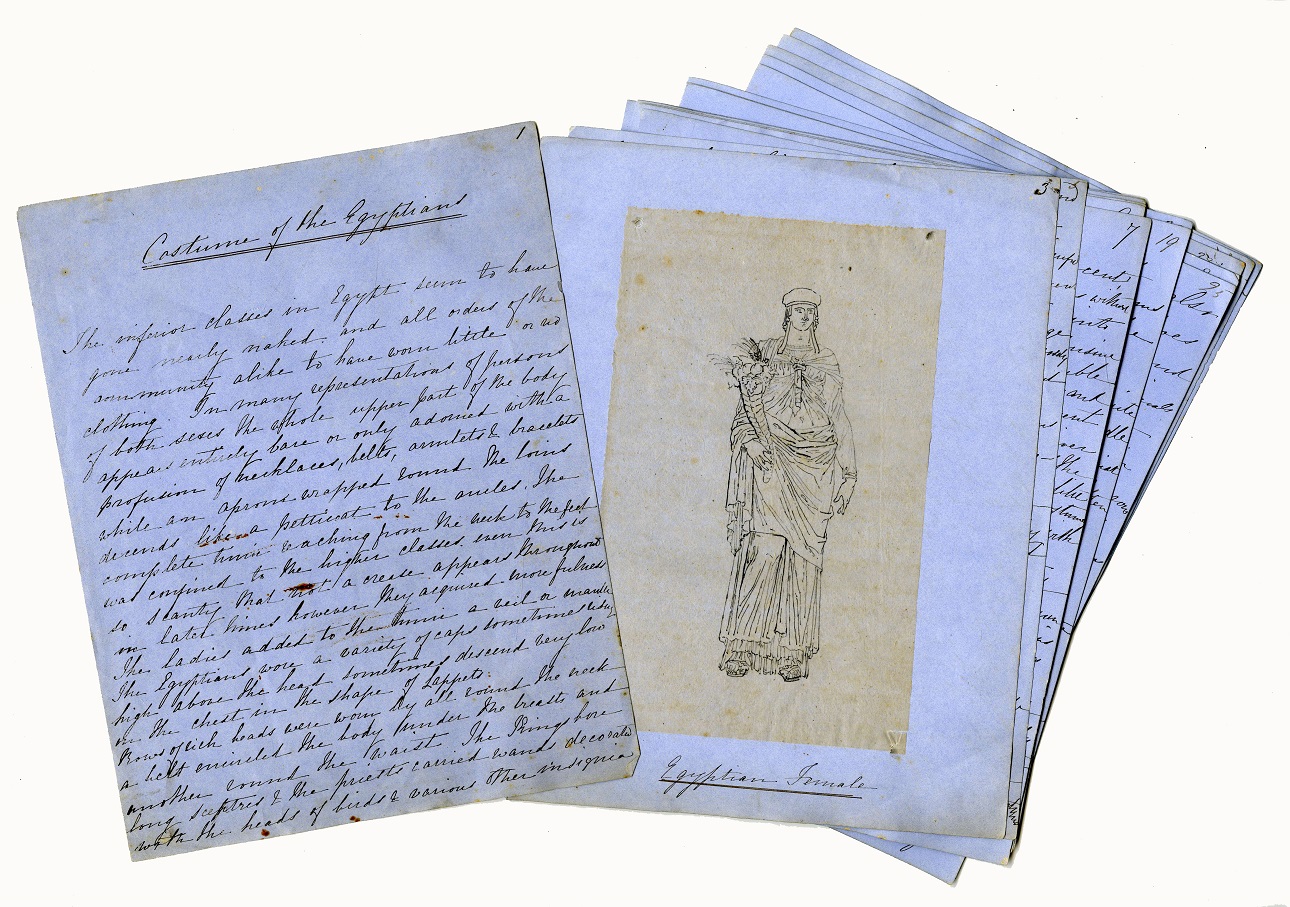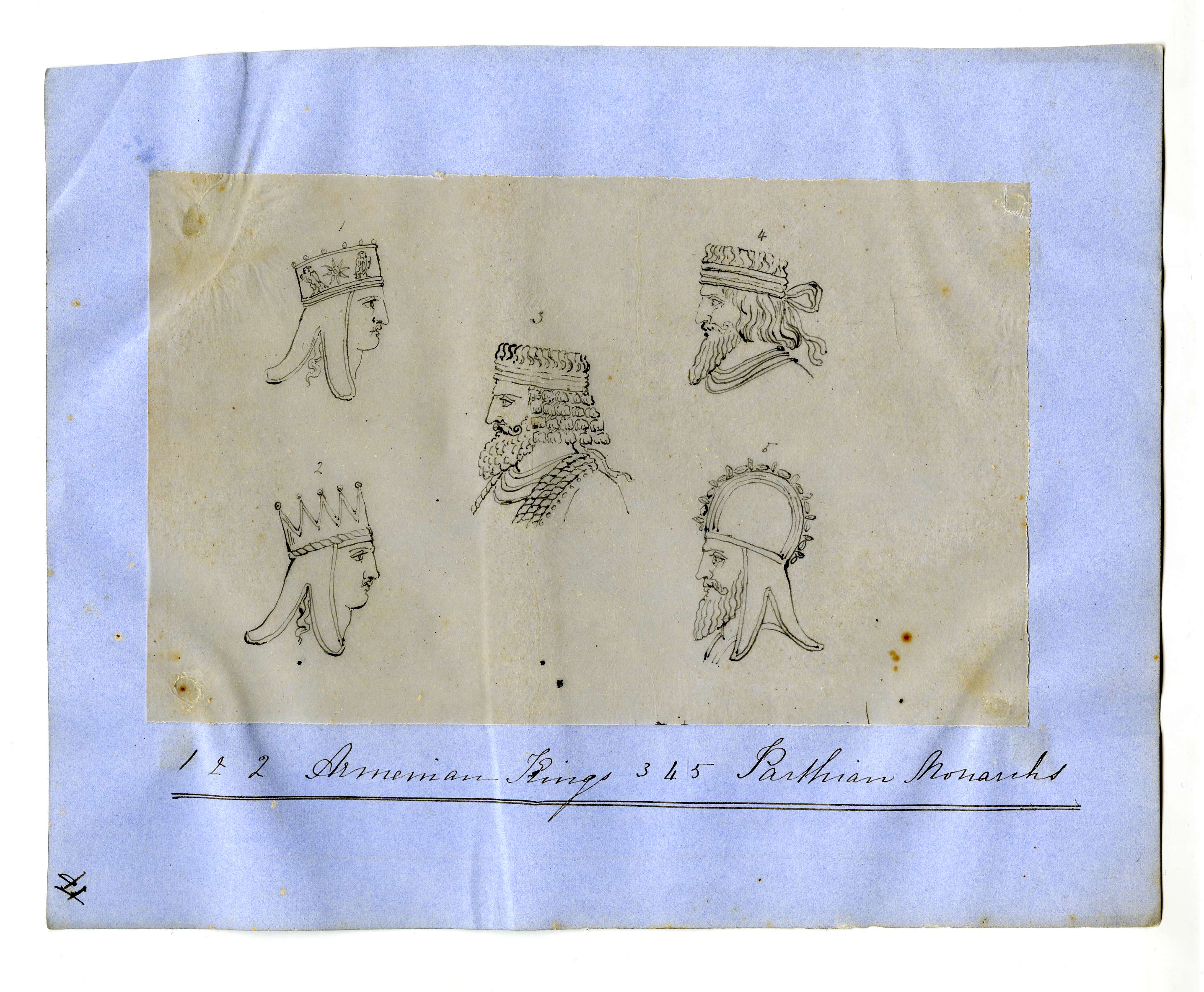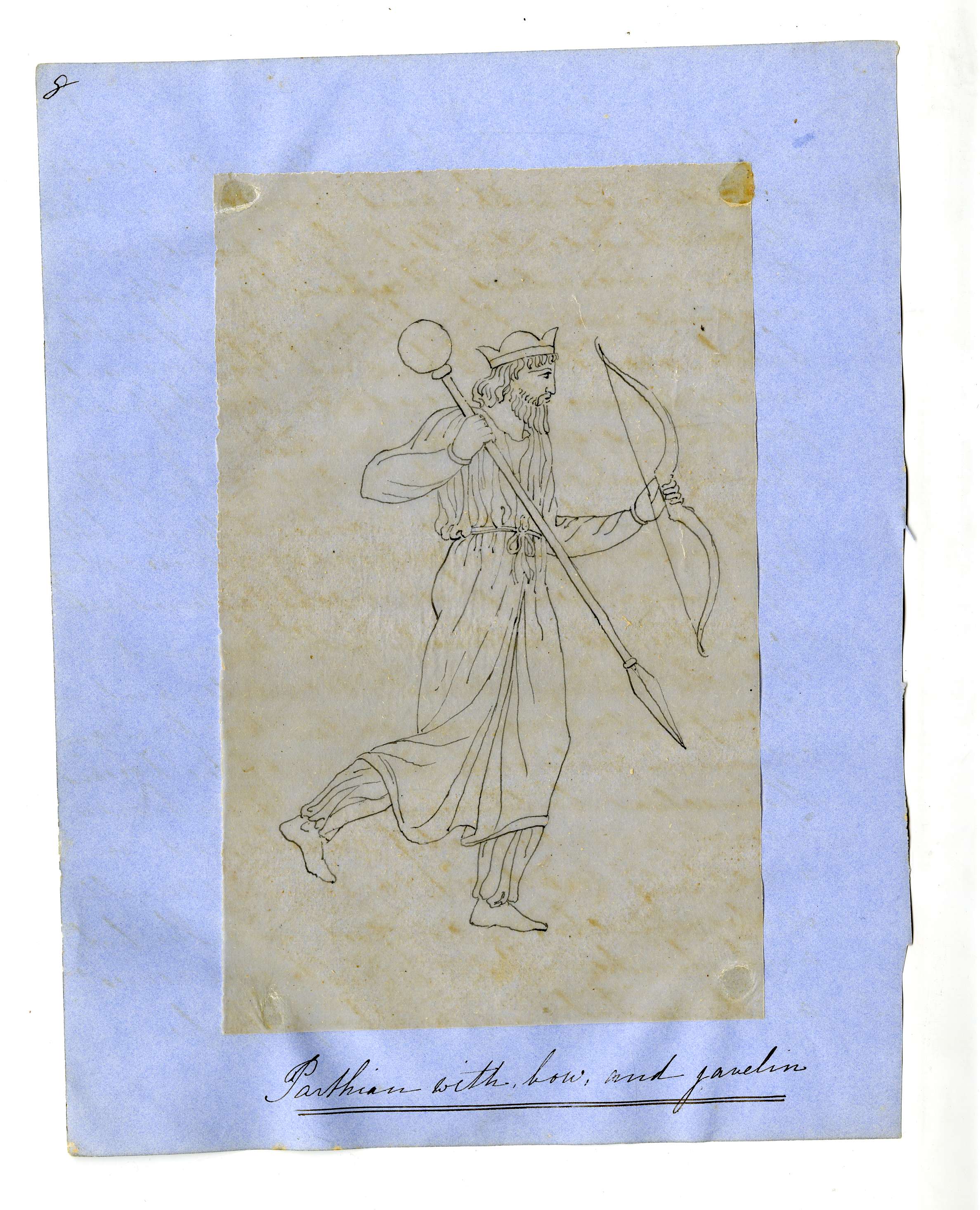 [CLOTHING].
[Essay on clothing styles].
[England, c. 1850].
Manuscript on blue paper, 24 ff., each leaf written in brown ink on both sides in a neat and very legible hand, 23 illustrations of clothes, 21 of which are penned on tracing paper and 2 sketched on thicker paper and coloured, all pasted on to the leaves with captions; unbound.
£400

Approximately:
US $535
€453
A charming, early-Victorian, illustrated essay on the clothing styles of Egyptians, Greeks, Romans and 'Asiatics', ending with a short section in which the captions are written in Italian (in the same hand), and the illustrations of styles (2 extant portraying a Cardinal and a Venetian townswoman, one missing following detachment, and two more planned but never pasted in) are on thick drawing paper, and coloured. The traced drawings are accurate and detailed, and depict Egyptian, Syrian and Grecian ladies; Parthian soldiers and kings; Greek warriors, a chariot, a Greek poet, and Grecian peasants; various helmets and female hairstyles; Romans in togas, Roman furniture, cuirasses, bodkins, sandals, and pancratiast's gloves. The 'Asiatics' costumes are copied, according to the captions, from the 'monuments of Persepolis'.
You may also be interested in...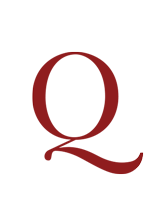 PECCHIO, Giuseppe.
Storia della economia pubblica in Italia, ossia epilogo critico degli economisti italiani, preceduto da un' introduzione …
Third edition (first, Lugano, 1829) of a companion piece to Custodi's monumental Scrittori classici italiani di economia politica, published in 50 volumes, 1803–16. With this work Pecchio supplies a biographical account of each author, as well as a historical introduction, chapters devoted to the Tuscan and the Neapolitan schools, and one chapter on the economic reforms of the eighteenth century. 'Though written with a strong national bias, it may on the whole be reckoned a pretty fair, as well as a rapid and spirited, sketch of the works of the Italian economists' (McCulloch, p. 31).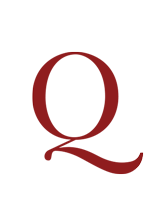 STRAND, Paul, and Cesare ZAVATTINI.
Un Paese.
First edition, the fulfilment of the original vision of France de profil – here Strand documents the life of Zavattini's home town of Luzzara in a photo-essay steeped in the engaged socialism of the 30s and in response to McCarthyism in the States.