COLERIDGE, S[amuel] T[aylor].
The Watchman. No. I [III, IV]. Tuesday, March 1 [17, 25], 1796. Published by the Author …
Bristol: and sold by the Booksellers and Newscarriers in Town and Country.
8vo., pp. 32, 65-128; the first and last pages of each number a trifle dusty, small hole to M4 with the loss of a couple of letters, else very good copies in recent marbled boards.
£750

Approximately:
US $1003
€849
Three (of ten) issues of The Watchman, Coleridge's first journalistic endeavour, very rare: published in March to May 1796.

Having spent a period delivering radical lectures on politics and religion in Bristol, Coleridge turned his mind to journalism; a tour of the North and the Midlands yielded enough subscribers to make the publication of a periodical seem viable. Most of the essays, reviews, and poems are by Coleridge himself, though there were also contributions from others, including the physician Thomas Beddoes, and the Irish poet Thomas Dermody. The Watchman, however, closed after the tenth issue: Coleridge explained bluntly that 'the work does not pay its expences'. He would later remember ruefully in Biographia Literaria that he discovered his maidservant was in the habit of using unsold copies to light fires.

A number of poems appear for the first time in these numbers of The Watchman: No. I contains 'To a Young Lady with a Poem on the French Revolution'; No. III, 'The hour when we shall meet again'; and No. IV, 'From an Unpublished Poem' ('The early year's fast flying vapours stray'), 'A Morning Effusion', and 'Epigram' ('Said William to Edward I can't guess the reason').

ESTC shows six complete sets only: Bodley; Columbia, New York Public Library, Texas; Alexander Turnbull and Barr Smith.

Wise, p.61; Crane and Kaye 916.
You may also be interested in...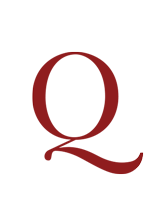 CLARE, John.
The rural Muse. Poems …
First edition of Clare's last collection of poetry, published as he was descending into penury and madness. His previous collection, The Shepherd's Calendar (1827), had sold badly and Clare found himself with an inclination to drink, but without money. He was committed to Allen's asylum at High Beach in Epping Forest in 1837, two years after the publication of this book.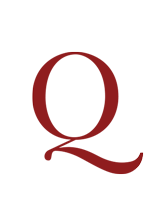 PRIOR, Matthew.
Poems on several Occasions.
First authorised edition, preceded by Curll's pirated collection of 1707. In the preface Prior complains that in Curll's edition poems by other authors have been misattributed to him and that some of his own poems are 'transcribed … so imperfectly, that I hardly knew them to be mine'. He divides the poems here into four categories, 'Public Panegyrics', 'Amorous Odes', 'Idle Tales', and 'Serious Reflections', but 'some of its most famous poems (Henry and Emma, An English Padlock, and Jinny the Just) do not easily fit into any one of these categories' (Oxford DNB).