DRYDEN, John.
Eleonora: a Panegyrical Poem: dedicated to the Memory of the late Countess of Abingdon …
London: Printed for Jacob Tonson … 1692.
4to., pp. [8], 24; paper browned, edges slightly chipped; modern wrappers.
£275

Approximately:
US $367
€311
First edition. The countess had died in May 1691, but 'betwixt ill health, some business, and many troubles', publication of this eulogy was delayed until March 1692 (as the Lutrell copy is dated). The poem, commissioned by the Earl of Abingdon, praises the piety and charity of its subject, its somewhat abstract manner a product of Dryden's 'One Disadvantage' in its composition, 'which is, never to have known, or seen my Lady.'

Wing D 2270; Macdonald 29; Pforzheimer 324.
You may also be interested in...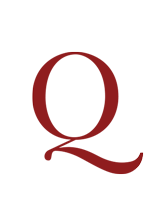 WITH A POEM BY DRYDEN ROSCOMMON, Wentworth Dillon, Earl of.
An Essay on Translated Verse … London, Printed for Jacob Tonson … 1684.
First edition. Roscommon's influential Essay, in heroic couplets, owes much to Boileau and to the author's own education in France after the attainder of his kinsman the Earl of Strafford. Dryden, an intimate friend and himself the translator of Boileau's Art of Poetry in the preceding year, contributes a long commendatory poem. Johnson was a later admirer and praised Roscommon as a critic who 'improved taste' and was 'the only correct writer of verse before Addison'.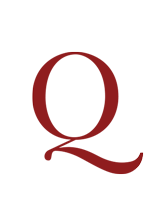 JOURNEY TO EMMAUS (A).
A sacred Dialogue ...
First edition, dedicated to Frederick, Prince of Wales, as Chancellor of Trinity College. This is the story from the Gospel of Luke that tells how, after the Resurrection, Jesus appeared two of his followers who were walking from Jerusalem to Emmaus. It takes the form of a dialogue between Cleopas and Matthias, lamenting ('Like Sheep when scatter'd o'er some dreary plain, / Their folds laid desolate, their Shepherd slain, / To the wide World poor helpless We are left, / Of Friends, of all that's dear bereft ...'). They encounter Emanuel, who asks 'Why walk ye thus disconsolate', but they do not recognise Him. ('O fools, O Slow of heart to understand'). Nonetheless they beg him to eat with them: 'Emanuel thus by kind Entreaties prest / The cottage enters: When their mighty Guest, / Yet unreveal'd, they at their humble Board / Had plac'd, in breaking Bread they knew their Lord; / And as they kneel'd, all trembling with Delight, / Worship to pay, He vanish'd from their Sight'.